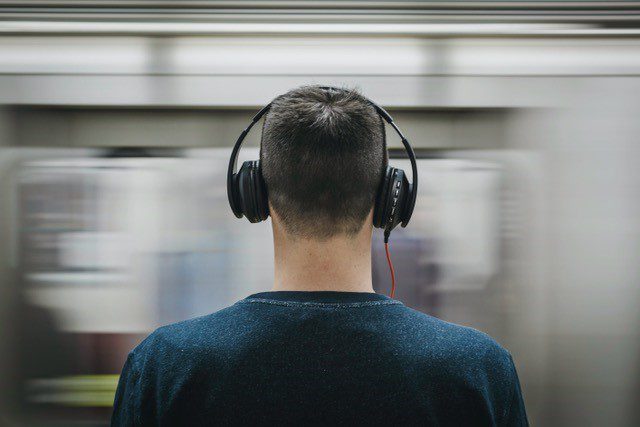 Investing and finance can seem very daunting and confusing. From the FTSE to GDP, there's a lot of jargon to get your head around, particularly if you are young and are managing your finances for the first time.
However, these days there are loads of great resources out there to help you brush up on your knowledge.
Podcasts are a great – and free – way to learn about money in fun and easily digestible chunks.
But which ones are worth checking out? Here's a list of my favourites to get you started.
For budding investors
Invest Like the Best, hosted by American investor Patrick O'Shaughnessy, is a great pick for wannabe stock market gurus. It has insightful and accessible content, regardless of finance and investment knowledge.
Patrick hosts a wide range of guests sharing their words of wisdom, covering an even wider range of topics, from investing and business to personal development and education.
It even offers a balanced view on digital currencies – or cryptocurrencies – which can be hard to find. But this podcast nails it and will help you get to grips with the basics.
Hosted by private investor Justin Waite, Vox Markets is my top pick once you've got the basics of investing under your belt.
Justin offers plenty of fascinating insights into potential investments and always has an army of radio-friendly experts on hand to give their view on companies and the stock market. New episodes are released daily.
This weekly show is brought to you by the team at Investor's Chronicle, a respected magazine aimed at more experienced investors.
It takes on a slightly more high-brow tone than many of the podcasts on this list, but you get some really decent discussions and analysis on what sectors and companies are about to do well and why.
Hosted by LinkedIn founder and investor Reid Hoffmann, Masters of Scale is a great podcast for stepping up your investing game.
Every week Hoffmann speaks with business giants, from Microsoft's Bill Gates to Spotify's Daniel Elk, looking at how they grew their businesses and their top tips for success.
It's a great podcast to tune in to if you feel ready to try your hand at stock picking.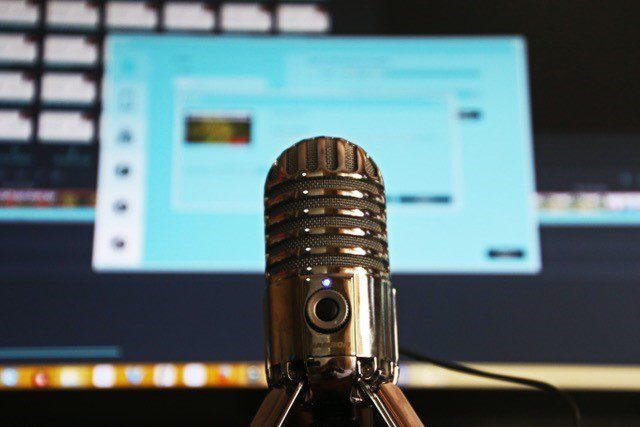 For the money basics
Meaningful Money, hosted by financial adviser Pete Matthew, is great at boiling down complicated personal finance topics into simple, everyday language.
It's a great starter podcast if you want to learn more about how to invest and manage your money. Covering everything from pensions, wills, getting on the housing ladder and investing.
Each show is split into two segments, starting with things you need to know, followed by the things you should be doing to move forward on the subject.
With over 300 episodes, it's my number one pick for personal finance education.
Money for the Rest of Us, is a great podcast focused on financial education, created and hosted by J. David Stein, an author and former money manager.
It is a podcast about money: how it works, how to invest it and how to live without worrying about it.
It is great for demystifying the financial world and bringing that knowledge into practical everyday life context.
A recent episode I found useful was all about how to protect your savings, talking about monetary threats like devaluation and looking at why high yield savings accounts exist and are they worth it.
Hosted by financial coach and planner Catherine Morgan, In Her Financial Shoes is a personal finance podcast aimed at women.
It regularly features the stories of female entrepreneurs to help educate on personal finance and practical money management.
I really enjoyed her episode with Holly Haynes, a business strategist and full-time mum. She had some great tips on how to create a solid routine and how organisation in your life can benefit your mental wellbeing as well as your finances.
It also has great tips for how to stay on track on your finances, from budgeting to investing, and covers current finance news events.
Hosted by Stephen Dubner and Angela Duckworth, the Freakonomics podcast tackles a range of economic issues and how they matter in everyday life.
From how to prevent a great Depression to whether your name affects your professional success no topic is out of bounds as they look at an array of topical subjects.
Based upon Dubner's book Freakonomics and Super Freakonomics, this podcast is great for anyone who wants to get into the economic side of money and finance, but isn't sure where to start.
For the latest money news
Money Box, hosted by Paul Lewis, takes a look at the latest news relating to finance, gathering real people and experts to debate and discuss the big issues.
It also has some great personal finance advice if you want to make the most of your money as well as stay informed on the latest finance news.
I have especially found the Covid-19 coverage from Money Box really strong. It delves into the stories of the people financially impacted by the pandemic and gives great advice on how to tackle the issues addressed, covering topics such as universal credit, applying for government support and mortgage holidays.
Hosted by Jack Kramer and Nick Martell, Robinhood Snacks tackles their top three business stories in 15 minutes, so it's perfect if you want quick-fire news.
They cover anything that could impact global markets, from stocks to something an outspoken CEO may have tweeted. It does have a slight US focus, having been created by the American trading platform Robinhood, but it is definitely still a worth a listen if you want to stay up to date on the top finance issues.