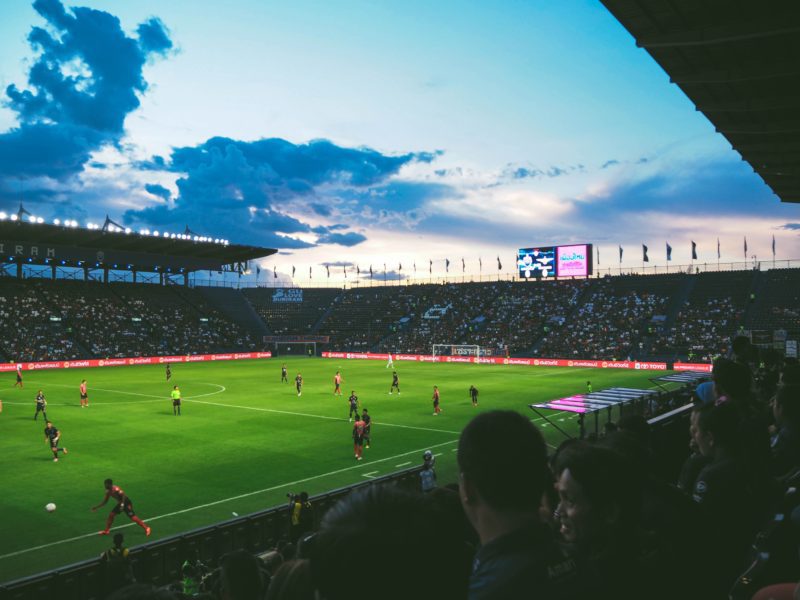 Unless you've been living in a cave for the past 30 years, with limited access to TVs, mobile phones, and the internet, you'll be aware there's a fair bit of money swilling around in football these days.
As a youngster growing up in Jersey in the 1980s, I wasn't able to go to a 'proper' footy match, so instead tuned into ITV on a Sunday to watch the only televised game of the week. It was a time when football was broadcast exclusively on free-to-air TV, and Sky was just something you gazed up at, rather than watched.
Of course 'consuming' football is a far costlier exercise these days. And, unlike other hobbies like music or the movies, which are sporadically accessed and therefore seen as a treat, football is an omnipresent pull on the heartstrings. And the wallet, too.
Unlike other hobbies like music or the movies, football is an omnipresent pull on the heartstrings.
My son Liam and I are season ticket holders at our local club, Southampton. I pay £630 a year for the privilege and, while that's a big chunk out of my pay packet, it's dwarfed by the amount paid by fans in other parts of the country. A season ticket at Arsenal, for example, costs over a grand!
When we're at a game, one of my biggest challenges is keeping Liam out of the Mega Store. Going into the store is like Aladdin entering the cave, looking for that little lamp. Unlike Aladdin, I'm allowed to touch the treasure, but only if I then fork out a small fortune on the items therein.
A child's kit – including a name and number on the shirt and the Premier League badges on the arms – costs just under £100. And that's before we get onto the tracksuit tops, hats, gloves, bedding, calendars, and any other paraphernalia that Liam tells me he 'needs' for Christmas (Santa is indeed 'magic', as I'm told every year). Don't forget that the kits change every year too, which is great.
Yes, football is a sport, a hobby, something that's 'not real life', but fans will always spend big money on it.
And the football expenditure doesn't end at the stadium. Liam plays for a team, and does additional training at a development centre – both of which cost. But, of all the money I spend on football, this is by far the most worthwhile. He loves playing, and I love watching him. His coaches are brilliant and it's something he's extremely passionate about. As Mastercard would say, that's priceless.
When he's not playing or training, and we're not watching Southampton or spending money in the Mega Store, there's still time – somehow – to watch even more football at home. Football spends more time on the small screen than Corrie or EastEnders these days – Sky and BT have it sewn up with their multi-room offerings.
So football: the Aladdin's cave of my yearly budget. Where everything you touch, experience, or consume costs – and costs big. Yes, it's a sport, a hobby, something that's 'not real life' – as my wife puts it – but fans will always spend big money on it, and cut other things out of their budget to make room. Football costs because we're all prepared to pay.
Maybe Liam will become a professional footballer one day and can pay off my football-induced debts. We live in hope.