Vamp up your stationery set this September!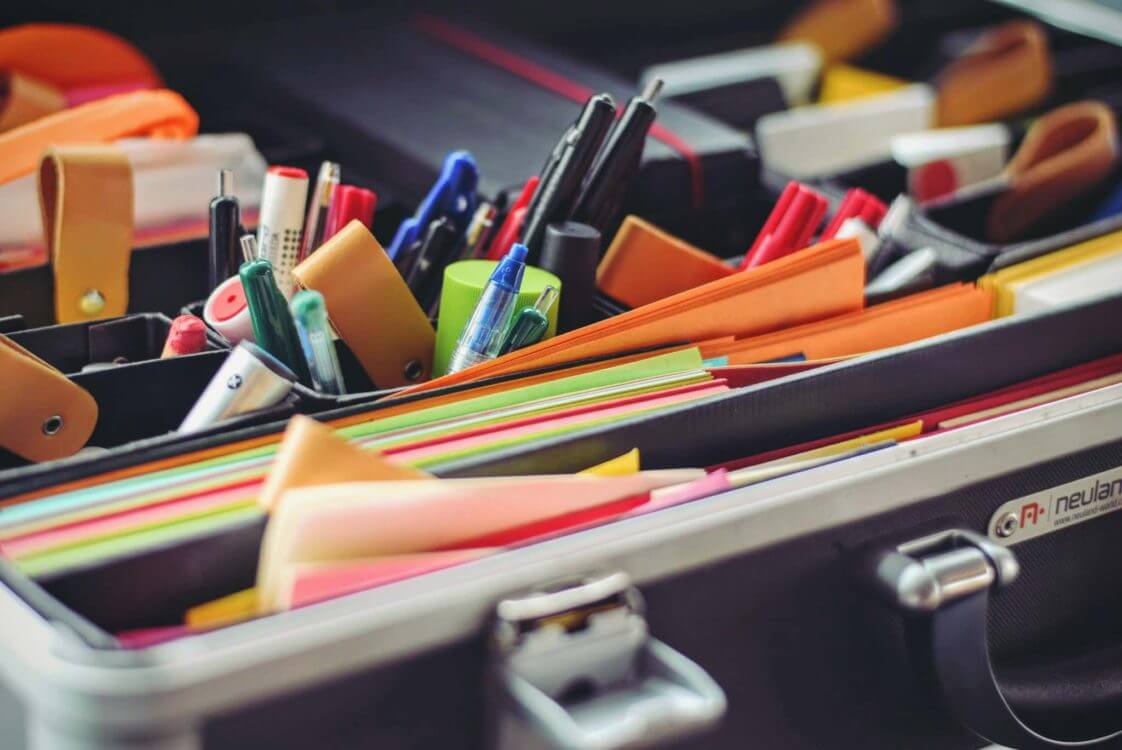 It's September, which is brilliant for many reasons, one of which is that it's new stationery season! The shops get filled with gorgeous new paper products – notebooks, pens, files, diaries – all desperate to be purchased by an addict like me! Now, let's be honest here, I'm 32, and it's been a long time since a 'new term' started for me. It's much less a 'need' to purchase new stationery in September, yet September rolls around and there I am cooing in the aisles like some sort of Paperchase pigeon. Sadly, like a lot of things, if you want the best quality, you have to pay a lot!
Planners: I'm a real tech nerd and I use my phone as an alarm/diary too, but I also have a beloved Filofax which I carry round with me and keep my notes in. This is super handy because I'm not allowed to access my phone at work. Mine is a gorgeous purple patent leather Filofax (in personal size) which cost me about £15 and I recently purchased Hello Kitty inserts from Etsy (because I'm a professional adult) which cost about £10. It
seems steep but they have no dates on so you can use them forever! (Totally convinced myself!) Etsy is a great place to find inserts for your Filofax as so many different sellers have created planning systems that could be great for you, and prices start at around £1.50 (if you're happy to print them out yourself). This is cheaper than buying from the shops, and gives you more freedom.
Notebooks: You can get notebooks anywhere, but there's a huge difference between buying a cheap reporter's notebook from the supermarket and buying a great quality one. It also depends what you want it for. If you want it to note down quick bits and bobs (like phone messages), and it doesn't matter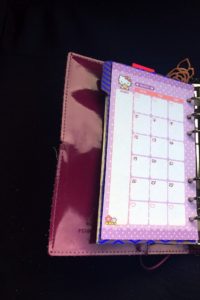 if it's not pretty, then a thin, shiny book might serve you well. However, if you're keeping a journal, or like to have a nice writing book for work (I do – I love writing in a fancy book!), you might go for a book with thicker paper. This is called having a higher 'gsm' (grams per square meter). The higher the gsm, the thicker the paper is – but you usually find this makes the books more expensive. My favourites are Moleskine and Leuchtturm1917 – although unless you get them in a sale (like I did) these can cost around £10 for an A5 book. It's really worth it though, especially if you like writing with a gel or brush pen.
Pens: If you've got nice paper, it's worth having a nice pen, as well. I find it makes a big difference to my handwriting, too, which is great if I have to make notes that need to be handed over to someone. A cheap biro makes my cursive look like chicken scratchings – but decent pens don't have to cost a fortune. One of my favourite pens for work is called a Stabilo Sensor, which I picked up from a pound shop. It's an inky pen, so instantly makes my writing look better, even when writing quickly. Of course, Parker pens are the famous name in expensive writing implements, but I don't necessarily think I'd spend circa £20 on a pen. Also, if like me, you have the hand-eye co-ordination of a toddler, you might want to practice with a cheap fountain pen before you graduate onto something more expensive otherwise you could spend all that money, and it will sit on your desk, glaring at you while you reach for a Bic!
Assorted Fanciness: There are other assorted bits and bobs you can pick up that may brighten up your work day. I'm a huge fan of sticky notes, which have come a long way since the little yellow pads from the 70s. You can colour code, or use funky shapes, and keep track of your life very easily. Again, you can get these from a pound shop fairly easily or, if you want to splash out, you can spend more on official Post-It brand ones. Pound shops tend to have a good range of things like rubber bands, paper clips, drawing pins and rubbers that can add a bit of colour to your desk, for virtually no money. I have a very cute purple penguin rubber (which I NEVER use to rub things out!) that my partner picked up for £1 from Paperchase. Now, I'm well aware that spending £1 on a rubber that is never used for rubbing out is a bit crackers, but he's a nice little mascot and he cheers up my desk!
That's the basics really – a quick guide to how you can spend a fortune on stationery if you really want to… because cool notebooks and glitter pens are not just for kids! If you're keen to find out more about cheap (or expensive!) ways to satisfy your stationery habit, search for #plannercommunity or #stationeryaddict on Instagram! There's a whole world of paper you never knew existed!!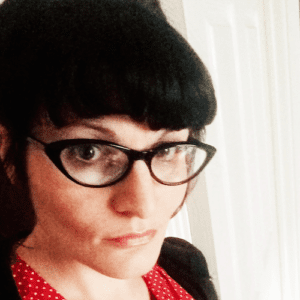 Uber-geek and tv addict. Keen writer and professional trainer in the financial sector. Rubbish at maths