Nine tips from a vicar: how to have the perfect wedding on a budget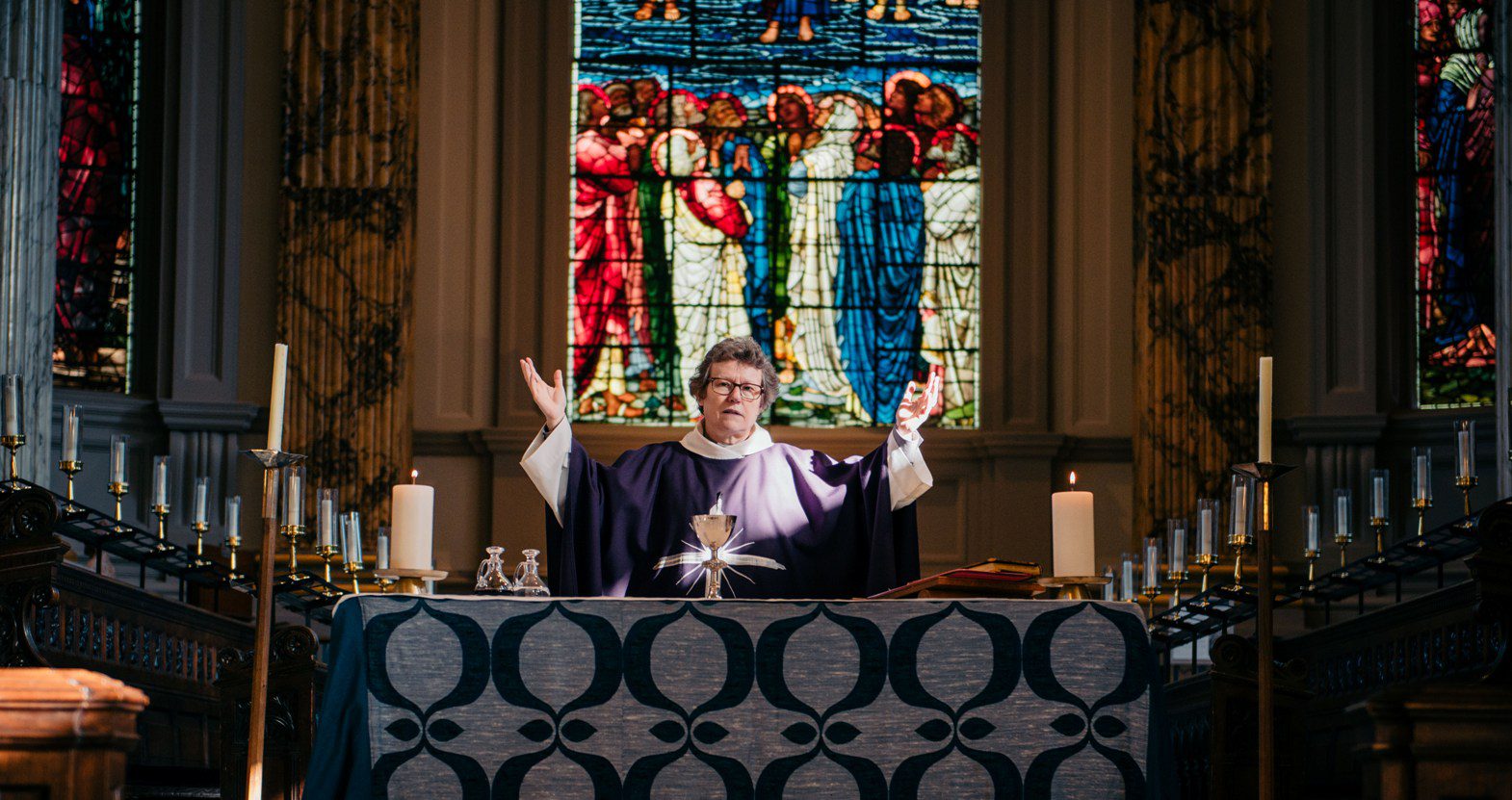 Reverend Janet Chapman of Birmingham Cathedral has performed at least 50 wedding ceremonies in her time. Here are her top tips on how to have a beautiful wedding on a budget.
Consider having a wedding in a church. £500 covers the basics of the wedding service, the minister and the legal fees such as reading of the banns. You don't want to spend the rest of your life paying off your wedding day. You don't have to live in the Parish either, you just need a connection to it. Extras are organists, the choir (if there is a choir) flowers, bells, preaching and a verger. A lot of churches are listed buildings in beautiful surroundings and you get a lot of extras with a church wedding, including budget planning and a rehearsal – you don't get any of that at a registry office and at the big venues you'd pay extra. We've also got the God element. We bring the Almighty at no extra charge.
Forget wedding gifts. Why not call in favours from friends instead? I've known people who got their friends to do the Order of Service, friends who made bunting or friends who decorated cakes. You could also ask your guests to bring food and Champagne.
It's the people that matter. People want to be there with you to wish you every happiness. It's not about trying to impress them.
Use sales for buying dresses. What's wrong with eBay? I knew a couple who bought their bridesmaids dresses in the Monsoon sale, and the mum got her hat and shoes on eBay. I don't see the problem with getting a second hand wedding dress, as long as you're comfortable and you look lovely. You could also find a student of a textiles college to make it for you.
Think outside of the mainstream. Ask a trainee professional photographer you trust to take the photos perhaps. Look at outside caterers too, there are lots out there. It's maybe a bit different, but still fit for a traditional wedding. A lot of churches have contacts with florists and caterers but it's worth asking around the Parish too.
Get the bus. If you went on the bus or the tube to your wedding, just think how everyone would be cheering you along. It becomes a community thing, just think about what joy you can give to others on the way.
Wedding cake. I made my own wedding cake. It was a three-tiered fruit cake which I had my friend help decorate. You don't need to get them made professionally.
Wedding rings. Go directly to the suppliers, it's much cheaper – you should go to the Jewellery Quarter in Birmingham rather than a big chain store. You could get a second hand ring, particularly engagement rings, they're much more unique and vintage.
Don't get married on a Saturday. Friday or Monday is cheaper.
Want to get in touch with Reverend Janet? Follow her on Twitter here.