Budapest: where beer is cheaper than coffee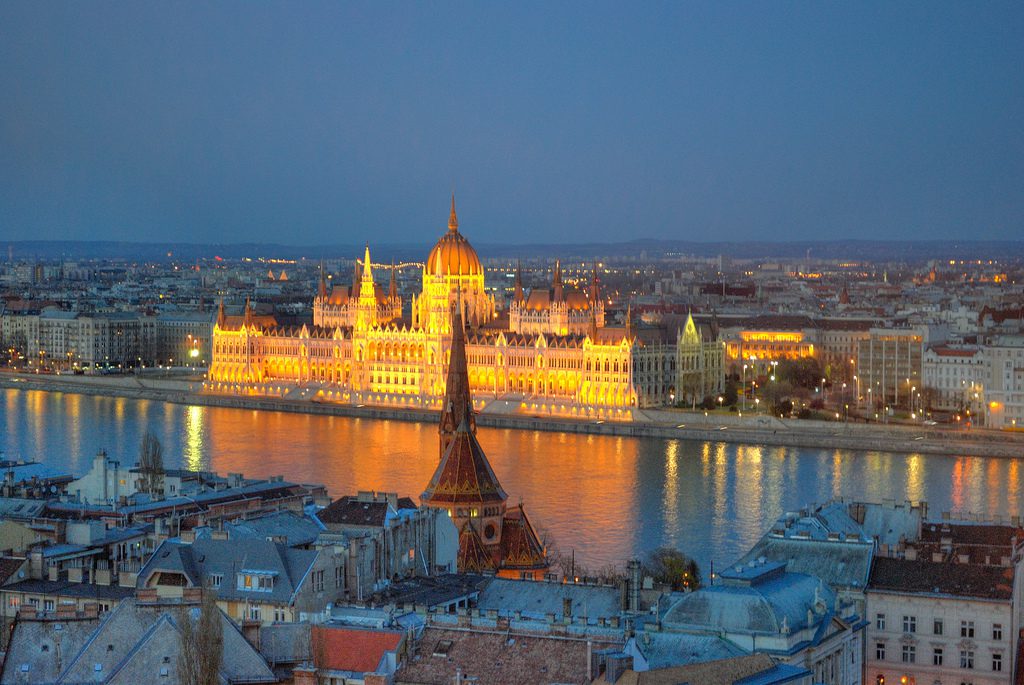 Budapest has long been on travellers' lists. Although it is known as a relatively cheap destination, how do you make the most of it?
How to get there
Best to book flights ahead of time – see my guide to travel booking. In addition to the usual suspects Ryanair and Easyjet, you also get Wizz Air, Hungary's own budget airline, and British Airways if you feel like splashing out.
From the airport, you can take the bus 200E to the Kőbánya-Kispest metro station (20-25 min) and the M3 train from there to the city centre. When purchasing tickets, remember that a single ticket – 350 Ft (forints) or £0.86 – is only valid on a specific line and doesn't allow for changes – if you're coming from the airport, you'll need to buy at least two. You can get a 72-hour metro card for 4150 Ft (£10.19) that allows you unlimited access to public transportation.
Where to stay
The city consists of two parts: the hilly historic Buda and the more modern Pest, divided by the Danube river that sadly isn't always blue.
Budapest is not massive, so it's relatively easy to get around no matter where you're staying. Just watch out for deals that are too good to be true – if you are paying £35 a night for a double room with breakfast, the chances are the coffee machine will only dispense instant Nescafé and there will be one shared hairdryer between all the guests at the hotel. However, they did have free wifi and they let us store our bags after checkout.
What to see
While Pest offers wide boulevards and Viennese-style cafés alongside modern shopping facilities, Buda has cobbled, often steep, streets that can take you to some wonderful old buildings. But don't get me wrong – there's plenty of old to see on the Pest side: the Hungarian State Opera House, the Great Synagogue and the Parliament, Hungary's largest building.
There are also excellent bridges to walk across, like the Széchenyi Chain Bridge that takes you to the Castle District. Or you can take the Margaret Bridge to Margaret Island, a green paradise in the middle of Danube, which is extremely popular with runners. A little further from some of the more central sites, the island can also be accessed by taking a boat tour.
Drink (and food)
For anyone used to the UK prices, Budapest is cheap. Although a medium cappuccino still costs £2.16 (880 Ft) at Costa Coffee.
Sticking to the local brands and less tourist-oriented places is one good way of saving the pennies. Cake Shop Budapest, a local coffee shop with a wonderful selection of pastries and Parisian-quality macarons, charged around 600 Ft for coffee (£1.47), while half pints at a riverside bar were around 500 Ft (£1.23) and a gin and tonic 1,300 Ft (£3.19). Or you can find a ruin pub around Kazinczy utca – bars built in and around dilapidated buildings.
You can also pop into a shop and buy a bottle of beer or cider for 400 Ft, which is £0.98. Just remember to do some sightseeing first.
As for food, there is everything from street vendors offering sausages in a pastry cone (Reinpold's KOLBice) to nice restaurants with a nice list of Hungarian wines (try Menza just off Andrássy út). And for the sceptics, wines tend to come in 100ml portions anyway, allowing you to quickly move on to the next one.
Free highlights:
A walk around the Castle District. You can take the vertical railway up, but climbing costs nothing. 1800 Ft (£4.42) will, however, get you into the National Gallery (inside the Royal Palace aka the Buda Castle), with its four floors of Hungarian art from the Middle Ages to the present, with a couple of masterworks from the likes of Raphael and El Greco thrown in. The views from the dome are spectacular. Within the Castle District, there are also plenty of other museums, churches and cafes to visit and a market area where you can find some Hungarian handicraft and sausages.
A climb up to the Citadella fortress on top of Gellért Hill – the biggest hill with the Liberty Monument on top, offering panoramic views. The foot of the hill has several thermal baths – check ahead for opening hours, some places tend to do the single-sex timeslot thing.
A visit to the City Park, already a popular hangout back in the 1890s. With a magnificent square, several gorgeous churches and castles, a pond and thermal baths, the park does attract a ridiculous amount of tour groups. However, they seldom venture beyond the compulsory selfie on the Heroes' Square.
The Great Danube. You can sign up for a river cruise for around 3000 Ft (£7.37) or just walk. River cruises often come with a complimentary alcoholic or non-alcoholic drinks and a guide, but the riverside near the CET or Bálna entertainment centre (the whale-shaped building, 'bálna' literally means 'whale') has plenty of bars too.
Go on, get your tickets booked!
[Pic by 
Giannis Arvanitakis
]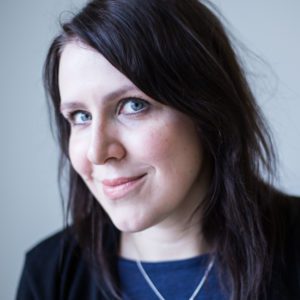 Mouthy Blogger
Would you like to know how to dress like a catwalk model for one millionth of the price? Talk to Helen.