NO INTEREST: Big banks refuse to pass on interest rate hikes in full to savers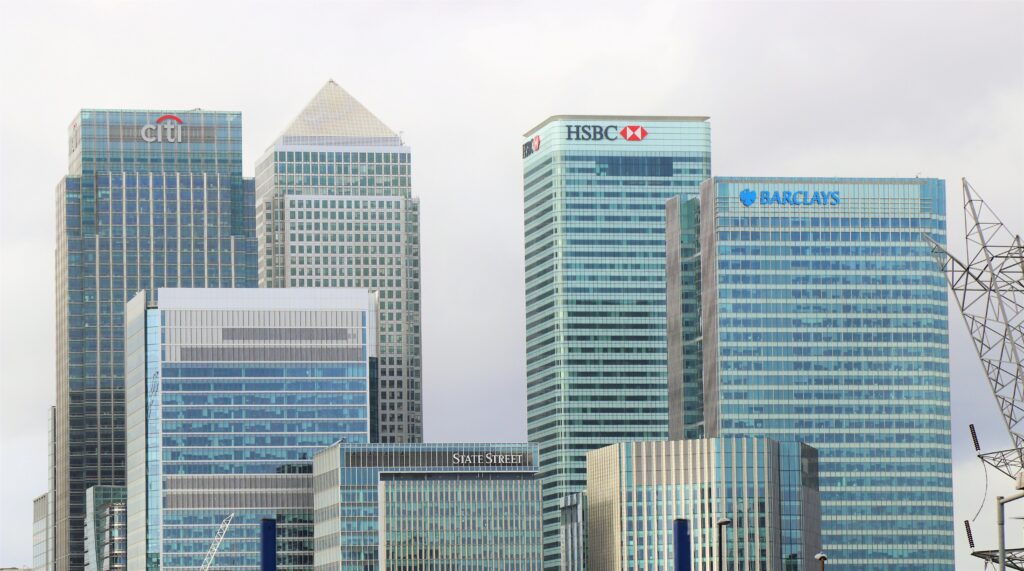 On Thursday, the Bank of England's (BoE) Monetary Policy Committee (MPC) will meet to decide whether or not to increase interest rates
Since 16 December 2021, the MPC has hiked rates 11 times, from a record low of 0.1% to a 14-year high of 4.25%.
If you have a mortgage, particularly one that tracks base rate, you will have noticed the largest UK banks have been quick to pass higher interest rates onto you.
It's a different story when it comes to savers.
Savers are being left with little to show for their efforts as big banks seem to have no interest in passing on those sizeable interest rate hikes to their customers in full. Here at Mouthy Money we think its about time someone found out why.
A comparison of the big banks' easy access savings accounts – that don't come with short-term bonuses or require some sort of subscription – show that the best rate on offer is just 1.29% from HSBC.
This is 242 basis points (bps) lower than the current market best buy from Chip (3.71%), and 296bps lower than the current Bank of England base rate of 4.25%.
| | | |
| --- | --- | --- |
| Bank | 15-Dec-21 | 24-Apr-23 |
| Bank of England base rate | 0.10% | 4.25% |
| Barclays Bank | 0.01% | 0.7% |
| Halifax | 0.01% | 1% |
| HSBC | 0.01 | 1.29% |
| Lloyds Bank | 0.01% | 0.85% |
| NatWest | 0.01% | 1.00% |
| Santander | 0.01% | 0.7% |
| TSB | 0.02% | 0.9%* |
Source: Moneyfactscompare.co.uk, 9 May 2023. *TSB's easy access account has a 0.1% bonus for the first 12 months.
The Bank of England has hiked its base rate substantially in the past 16 months, but the comparison lays bare the slow pace at which high street banks follow this up with easy access savings accounts.
Rachel Springall, finance expert at Moneyfactscompare.co.uk comments: "Convenience is costing savers who keep their cash stashed in an easy access account with a big high street bank. As the Bank of England base rate has risen all the way up to 4.25%, it is evident loyal savers have not seen the full benefits passed on to them.
"Savers who compare the top easy access rates will find they currently pay 3% or more, and every brand has the same protections in place as the big bank brands do, being covered by the Financial Services Compensation Scheme (FSCS). However, every institution can have its own reasons and margins in place that leads it to assess its savings rates."
What's more, higher interest rates are filling the banks' coffers.
In their financial results, banks report something known as a "net interest margin", which is essentially the difference between the interest it is making from borrowers compared to the interest it is paying savers.
The figures show that that margin has risen significantly since interest rates started rising. In other words, it means banks are passing on rising interest rate hikes faster to borrowers than they are savers — and profiting as a result.
The worst offender is Barclays Bank which now has a net interest margin, as of its 2022 full-year (FY) results, of 3.20%. The best is HSBC with 1.48%.
| | | | |
| --- | --- | --- | --- |
| Bank | 2020 FY | 2021 FY | 2022 FY |
| Barclays Bank | 2.61% | 2.52% | 3.20% |
| HSBC | 1.32% | 1.20% | 1.48% |
| Lloyds Bank (Halifax) | 2.52% | 2.54% | 2.94% |
| NatWest | 2.46% | 2.39% | 2.85% |
| Santander | 1.17% | 1.40% | 1.58% |
| TSB | 2.47% | 2.44% | 2.57% |
Source: Major banks financial year 2022 results compiled by Mouthy Money, May 2023. N.B. Halifax comes under Lloyds Banking Group.
This failure to pass on interest rate hikes in full has not gone unnoticed. On 12 April the financial watchdog the Financial Conduct Authority (FCA) wrote to MPs in response to an enquiry from the Treasury Select Committee on why these rates are not increasing as might be expected.
The regulator points out there has been a "material time lag" between how quickly banks hike mortgage rates compared to savings rates.
Commenting on the correspondence, Harriett Baldwin MP, chair of the Treasury Committee, said: "The regulator has now given us official confirmation that the UK's biggest banks are profiting from interest rate rises and that loyal savers are being increasingly harmed.
"While it's welcome to hear the financial regulator is monitoring this situation, we will be keeping a close eye to ensure they act on these assurances. Consumers should continue to shop around to get the best rates possible.
"With banks set to release their first quarter results in the coming weeks, we will be monitoring whether firms are continuing to squeeze profits from their loyal savings customers."
What the banks say
We have also approached those major high street banks directly this week and invited them to explain why they have not passed on rate hikes to customers.
Barclays: "We continue to remain committed to providing our customers with a range of options to help them save for their goals and regularly review our savings product rates."
Lloyds Banking Group: "We offer a range of competitive products – including our Monthly Saver at 5.25% and Club Lloyds Monthly Saver at 6.25% – designed to meet the needs of customers and make it easy for savers to switch to accounts that they feel are most suitable for their circumstances. We regularly check our products against the market."
NatWest: "We offer a range of savings accounts, with rates above 4% on our Fixed Term Savings Accounts for established savers, and Digital Regular Saver paying a market leading rate of 6% for our customers who are looking to get in to the Savings habit"
Santander: "All of our savings products, that are directly linked to the Base Rate, have been increased in line with Base Rate rises. Details for the most recent March increase, can be found on our website.
"While the base rate is important, it is only one of a range of factors we review when making a decision on the savings products that are not directly linked to the Base Rate. We continually review our rates to ensure we offer choice and value to our customers.
"In November 2022, Santander launched the Santander Edge saver, available for Santander Edge current account customers, paying 4.00% AER (including a 0.5% bonus for the first 12 months) on balances up to £4,000.
"Among Santander's other saving accounts, customers can access an easy access eISA paying 3.2% AER/tax-free (variable) for 12 months. We're committed to providing good outcomes for our customers and continue to work with industry partners and our regulators to ensure this continues under the Consumer Duty when it comes into force in July."
We've also approached HSBC and TSB for comment. Watch this space to see what they have to say.
Photo by Expect Best from Pexels.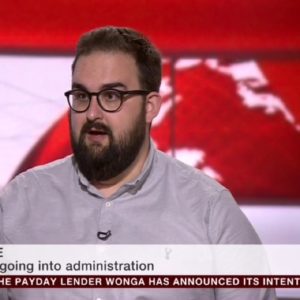 Editor
Edmund Greaves is editor of Mouthy Money. Formerly deputy editor of Moneywise magazine, he has worked in journalism for over a decade in politics, travel and now money.