A guide for green fingers: seven top tips for money savvy, ethical plant buying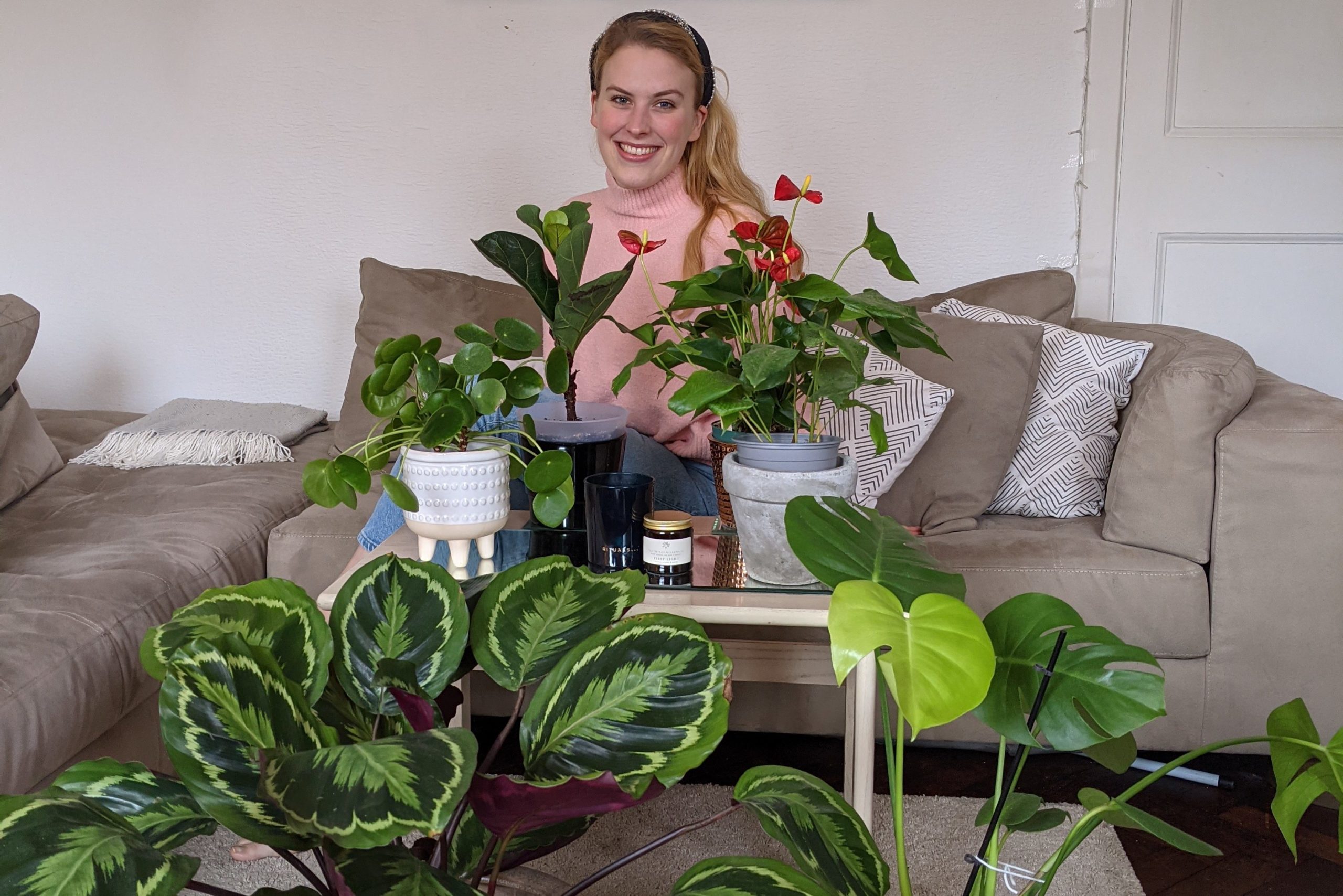 Are you slowly growing your plant family while waiting on the end of lockdown? Helena Slater has seven essential tips for better value and more ethical houseplant purchases
Lockdown has created a houseplant craze. New plant websites are popping up left, right and centre, and the nation has been eating it up. I would know, I'm one of those people who bought into the trend.
As my 'plant family' has gradually grown from one to a respectable 14 in the space of a year, I've started to consider how to feed this new indoor forest and shop sustainably.
Here are seven tips I've learnt over the past year.
1. Keep a plant wish list
It's easy to get carried away when shopping for new 'plant children.' Social media is packed with people showing off their perfect prayer plants or carefully curated fiddle leaf fig trees, leaving you longing to have similar plant families.
In order to keep a level head when plant shopping, make a list of the plants that catch your eye, be sure to research them before buying, and wait for the opportune moment to buy them as opposed to a spur of the moment purchase.
You'll need to check you have a suitable environment for them to live in too and whether you think you can cater to their needs. Having a wish list will enable you to take the time to make sure each new plant is right for you.
2. Buy from online shops with sustainable practices
A panoply of websites and businesses have been popping up online to take advantage of the houseplant boom. These websites might seem like an easy way to order plants straight to your door, but there are several things you should consider before clicking away.
If the plants are cheap, why is that? Are they in a poor condition? Or is the company using disreputable sellers? Do they offer plastic-free and zero-carbon delivery? And do they provide plastic nursery pots or biodegradable nursery pots?
Some examples of good sustainable websites include:
3. Give preloved plants a second chance
One of the best ways to increase your plant family sustainably is to use online marketplaces such as Facebook Marketplace or Gumtree.
Although this can often be a waiting game for a plant on your wish list to appear, it pays off in the long-term as the plants are often cheaper than online retailers and you'll be providing the plant a second chance. Online marketplaces are also a great place to find discounted plant accessories, such as pots and plant hangers.
To be even more eco-friendly and to save a few pennies, reduce the search distance and collect your new friend by public transport. Not only will you be cutting out a delivery fee, but you'll be reducing your carbon emissions too.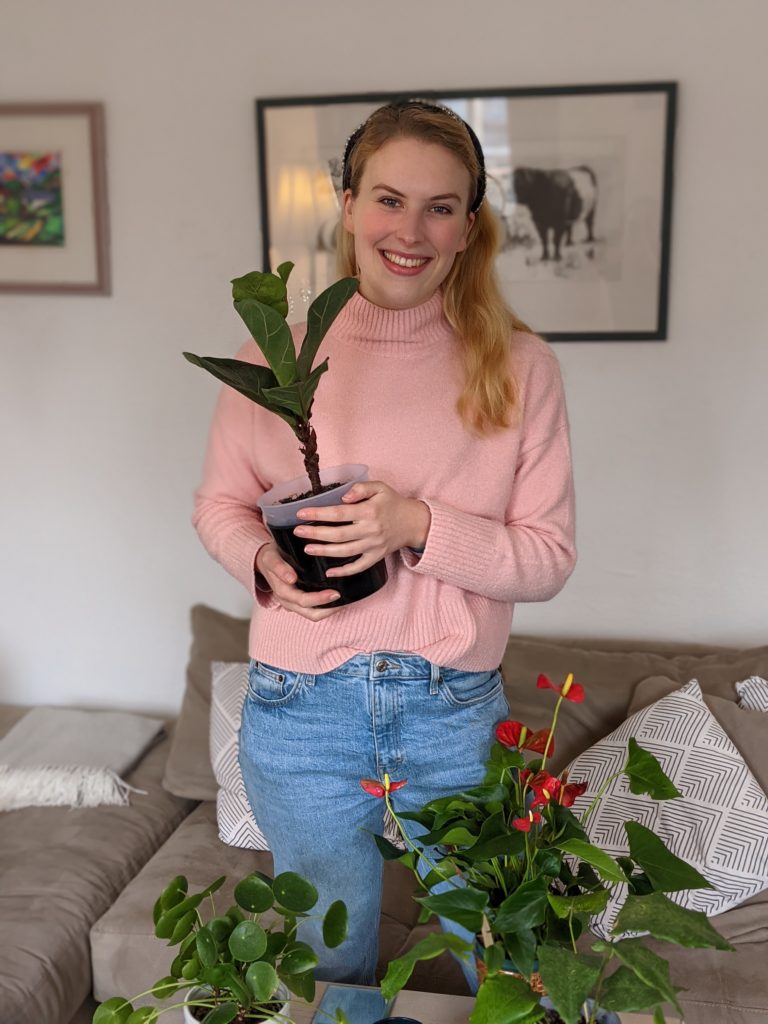 4. Share those cuttings
Given the popularity of houseplants from this year alone, it's likely someone you know has a plant on your wish list. Many popular plants, such as succulents, snake plants, and swiss cheese plants, can be easily propagated from cuttings and repotted.
Don't be afraid to ask your fellow plant-loving friends if they're happy to share cuttings of their plants, you'll be reducing the demand on online shops and you'll be producing very little to no carbon emission in the process!
5. Do you have the right living conditions?
One point that can be often overlooked in the process of plant shopping is the conditions your plants will need to survive in.
Some plants require a constant warmer temperature to thrive in, whilst others from more tropical regions may require a constant stream of humidity and the occasional mist might not suffice.
Make sure you're not changing your surroundings too much for the sake of your plants. Turning up the thermostat for your plants or plugging in a humidifier might seem like a great idea, but in doing so you'll be increasing your carbon emissions and as well as your monthly spend on gas and electricity.
6. A rare find?
Spotting an unusual plant online may seem like an absolute find, but it might not always be as good as it seems. Plant smuggling has grown over the past year as the demand for houseplants continues to boom, with rare and endangered plants being brought into the market.
This is becoming such an issue that Kew Gardens and the Border Force are taking action against it.
Before buying any plant, do your research on it and the site that is selling it. When was the plant discovered? Where is its natural habitat? Is the plant expensive? Why is that? Is the plant being sold from its native country?
If the plant was only recently discovered, or is considered endangered, stay well clear of websites offering it up and report it immediately.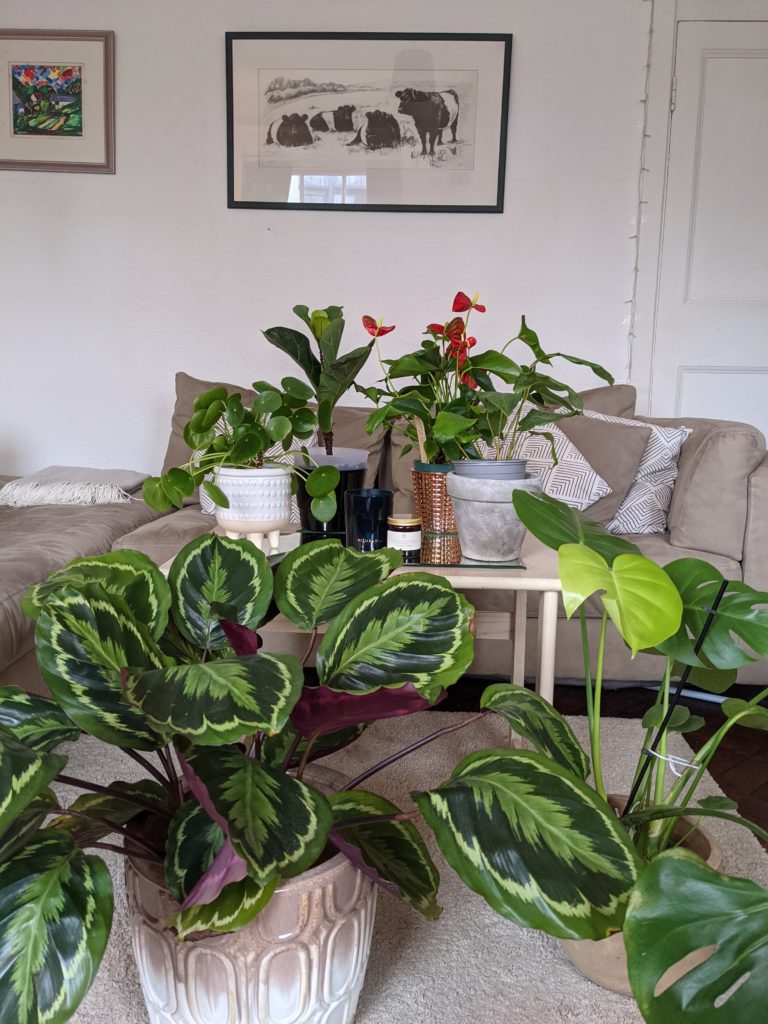 7. Shop local!
Last but by no means least, one of the simplest ways to grow your plant family without increasing your carbon footprint is to buy from local flower shops and markets.
Although this might not be the cheapest option, it is a great way to support local small businesses and to get to know your local plant community!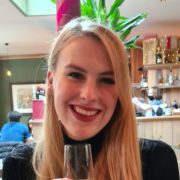 Helena is a green-fingered financial PR Consultant with an interest in green finance and sustainability. She dedicates her free to time caring for her expanding plant family and attempting to play rugby.