How to find a cheap holiday that still fulfils your dreams!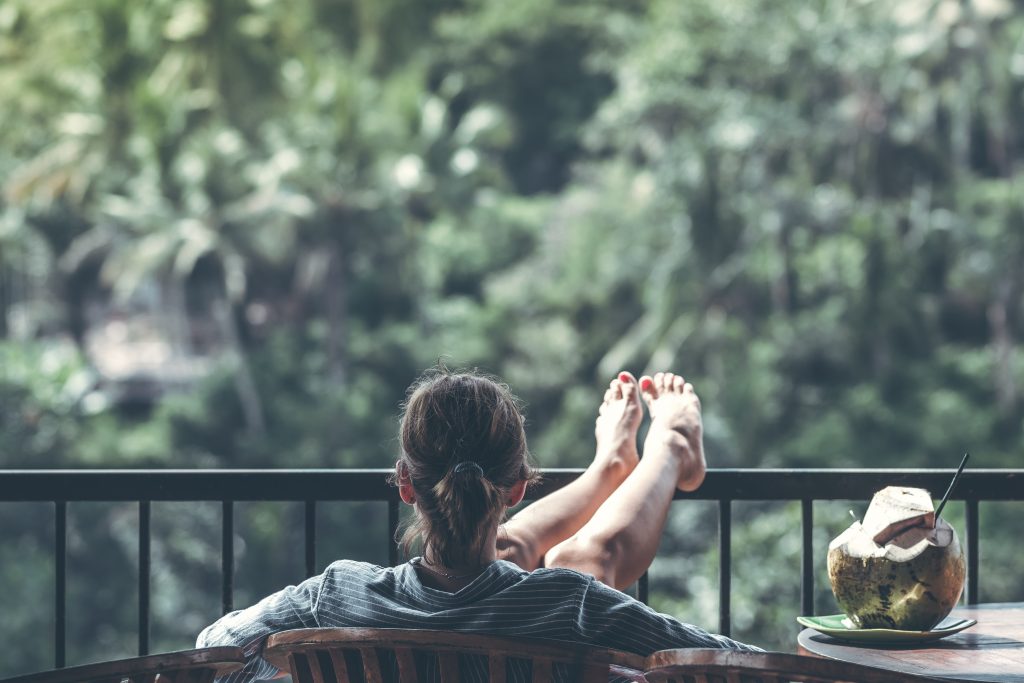 Mouthy Money blogger Shoestring Jane looks at how to find a cheap holiday that is still as fabulous as want it to be!
With the cost of living rising fast, you may feel that any kind of holiday – particularly if you have a family – is out of reach for the foreseeable future.
However, by thinking out of the box, it is possible to have a great holiday on the cheap. Here are some ways to have some new experiences and a change of scenery without breaking the bank.
Discover a cheap holiday solution from the following alternatives
House swapping
Swapping homes with another family has a lot of advantages. Firstly, you quite literally get all the home comforts you would expect if you were at your own place.
Comfy beds, a fully equipped kitchen, a decent WiFi service and probably a better TV package than you could expect in your average holiday rental, for starters.
We swapped with one family in France whose children were similar ages, which meant they also swapped toys for the week!
You have to be prepared to trust strangers in your property, of course. However, over the course of five or six house swaps, we experienced only kindness and respect.
Our hosts left us food, tourist guides and advice, and we always came home to a spotless property.
One disadvantage that I found was the time I spent cleaning beforehand, however. I felt the house had to be immaculate before I could welcome in guests. We even repainted a couple of times.
Yes, your home does have to be in good, clean condition with all appliances working properly, so be prepared to do a little cleaning and maintenance.
There are various house swapping organisations that can put you in touch with prospective swapees in the UK and even internationally. Be aware that you will need to pay a joining fee and don't forget to factor in the cost of your transport.
Pet and house sitting
Lots of people prefer to leave their beloved animals at home with a kind person to care for them when they go away rather than put them into a kennel or cattery.
Having somebody in the house also increases security. This creates opportunities for free accommodation for those of us looking to have a great holiday on the cheap.
Obviously you have to be an animal lover, be around at feeding times and take dogs for walks. But this type of arrangement can take you all around the UK and beyond.
At the time of writing, perusing the Trusted Housesitters site, I can see a long weekend in Southwold up for grabs, some light cat sitting in London or the chance to spend a week in a cottage in Scotland, looking after two dogs and a parrot.
Some accommodation is family friendly, whilst others prefer a singleton or a couple. Again, although your accommodation is free, you will need to factor in the cost of your travel.
Going under canvas
Some of the best – and cheapest – holidays I had when my daughters were younger were camping trips. Sure, you are at the mercy of the weather, particularly in the UK, but if you make sure you have warm sleeping bags, wellies and waterproofs you can overlook a little rain most of the time.
In my experience, children absolutely love camping – once they get over the lack of internet, they really enjoy the chance to run wild, meet other kids, explore the great outdoors and get away from technology for a bit.
The cheapest and quietest sites tend to be the most basic too. We loved Rendlesham Forest in Suffolk, which offered a shop, a shower block and toilets, but not much else. Apart from the forest itself, of course. We saw glow worms, wild ponies, bats and owls and had some fabulous walks.
Other campsites offer entertainment, shops, swimming pools and kids clubs, but you will obviously pay more for these.
You might think it will cost a lot to gather together the tent and other equipment required to have a holiday under canvas, but not necessarily.
I suggest asking friends and family if you can borrow theirs first as a trial run, then take to Freecycle or Freegle and put in a request, or buy second hand.
A working farm holiday
If you are holidaying alone or as a couple, a working holiday can be a great way to experience a different sort of life and make new friends in the process.
One interesting organisation offering working holidays is WWOOF, which stands for World Wide Opportunities on Organic Farms.
You get free room and board, whilst helping out on the farm, learning about sustainability and experiencing a different culture.
If you have a genuine interest in ecological farming, then this could be the trip for you.
Youth hostels at any age
The Youth Hostel Association isn't just for youngsters and students. These days the YHA has a range of accommodation, including private rooms, family chalets, glamping and more.
The YHA is a good option for the budget traveller, as you can still get a really cheap bed in a shared dorm though from about £13 a night.
Best of all, you will find hostels in the most fantastic locations, from a city centre to a beach side location or a forest.
You don't have to join the YHA to book accommodation, but if you do you save 10% on each stay. Individual membership starts at £15 a year.
A holiday at home
There has been much written about staycations in the past few years, as travel opportunities became temporarily limited by the pandemic.
However, for many people, a staycation doesn't just mean holidaying in the UK. It means remaining in your own home whilst behaving like a tourist.
If money is really tight and you can't afford to travel far, then holiday at home. Take a week off, put chores to one side and look at your local area with new eyes.
Find out about local museums and art galleries – which often have free entry – visit local beauty spots, take a picnic to the beach, or visit a historic site or stately home.
A proper staycation can really make you appreciate the area you live in.
Travelling abroad
If you do choose to travel overseas, don't forget to check if any covid restrictions are in place, and factor in any extra expenses such as the cost of PCR testing and isolation requirements. You can find this information at gov.uk.
Whatever type of break you decide to take, I hope these ideas will help you to have a great holiday on the cheap and some fantastic experiences with your friends and family.
Photo by Artem Beliaikin from Pexels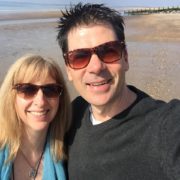 Mouthy Blogger
Shoestring Jane is a full-time self-employed mum of three daughters. Her frugal partner in crime is handyman extraordinaire, Mr Shoestring. They are constantly on the look out for ways to save and make extra money. Read more on her blog, Shoestring Cottage.