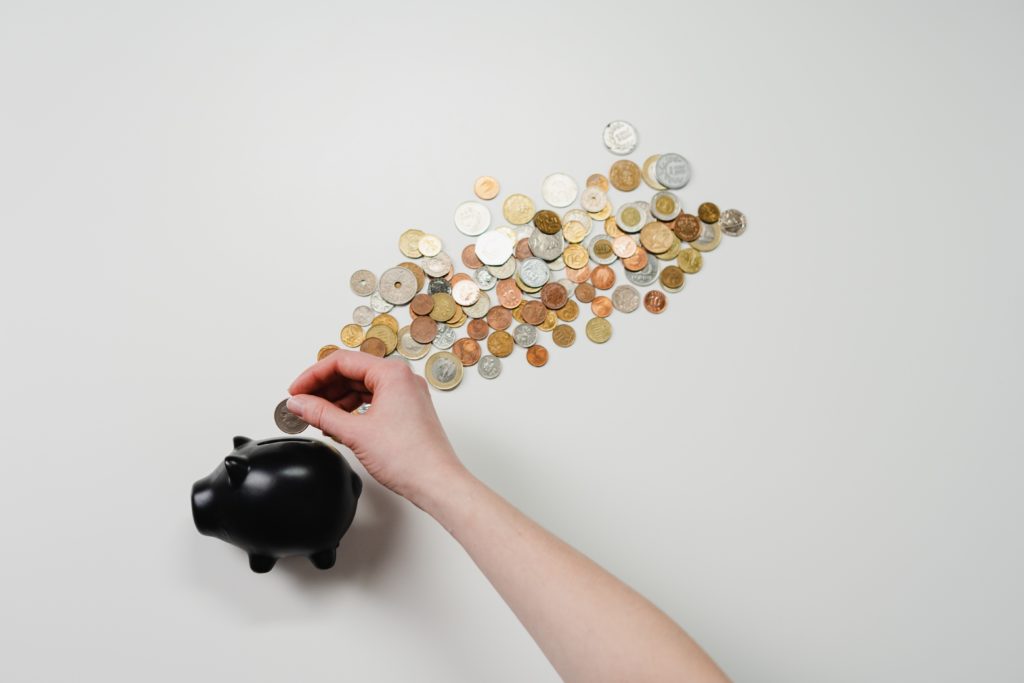 Give your views on money and be in with a chance of winning one of four shopping vouchers.
How's your bank balance looking after Covid-19? Have you found new ways to earn cash in the last year, or maybe you've paid off your credit cards? Has your bank, mortgage lender or credit card company been helpful? Or no help at all?
We want to hear your views and experiences by completing our simple survey, with the chance to win a £50 shopping voucher from your choice of Amazon, John Lewis or M&S -plus three £25 vouchers up for grabs too.
Our latest survey will be used to give back insights to readers on stories from normal people on how their lives have been affected by the unprecedented events of past 12 months.
THE SURVEY IS NOW CLOSED. Thanks to everyone who participated.
To complete the survey, click below. It should only take five minutes to give us your views and you could win a prize for your time.
Once you've completed the survey you'll get the chance to sign up for the Mouthy Money newsletter and be entered into our prize draw to win either a £50 voucher or one of three £25 vouchers.
Terms and Conditions
Mouthy Money will use the anonymised findings to tell stories online that help our readers better understand their finances. Mouthy Money may use anonymised data to advise financial service providers about the quality of their brand and customer service.
The Money Matters Index prize draw: (i) is open to all UK residents aged 18 years or over; (ii) shall close at 14 May 2021; and (iii) is not open to employees of Mouthy Money, MRM or anyone professionally associated with Mouthy Money or the survey.
By completing the Mouthy Money survey, you will be given the opportunity to sign up for our monthly newsletter and be entered into a prize draw for a £50 shopping voucher or three £25 vouchers from a choice of Amazon, John Lewis or M&S.
The prize winner will be selected by random draw within a month of the competition closing. Everyone who opted in to the prize draw has an equal chance of winning. Only one entry is allowed per email address. The winner will be notified after the closing of the survey. Winners will have to respond to contact made within 28 days or the prize will be redrawn.
By participating in the prize draw, you consent to Mouthy Money collecting, storing and processing your personal data; in order to run and administer the survey and its prize draw; (ii) for the purposes set out in the Mouthy Money Privacy Policy, available here; and (iii) for any other purposes (e.g. marketing) which you expressly consent to from time to time.
Newsletter subscribers will also be given the chance to participate in future Mouthy Money surveys or forums on an ongoing basis, if they wish.
If you do not (or no longer) consent to Mouthy Money collecting, storing and processing your personal data in accordance with the above, you must inform Mouthy Money of the same in writing via email to editors@mouthymoney.co.uk, or via the process set out in the Mouthy Money Privacy Policy.
The winner of the prize draw will be chosen at random, on or as soon as reasonably practicable after the survey closes. Mouthy Money will notify the winner by email, using the email address given. After such notification, the winner will have 28 days to claim their prize. If Mouthy Money doesn't receive any response from a winner within 28 days of the notification that they have won, Mouthy Money can choose to offer the prize to the next eligible participant chosen from the remaining valid entries. Each participant consents to Mouthy Money publicising its name and city of residence for the sole purpose of announcing the winner.
All participants agree to be bound by these Terms and Conditions and that the decision of Mouthy Money is binding. To the extent permitted by law, Mouthy Money will not be liable for any claims, losses or damages of any kind arising out of or in connection with participation in the survey or its prize draw. Mouthy Money reserves the right to alter, withdraw or amend the prize draw offer at any time, if in Mouthy Money sole discretion, it is reasonable to do so, without financial liability. Mouthy Money shall not be liable for any loss or damage suffered from entry into the prize draw, acceptance of, delays in, or the arrangements surrounding the prize, or from any event beyond the reasonable control of Mouthy Money. In the event of any fault, mistake, misunderstanding or dispute concerning the operation of any part of the prize draw the decision of Mouthy Money shall be final.
The prize draw and these Terms and Conditions are governed by English law and the exclusive jurisdiction of the English courts.
Promoter: Mouthy Money, 14 Buckingham Street, London, WC2N 6DF.