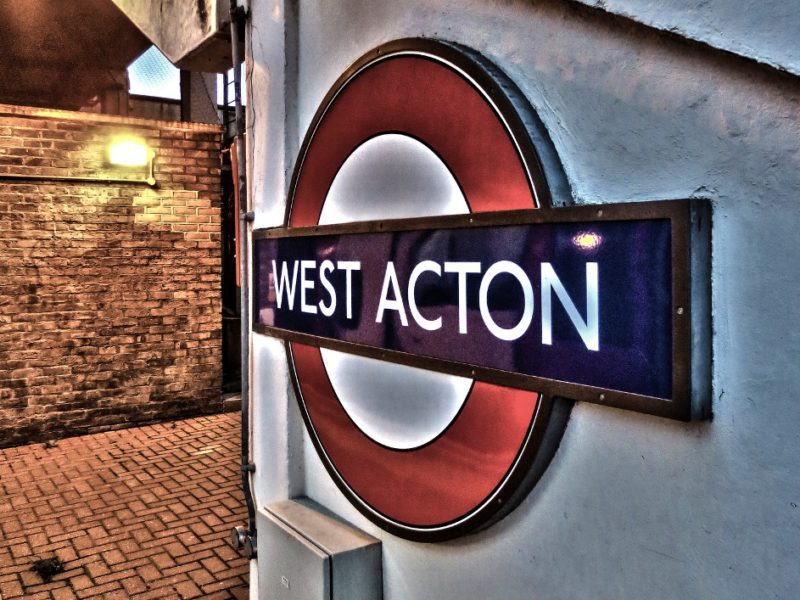 With soaring property prices and hefty deposits, many are stuck renting year after year. When you get a good property with a decent rent and a nice landlord, it makes it a little less difficult to transfer half your salary across to them each month. You're paying for somewhere lovely to live after all.
But what do you do when your landlord is not so lovely (in fact, a complete mentalist) and you're paying to live somewhere you hate? That's exactly what happened to me and my friends in our first London home. We've all heard nightmare landlord stories, but I'm yet to hear one as nightmarish as mine.
My housemate came home early to find our landlord's wife roller-skating around our house
I was 23. After traipsing round London and having letting agents laugh at our budget, me and my friends eventually found a  four-bedroom bungalow in West Acton (don't ask me why, as capital newbies we had no idea where was cool). We should have known this was a bad idea when the letting agents made us transfer a £250 holding fee each, which we would lose if the contract fell through, but we naively thought this was normal.
We handed over an additional £2,500 deposit, and in we moved. The landlord lived next door with his family, and seemed very nice. All went well for the first few months, until some odd things started happening. He began to let his kids play in our garden. He would let himself in when we were at work to snoop around. One day my housemate came home from work early and his wife was roller-skating around our bungalow. I kid you not. Roller-skating.
A team of builders were tearing off our roof!
One day at 6am in the morning, we were woken up by a commotion. Turns out it was nothing to worry about… only a team of builders tearing off our roof. The landlord had decided to get our roof done without telling us, and had gone on holiday while the work was being done. Fantastic!
The builders were there for two weeks. They were lechy, pervy, rancid builders who would stare through our windows and wolf-whistle when we left the house. Sometimes they were there for 12 hours straight, mainly sitting in the garden drinking and staring, staring and drinking. It was AWFUL.
All I remember is the landlord threatening to call the police
Suffice to say we were very angry and we knew we were going to leave. We gave notice to the landlord, which my clever housemate Lauren got him to sign (this is a crucial point for later on).  So in the spirit of rebellion, we decided to have a massive fuck-off summer party. We invited all our friends, who also invited their friends, who also invited their friends. There was more booze than we could drink. We hired a bouncy castle. It was an EPIC PARTY.
Then the landlord turned up. I was quite drunk, so all I remember is the landlord waving the contracts around and threatening to call the police. He was aggressive and loud, and a not-so-nice argument kicked off. The party moved indoors and we assumed that would be the end of the matter. The next day we tidied up and sat down in a once again immaculate bungalow. We knew he'd be raging about the party and we thanked the gods we had handed our notice in. 'Who cares!' we thought, 'we're leaving anyway.'
WRONG. About a two weeks later I came home from work and my housemate Ella was sitting on the sofa looking ashen. She handed me a letter. The letter was from the landlord. The letter said:
I will be keeping your deposit of £2,500 to cover the damage you caused from your party. Following a previous inspection of the property I will be charging a further £3,000 to cover the damage you have caused during your tenancy.
Oh holy shit.
To be continued…
[Part Two is available here]