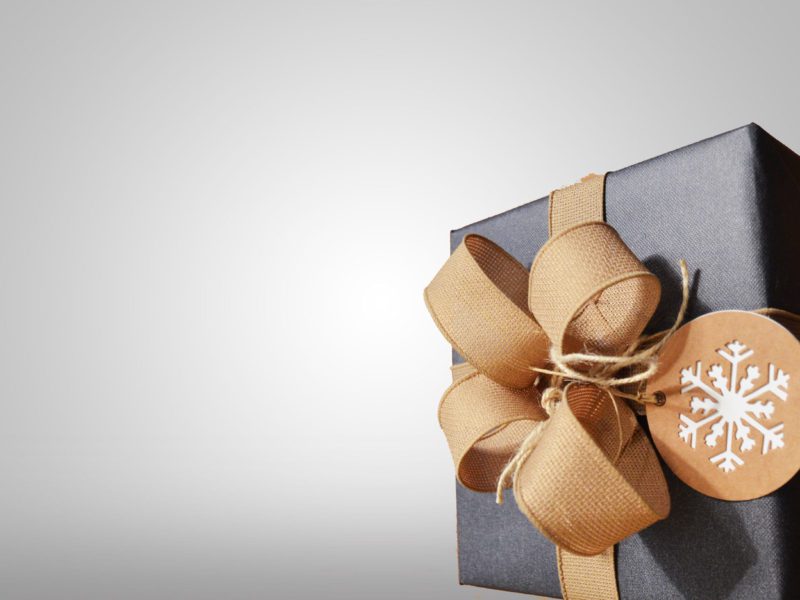 It might not quite be on our doorsteps yet, but Christmas will creep upon us before we know it – as it does every year!
Although Christmas brings with it many joys – decorations, music, food, and presents – that make it a truly wonderful time of year, when trying it finance it all, Christmas can also bring stress and angst. But with households spending £800 on average on Christmas presents each year, there are sure to be ways we that can reduce the financial burden.
If you are anything like me, the second your bank balance is compromised you will dwell on it until you know you can do something about it. Christmas, therefore, can bring a huge amount of worry. Surely present buying shouldn't cripple our bank balances to the point that it makes Christmas unenjoyable.
So what can we do to make present buying easier on ourselves? There are a few things that I have adopted in the last few years that have really helped me feel less anxious on Christmas day.
Plan ahead is my first piece of advice. This might be obvious, but it's surprising how much better you feel when you have a list of names of people you have to buy for, and how much sooner you can get that shopping done. Planning ahead and spreading the cost can massively reduce the Christmas worry, so it is no wonder that a third of all adults (including me!) are already shopping for presents! This way you don't buy unnecessarily and you only buy for people you know you need to. Yes it would be lovely to buy a present for everyone, but if you don't need to, then don't.
Tactical gifting is my next tip. Thankfully, I have had discussions with some close friends over the last few years and reached agreements that we don't buy each other presents, we only buy for our kids. We are all at various points of buying and furnishing houses, and having babies, so are feeling poorer than before – so we agreed not to buy each other gifts. Instead, we find a time to get together and just enjoy each other's company with a load of food and drink. Those memories alone are a treasure and, when in a group, cost relatively little.
You don't have to buy your kids everything. If you are a parent, don't feel like you have to buy your child everything under the sun. My littlun recently took great pleasure from a shoe box full of conkers and various Tupperware tubs and had tea parties with her teddies. The point is, she doesn't need every singing and dancing item out there to enjoy play time, she is happy with a few simple choice items. You also have to remember that a lot of relatives will want to buy them something, so their present pile will still be sizeable. A few books, some wooden figures (farm/zoo animals, dolls etc.), a DVD, perhaps – these are all enough to keep a toddler happy (they are for mine, at least).
So, before you panic about some of the frightful expenditures that Christmas presents could bring, take a minute to think carefully about what you really need to buy. If it is not a must, then let it go. This will also help you to feel slightly better about the New Year's finances.