Buying in London? Better lower your expectations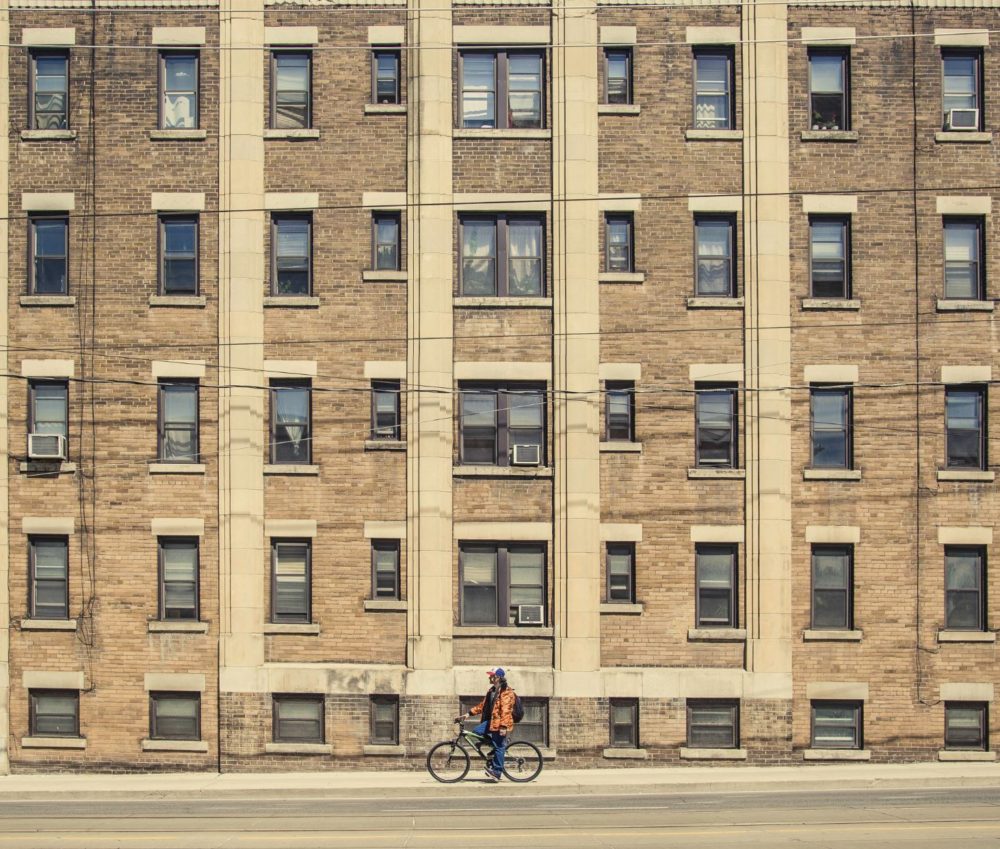 I've been a bit quiet of late. Sorry about that.
The truth is, I'd become a bit disillusioned with the whole flat buying business, and needed to take a bit of a break. Buying in London is not for the faint of heart – I knew that before I started looking. But I was still woefully unprepared for the true horror of the London property market. You start your journey with a mental image of your ideal flat. I'm almost embarrassed to share mine with you, it sounds so ridiculous now, but here goes…
In reality, the lifts stink of piss and spend more time out of service than in.
When I moved to London eight years ago, what I imagined I'd have by now is a first floor, Victorian conversion. It would be on a quiet, leafy road, but only a few minutes' walk from a high street, abundant with hipster coffee shops, and craft beer bars. Two beds (so that I could put up friends from out of town). Bright, airy, recently renovated, with all the mod cons. A small terrace at the back, perhaps, with room for a table and a couple of chairs – perfect for enjoying a glass of wine at the end of a long week.
The most important thing the prospective London buyer needs is a sense of perspective.
Of course, now I know that in order to afford a place like that, I'd need £100,000 as a deposit, and a salary large enough to secure me a half a million-pound mortgage. And suffice it to say, dear reader, I do not. I absolutely do not. So, what happens is that you begin to amend that mental ideal. You make compromises. I don't need two beds, you think. I'll just buy a sofa bed. Better to not be too accommodating of guests, anyway, or you'll never have a moment's peace. Victorian conversions are drafty, and not at all economical, you reason, and ex-local authority properties often have very well proportioned rooms. The lifts stink of piss and spend more time out of service than in – but think of the views from the 21st floor. Recently renovated is a bad idea, you decide. Best to buy a wreck on the cheap. Sure, you'll be showering at your gym and living off baked beans heated on a camp stove in your living room for the first 18 months, but imagine the immense satisfaction you'll derive when you've finally raised enough money to craft the flat in your own image, just before you drop down dead. And then, suddenly, before you even know it, you find yourself seriously considering a studio flat above Chicken Cottage on High Street Penge. Granted, it's so small the fridge door doesn't open all the way, and you have to wedge yourself onto the toilet using a modified shoe horn, but at least it'll be easy to keep clean, right? I'm being a little flippant, in order to raise a smile. But you get the picture.
The most important thing the prospective London buyer needs is a sense of perspective. I wasn't sure which compromises I was willing to make and which I wasn't but, I think, after a few months of contemplation, I'm finally ready to kick things into gear. Once more unto the breach, dear friends. Wish me luck.
Andrew has been blogging about his housing experiences since March 2016. Take a look.