Welcoming the season in style: how we decorated the Mouthy office on a budget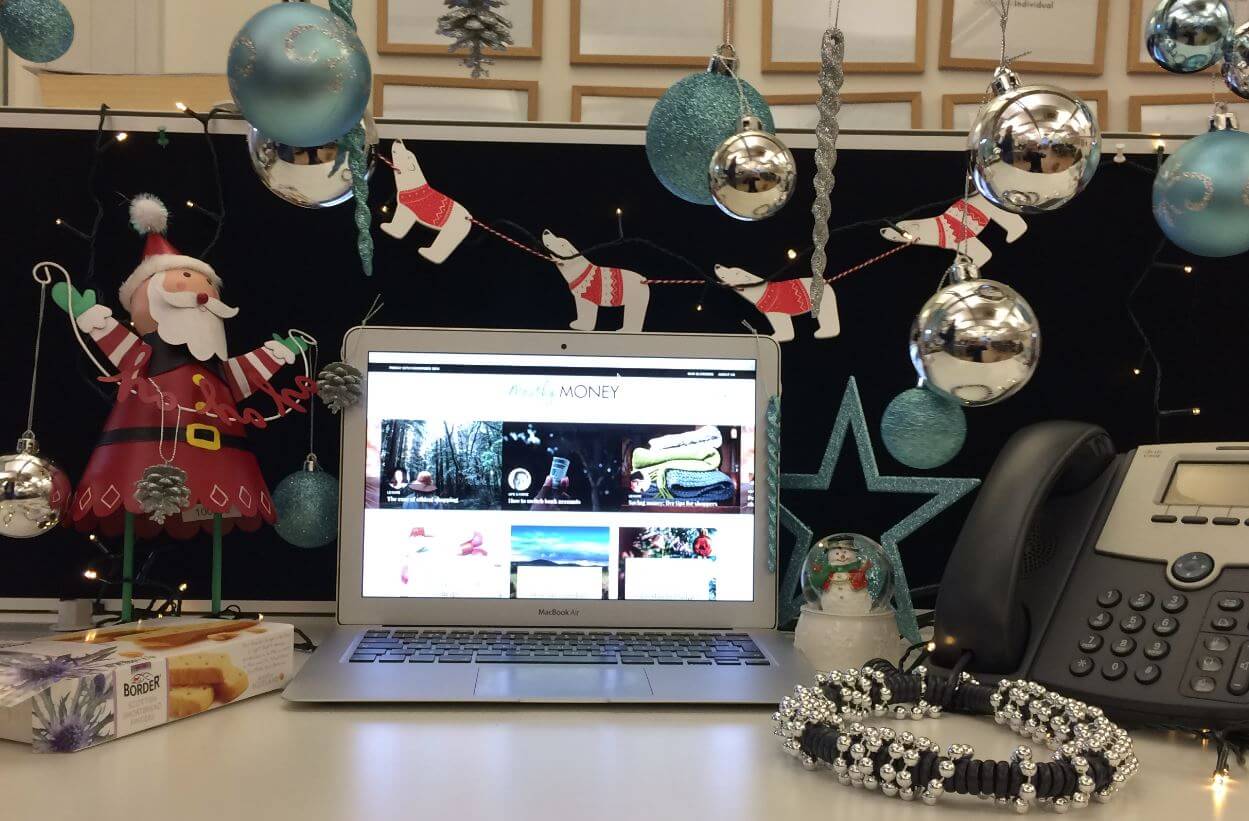 Here at Mouthy Money, we're all about budgeting – this is especially important to us at Christmas time! Over the weekend, we made our office all Christmassy which has definitely lightened the office vibes. Here's what we did, how we stretched our budget, and how you can do it too:
We don't have the budget for a Christmas tree, so we got creative with our baubles; hanging them around the office to add a little magic and sparkle. If, like us, you don't have the budget for a tree, stack books/magazines/newspapers in a creative triangular pile to create a wonderfully abstract tree. Top it with lights and hey presto, you're sorted. Check out these cool creations that we found on Pinterest here and here.
Did you go a bit overboard on the bauble order? This bauble wreath is a cheap take on this (usually) expensive Christmas essential.
We made our office all Christmassy which has definitely lightened the office vibes.
We bought some brilliant Christmas tree lights to hang as a garland around the office. With just couple of packs, you too can ensure a merry and bright office space. The best thing about these lights is that they can go anywhere; the ones that we bought are battery powered so there's no need to search for plugs. Garnish your windows, your banisters, or simply just your desk, with these delicate beauties.
Once you've perfected the placement of lights and baubles, it's time to whip out the bunting. We love colourful bunting here at Mouthy Money and, in keeping with the Christmas spirit, we chose some amply festive red and white wooden polar bear bunting. If this is a little too pricey for you, you can make your own; The Crafty Mummy gives a brilliant step by step tutorial here.
Pinterest is great for budget Christmas ideas, it's definitely worth taking a look.
If you've done all of the above but are still left wanting more, make some paper garlands; they're cheap, customisable, and suitably festive. There are so many different things that you could do; start with stars, or something a little more complex like this. Or, if you're feeling super arty, why not try out something like this!!
Christmas ornaments are always fun. We bought a jolly Santa and a sweet little snow globe – both very popular with staff and a welcome distraction from the hectic Christmas workload.
Are you planning to decorate your office this Christmas? We want to know how you did it on a budget, too! Let us know. There are so many great online shops where you can buy well priced decorations. We did our shopping this year at Debenhams. Pinterest is great for budget ideas, as well, so it's definitely worth taking a look.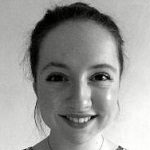 Mouthy blogger
A recent music graduate, Phoebe is writing her way through her first job.