Furlough life part 6: the furloughed product designer now thriving in a new role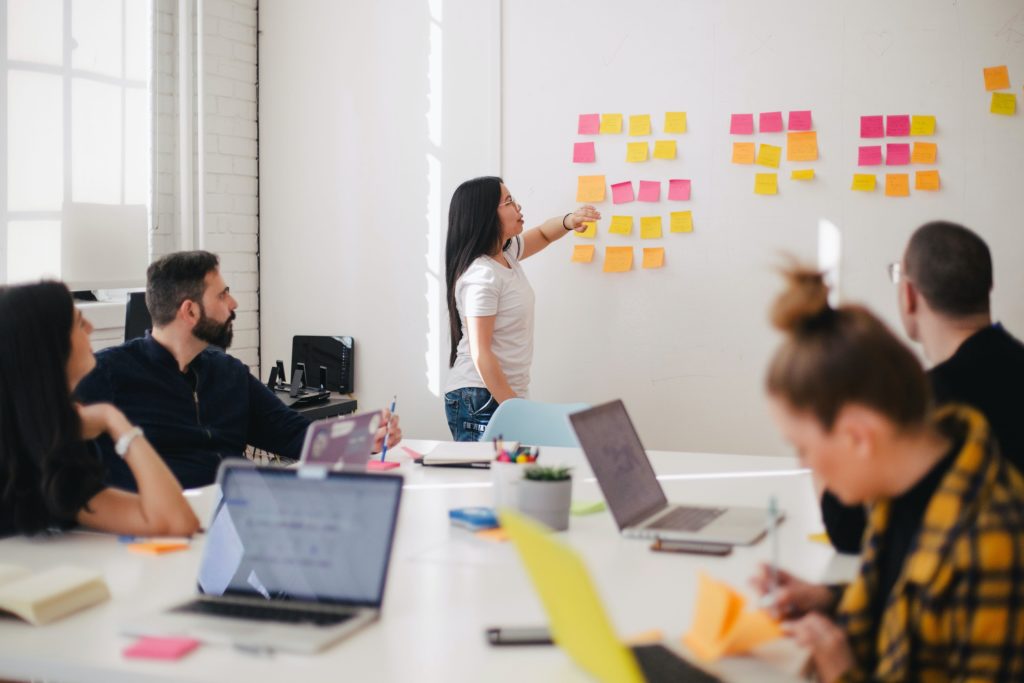 In October 2020 Mouthy Money spoke to three young professionals about their experiences after being furloughed.
Now, we're revisiting their stories and seeing how they're getting along as the furlough scheme draws to a close on 30 September.
Here we catch up with Mathilda Wakeley*, a product designer at a marketing company, who worried that the outlook for her job looked bleak last year.
You can read our first interview with Mathilda here.*
How was the communication with your employer since we last spoke?
Unfortunately, the last time we spoke was only a few weeks before I found out the design company I worked for decided to let me go.
Most of the work I did for my previous employer specialised in booths for corporate events and showcases. This was obviously one of the big industries that completely disappeared during lockdown and my old company decided to radically change its focus to more digital design rather than physical. This meant me and around 70% of the staff were no longer needed.
This didn't just affect people my level but many managers and a few directors had to go as well. A lot of the people who stayed had to be retrained on new software and everything about the business was restructured.
They were as supportive as they could have been and made it clear this was not a decision they were happy to make.
I was eventually hired by my current employer in April this year so really the tail end of lockdown. Communication with them has been great but it's a different situation as I have been in the office full time since I joined. It's another design firm and we all need to use the software and tools that are at the office.
Have you had any new doubts about job security or your financial situation?
Losing my job definitely knocked my confidence. I was on furlough for around five or six months before I knew for certain I was leaving. After I was told I was being let go I struggled to find a job as the industry had been hit pretty hard and there were a lot of people in my position who had more experience than me.
I was eventually offered a position at another design company around November but they kept pushing back my start date and were suspiciously evasive when I tried to get my offer in writing with a firm date. Annoyingly, I wasted a lot of time hoping that this would pull through as this position would have been my dream. Eventually, I decided to look elsewhere and started my current job earlier this year.
I took up a part time receptionist job in a GP's surgery in the meantime, which gave me some income, but I really was living month to month and had little in the way of savings.
I feel very secure now. My new role is designing for the home – so kitchens, room layouts etc – and furnishings. Even if there is another lockdown, these sorts of things will still be in demand and my new company is quite respected in this field so I doubt there will be a need to change what service they offer.
How does the future look for your industry and organisation?
As I mentioned, at the moment things are looking good for the industry I am in now. Designers for the home will always be in demand, particularly as it looks like a lot of people will be spending more time working from their properties than they were before. It's quite a word-of-mouth sector, at least from my perspective, and many of our clients are very wealthy to the impact on business seems to have been minimal. Lockdown seems to have only impacted the industry in places like events rather than product design as a whole.
We have a lot of business coming in, from new clients and regulars, so currently things are looking up for us.
My previous business seems to have adapted well to the shift towards more online and digital design. A lot of the events they work on for their clients and now practically all done virtually which may be the future for the sorts of corporate events I used to work on.
When I was let go, I only had a few months' experience under my belt and I know a lot of people in my industry were in a similar situation. Having to compete for jobs with last year's graduates probably contributed to a knock-on effect that delay people's professional growth. I suspect there will be a lot of competition for jobs at all levels for a few years to come but it's encouraging that there are still lots of people wanting to get into design and other creative jobs like mine.
* a pseudonym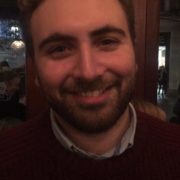 Neil is a communications consultant based in London and has strategically invested most of his savings into wine, gin and whisky. He plays squash, the trumpet and at being a film buff.