What do you do if you want to invest your money but don't know where to start? Dario Brizzi began by downloading a budget app to help look after the pennies.
Since moving into my first home with my girlfriend Meg last year, (shout out to Help to Buy for that one!), I've become more preoccupied with tracking my spending habits, seeing where my money actually goes and working out how I can spend less.
Having a mortgage means being more careful with my spending, but it also means I have less spare cash to save. However, I still retain the savings habit, putting money aside for the big events like my planned wedding, or just the unknown. But with savings rates at an all-time low, I have also been looking for an alternative way to help my savings grow.
The challenge for me was how do I balance the needs of budgeting better and saving more, without spending all my time surrounded by bills and savings accounts with a calculator in my hand?!
I started with budgeting, and as putting all my spending into spreadsheet really isn't my thing, I started looking at the various budget tools out there at the moment. There's been recent a surge of new money management tools, thanks to Open Banking, which allows apps to combine most of your banking and financial data in one place so you can get a single view of all your money, all with your permission of course.
The new challenger banks like Monzo and Starling already have budgeting tools built into their accounts, but I wasn't ready to switch banks. I've been with my bank and long-time and its app is good, easy to use and shows me most of what I need to know, but it doesn't offer me the detailed insights and extra features I'm looking for.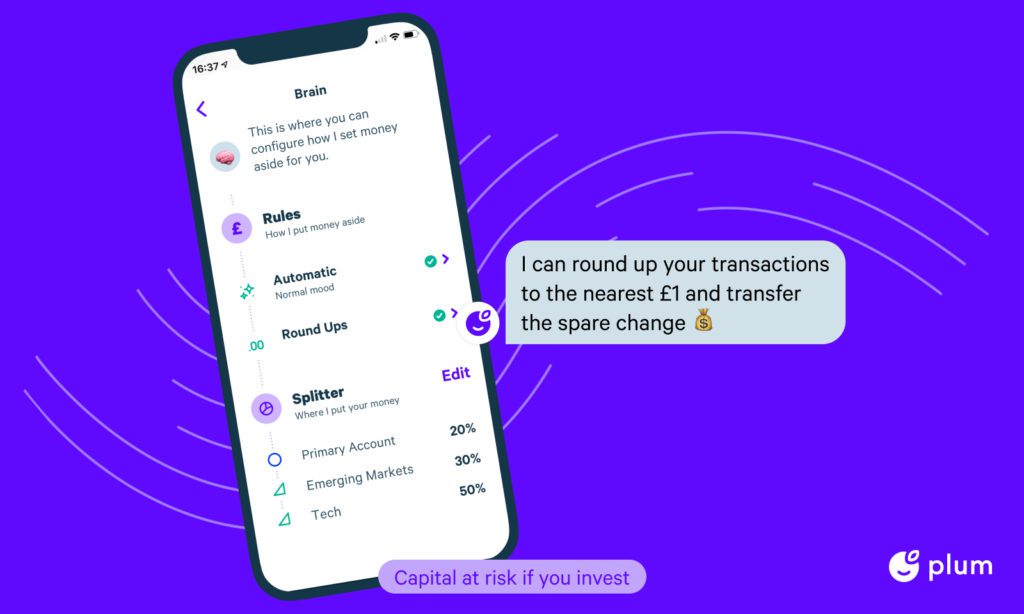 My search took in money apps like Yolt, Emma, Money Dashboard and Money Hub. They all have their particular niches and benefits, but I realised that what I needed was more help growing my money, and more importantly, a way to potentially earn more than the pittance I was getting from my savings account.
"I'm also a millennial, so I spend a lot of time on social media"
Having spent so much of my career in the financial services industry I've always been keen to keep up with the latest innovations. I'm also a millennial, so I spend a lot of time on social media – a channel that the traditional banks struggle to get their heads around.
It was on Instagram that an app called Plum caught my attention.
Plum links to your bank accounts and credit cards to analyse your transactions and learn about your income and spending. It uses artificial intelligence (AI) to analyse transactions to show where you're spending most of your money, giving you the option to set spending limit reminders. On this basis it was very similar to the other apps I had looked at.
However, there are a few more clever innovations. One snazzy feature is Plum's ability to analyse your utility bills and flag up those where you might be paying too much and could benefit from switching to a new provider. As a result of its analysis, I switched my electricity and gas provider, so Plum was already saving me money.
What really drew me to Plum was the option to automatically add any spare cash to a savings or investment account. After Plum has worked out how much of my hard-earned money is left, it gives me the chance to automatically transfer some or all of it into my chosen savings or investment vehicle. I can control how often these transfers take place.
It's called 'nudge theory', where instead of actively having to decide each month whether to save or invest a chunk of money, the app takes the decision out of your hands and sweeps the odd few pennies or pounds into your savings pot on a regular basis. The idea is that you don't miss the little bits of money, but it soon adds up to a sizeable amount of savings.
It took five minutes to set up Plum on my smartphone, linking directly from the Insta ad. Again, this ease of access is something the traditional banks should be doing. I went straight for Plum Pro at £2.99 per month (slightly more than a Happy Meal) – in for a penny, in for a pound, right?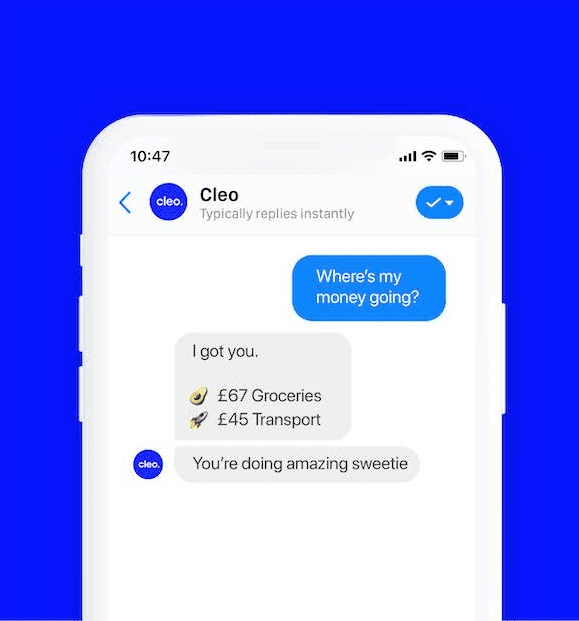 I already know how to save, I've doing that for years, so I was mainly interested in the investment features. As well as splitting money between my personalised savings pots (wedding, rainy day, holiday), I'm also able to choose to automatically transfer money into my investment funds. This means any money being saved (automatically or manually) is split between both my savings and investment funds using Plum's "Brain", allowing me to control the percentage of money that goes into each savings or investment pot.
"My approach is to invest the small change from my usual spending"
My approach is to invest the small change from my usual spending, plus any manual amounts I'm willing to invest each month after I've topped up my usual savings pot.
For someone who doesn't know a lot about investment, Plum shows me the key things in a simple way, such as how much of a risk I am willing to take to grow my money. It has also been designed to help newbies like me choose the right funds. I've chosen three investment funds so far, but I can increase that in the future. The funds are displayed in a way that clearly shows a risk rating (with chill emojis – anything with an emoji and I'm sold!); and return on investment in 30 years' time (based on average return and past performance of the funds).
Two of the funds I selected have a higher risk rating, with the final one offering a lower risk investment as I thought it would be good to strike a balance. I went for the Tech fund, which includes a group of tech giants such as Google, Amazon and Intel; the Medic fund, featuring a selection of healthcare companies; and finally a Balanced growth fund, with 80% bonds and 20% stocks from across the globe.
For the sake of balance, Plum isn't the only app out there offering such a solution. You might also want to check out Chip and Cleo, budgeting apps that have a similar savings option. There are other apps that allow you to invest and save by rounding up the spare cash from your spending, such as Moneybox, although this doesn't offer the same budgeting tools as Plum.
It's also worth pointing out that Plum isn't covered by the UK's FSCS scheme which protects your money should your bank or savings provider collapse. Instead it is covered by e-money regulation, which Plum says means my money is ring-fenced and would be returned to me in the event of anything going wrong with the company.
I'm not quite the Wolf of Wall Street just yet, but I'm having some fun with my spare change and might ramp up even more once I have the confidence. All of this is still new to me and I don't want to switch all of my habits too quickly, but I now have a way to invest at a pace that suits me.