Win fame and (maybe) fortune as a TV quiz show contestant!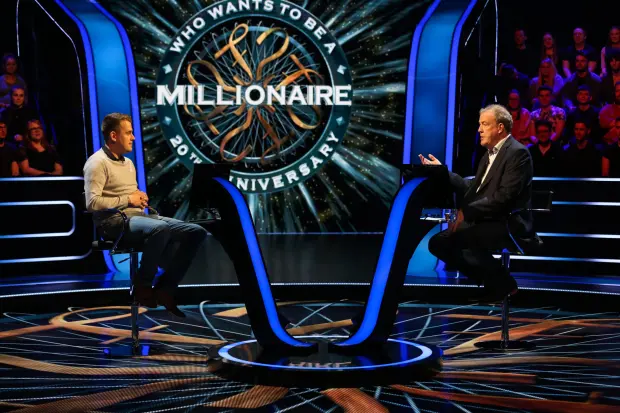 Today I'm sharing a sideline opportunity you might not have considered before.
There's a huge demand for people to appear in TV quiz or game shows – from Pointless to Bargain Hunt, Tipping Point to The Chase.
A steady stream of contestants is needed for these shows, which in many cases are broadcast daily. And the best news is that the shows are open to people of all ages and backgrounds, and you don't need any special skill or talent to take part.
Some shows offer the chance of winning life-changing sums (Who Wants to be a Millionaire is the classic example).
In other cases the rewards are more modest – but even the chance of winning two or three thousand pounds on a show such as The Chase is not to be sniffed at. And under UK law, cash and prizes won on TV shows are entirely tax-free.
Even aside from the chance of pocketing some cash, being in a TV show can be an exciting and eye-opening experience.
You will see what goes on behind the scenes at your favourite shows, and watch them with fresh appreciation in future. And, of course, you will have an experience to remember and tell friends about for years to come.
Researching and applying
You can find out what shows are currently recruiting by contacting the production companies directly. See who makes a show that you would like to appear on and look them up online.
There are also websites that publish contestant calls. BeOnScreen, which recently moved over to Facebook, is a great place to start.
Another useful resource is UKGameShows. This website has a page listing current (and new) shows requiring contestants. You will also find links here to the pages for applying to popular quiz and game shows such as Bargain Hunt, Countdown, Pointless, Tenable, and so on.
Twitter can also be a valuable resource for keeping up with the latest contestant calls. One account I highly recommend following is Cast Me at @OfficialCastMe. If you're not a Twitter aficionado, simply enter www.twitter.com/OfficialCastMe in your browser and you should be able to view their latest updates.
Finally, my blogging colleague Di Coke (also known as SuperLucky Di) has a page on her blog dedicated to current contestant calls for UK game shows. This is also well worth bookmarking.
Top tips
There's much to be said for applying for new shows, as the competition for places isn't as intense as established shows. But there are plenty of the latter that need a steady supply of contestants too, of course.
Another tip is to go for daytime shows, which typically have smaller audiences than prime-time shows. This again should mean less competition from other would-be contestants. But do ensure the prizes are worth your while before applying.
Before you apply for any show, I recommend finding out as much as you can about it. If a particular physical or problem-solving skill is required, try to practise this as much as possible. And if it requires specialist knowledge, bury your head in some relevant books, and then get a friend (or partner) to test your knowledge.
It's also a good idea to practise your public-speaking skills, especially if this is something that doesn't come naturally to you.
Get a friend to assume the role of the show's host and ask you some likely questions. This will help prepare you for the show itself, and may also assist you with the auditioning process (see below).
Auditioning
To be accepted as a contestant, you will usually need to go through some sort of audition. These are run by specialist companies who recruit contestants for the shows.
They will assess such things as your personality and appearance, your general knowledge, and how well you communicate. They may also check your ability to cope in stressful circumstances.
One time at a quiz show audition I was completing a pen-and-paper test in the company of five other applicants. Suddenly an alarm went off. We all looked at one another, unsure what was happening. The researcher then returned and assured us there was nothing to worry about. She revealed later that this was a standard test they used to ensure that potential contestants didn't crumble under pressure!
As mentioned above, if you're auditioning for a quiz show you may be asked some questions to check your general knowledge. If you find them all easy, it may nevertheless be a good strategy to deliberately get one or two wrong.
As our American friends say, nobody likes a smartass! And the companies like to recruit contestants with all levels of knowledge and skill, so the watching audience can relate to them as 'ordinary people'.
One other tip for aspiring quiz show contestants is to try to stand out from everyone else. The researchers are looking for people who will come across on TV as outgoing and interesting rather than dull and anonymous.
This needs to be judged carefully, of course. You don't want to appear too weird, or the researchers may fear you will be a loose cannon. If (like me) you're naturally somewhat introverted, though, it will help if you can make an effort to present yourself as a bit more outgoing. If you can manage 'bubbly', so much the better!
A distinctive hairstyle or item of clothing may give you an edge as well. At another audition, a fellow applicant was wearing a clerical dog collar. It turned out he was a university chaplain.
You could tell immediately that the researchers loved him, and I saw him subsequently on the TV show in question and many others. He even turned up with a team of other university chaplains on a quiz show called Busman's Holiday!
On the day
If you're selected for a show, try to arrive in good time and introduce yourself to the researchers. They are likely to ask a few questions about your family, job, hobbies, and so on. This is to give the host or hostess something to talk about.
Once the show starts, try not to be distracted by the cameras and audience. As far as possible, relax and concentrate on the task in hand. Do your best to succeed, but remember that not everyone can win every time.
Smile and be courteous to the host and (especially) the other contestants. This will ensure the audience like you and get behind you, which can help a lot in pressure situations.
Good luck, and I hope the big prizes are heading your way soon!
Nick Daws writes for Pounds and Sense, a UK personal finance blog aimed especially (though not exclusively) at over-fifties.
Image source: ITV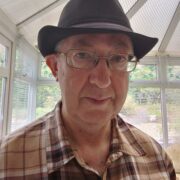 Mouthy Blogger
Nick Daws is a semi-retired freelance writer and editor. He is the author of over 30 non-fiction books, including Start Your Own Home-Based Business and The Internet for Writers. He lives in Burntwood, Staffordshire, where he has been running his personal finance blog at Poundsandsense.com for over seven years.