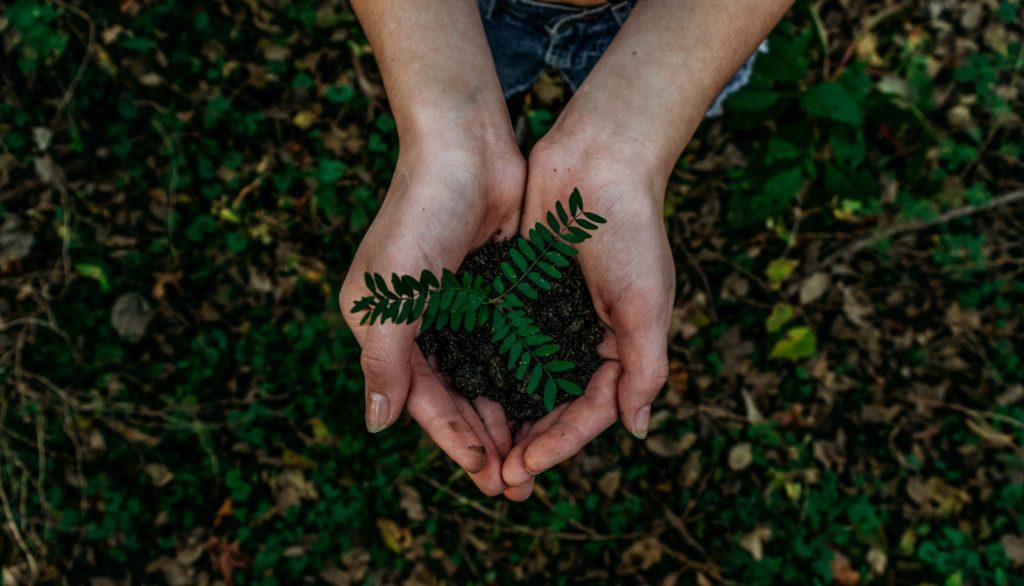 The gas price crisis is going to hit households hard this winter, and the government price cap has been raised too. So, what can you do to cut bills with eco-friendly aims in mind?
Gas boilers in the UK produce twice as much carbon emissions as all the nation's gas-fired electric power stations combined, according to the Confederation of British Industry (CBI). The situation is so bad that the government intends to ban gas boilers over the next 15 years.
Because the UK is so reliant on gas to heat its housing, the recent spike in gas prices is leading to astronomically higher monthly energy bills for households.
On the face of it, the alternatives to gas heating are very expensive, and other energy-saving measures such as complete home insulation aren't cheap either.
But there are ways to make the changes you need to cut your energy bills forever.
Find out more: Six green investment terms you need to know
Here are four tips to cut energy bills with an eco-friendly mindset. While the first two have high headline costs, we've outlined ways to make the outlay manageable.
The second two are cheap and easy ways to slash those energy bills.
Here they are:
1. Switch your heating source
Gas boilers are not an environmentally friendly heating source, although they are a relatively cheap way to heat a home. With changes from the government coming, it is a good idea to think of switching to another source soon.
Those include such:
Heat pumps: whether it's air-to-air, water, or geothermal, heat pumps are a kind of renewable energy technology, even if the pump itself is powered by energy. For example, the cost of installing an air source heat pump unit is around £6,000–£8,000, but it depends on the size of the property. However, a ground source heat pump installation can cost £10,000 – £18,000
Renewable energy. For example, solar panels: for the average family in the UK, solar panels can cost £5,940, according to government data. A disadvantage can be its practicality in the UK, as there is not much sun during the year.
Biomass boiler: Biomass boiler costs can range from £4,000 to £10,000 for a manual-fed log boiler while automatically fed pellet boilers may cost between £9,000 and £21,000.
Switching your heating equipment is a big investment, but it can pay off in the long run by or protecting you from price fluctuations, or reducing your energy bills; switching to a heat pump can save up to £2,000 a year according to the Renewable Energy Hub.
The cost of switching to a different energy source can seem daunting, but there are ways to manage the costs of installation:
Apply to the Renewable Heat Incentive, which will pay you for seven years for all the energy you put back into the grid
Solar panels attract a VAT reduction of 5% for either the installation or the whole product
For biomass boilers, there is also the opportunity to Buy Now Pay Later
In most cases though as the homeowner if you're looking to fund a project like this fthe best route to take would be through a personal loan. Use credit eligibility checkers such as through ClearScore to see what deals you could get before making applications which could affect your score.
With the cost savings in energy you'll quite possibly ocme out ahead anyway, but be sure to do your sums first.
You can also look to remortgage and release cash to fund the project but this has the downfall of adding a lot of compound interest over the life of your mortgage.
Find out more: Monzo Flex: is Buy Now Pay Later better than a credit card?
2. Insulate your home
'Insulate Britain's motorway protest have annoyed a lot of people recently, but the truth is a lot of houses in the UK miss out on this hack for reducing energy bills. While newer homes will come with modern insulation techniques, older houses will benefit from checking whether the insulation is up to scratch.
Proper home insulation can keep you warm in winter and cool in the summer and greatly reduce the need to heat (or even cool) your home. It simply reduces the impact of external environmental factors and will make your home less dependent on energy consumption.
It has numerous advantages, such as:
provides year-round temperature comfort
cuts cooling and heating bills
reduces greenhouse gas emissions
The Energy Saving Trust estimates that in one year a typical three-bedroom semi-detached house can save up to £310 on energy bills just by installing loft and cavity wall insulation.
The cost of solid wall insulation for a typical semi-detached home, according to the Royal Institute of Chartered Surveyors is around:
£7,400 for internal walls
£13,000 for external walls
While this is a big initial cost, it will have long-lasting payoffs in the future.
There are different ways you can spread the cost of these installations:
if you have a health condition or disability you may be eligible for help from the government towards the cost of your heating bill, and even installing insulation
there are loan schemes from local councils to help ratepayers get their homes insulated
save the cost of an insulation by doing it yourself. Get advice from a hardware retailer, and use spray foam insulation to seal leaks and gaps inside existing walls.
3. Switch to a green energy tariff
While the rises in gas prices have come at the cost of a raft of energy companies in recent weeks, there is still a good variety of companies and tariffs to choose from.
Many firms now offer green energy tariffs as standard. This means you can power your home guilt-free as the energy you use is sustainably sourced.
It's worth shopping around for the right deal but be aware that some green energy tariffs aren't as renewable as you might think. Do your research before picking your provider.
4. Cut your usage
One of the simplest ways to cut your bills and emissions is to simply use less energy.
Fairly basic habit changes such as wearing socks, slippers, and jumpers around the house more are the core to this, but other methods can also be tried.
For instance, have you ever tried radiator foil? This is a relatively cheap product you can put on your radiators to make them more efficient, stopping heat from escaping into the walls instead of circulating in the house.
Other obvious ones include buying a draft excluder for your doors. This is especially important in older houses where the doors might not be quite as snugly fit to the floors.
Another idea would be to buy smart plugs or timers for your household gadgets. These can be used with plug strips to help you switch off appliances when not in use, or set times so you aren't powering things at night when they don't need to be on.
Bonus: Other eco-friendly habits to adopt
Your choices can have a direct impact on the environment. There are small habits that will decrease your environmental impact and save you money in the long run, such as:
Cut down on your meat consumption
Cut food waste by freezing leftovers
Recycle as much as possible
Use environmentally-friendly paint for your walls
Buy or find upcycled furniture on marketplaces such as Gumtree or Facebook
Sell your old stuff online or at car boot sales, or donate to charity instead of taking it to the dump
Use reusable cloths around the home and fewer disposable paper towels
get a water filter and kick the bottled water habit
Photo by Noah Buscher on Unsplash