How to have a frugal family Easter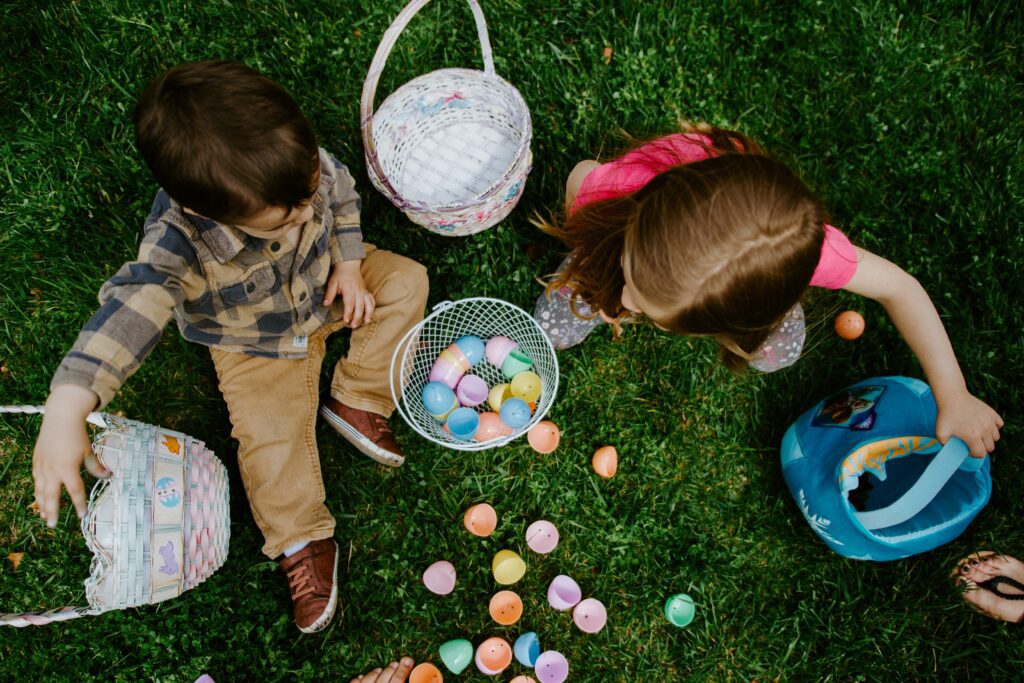 With many of us feeling the squeeze from the cost-of-living crisis, how can you keep the children entertained cheaply in the school holidays?
We have lots of ideas to help you have a frugal family Easter, so start preparing now for the Easter break.
Easter activities at home
Make the most of the extra time with your children over the Easter holidays with some fun activities you can do at home. Here are some boredom busters with a seasonal theme.
Make some delicious mini cheesecakes with this recipe from Diary of a Frugal Family.
Organise your own Easter egg hunt in the garden or local park. Get together with friends to make it even more egg-citing.
Make a cheap and cheerful Easter bonnet with inexpensive craft supplies from your nearest pound shop.
It turns out that decorated trees are not just for Christmas. The Handmade Home has this idea to help create an Easter tree you can be proud of. The children will enjoy this frugal family Easter project.
Bingo is always fun, but how about printing some Easter themed bingo cards to make it even better?
For more Easter craft ideas, search Pinterest for cheap and entertaining inspiration.
Eating out
As far as food goes when you are out as a family, packing a picnic is always going to be your cheapest option.
However, if you want a restaurant treat, look out for deals where your kids can eat for free.
Check the terms and conditions before you go, as they all have minimum spends for adults and some offer free food for more than one child. Please note that some are time-limited offers for the Easter period. Here are the deals worth exploring for your frugal family Easter:
Morrisons: One adult purchasing a meal for at least £4.49 is eligible for a free meal from the kids menu or a chilled kids snack pack at any Morrisons cafe.
Brewer's Fayre: How about a breakfast treat? Brewer's Fayre allows two under-16s to eat for free for every adult that purchases their £9.99 All-You-Can-Eat breakfast buffet.
Preto: Brazilian restaurant Preto offers one free children's meal per paying adult every weekday from 4pm and all weekend. (This applies to children under 10).
The Real Greek: If you fancy a taste of the Mediterranean, the Real Greek offers free meals for children on Sundays for each adult spending at least £10.
Angus Steak House: Children under 10 can eat for free at the Angus Steak House from Monday to Thursday, 12-5pm. (One child for each adult purchasing a main course.) Remember to request this offer when you book.
Places to go
Libraries
Many libraries run regular activity sessions such as story time and crafts, with extra options during the school holidays. Look up your local library service online.
My kids used to love just having a browse of the books and choosing some to take home to read.
Free museums and galleries
Most towns and cities have museums and galleries with free entry. Take advantage of them and check to see if there are any Easter events running, too. You can usually find information on your local council and/or tourist information websites.
Wildlife Trusts, woods and parks
Many Wildlife Trusts offer holiday activities for families, such as bird watching, pond dipping, Easter trails and nature walks. You can find your nearest site and event information here.
Kids love running around in the woods! The Woodland Trust has sites all over the UK. You can get a family membership from £5 a month. Your children will receive Nature Detectives membership and activity packs four times a year, giving you the perfect motivation to get them out to burn off some energy.
Find theme park offers
Collect Tesco Clubcard vouchers to take advantage of discounts at theme parks such as Chessington World of Adventure, Alton Towers and Legoland, as well as zoos and safari parks. 50 pence worth of Clubcard points converts to £1.50 towards a ticket for participating attractions.
Look out for special offers for days out on your groceries. For example, Kellogg's is currently running a 'grown-ups go free' promotion. Simply cut out the token on the side of eligible product packaging and get your adult ticket for nothing when you pay for a child's ticket. This runs until 30th June 2024, and you can check the full terms and conditions here.
Cheaper cinema tickets
Many cinemas offer reduced price screenings on children's films at certain times, especially during the school holidays.
Vue Mini Mornings screenings are priced from just £2.49 for both adults and children, whilst the Odeon Kids events run each day of the holidays, with adults paying kids prices too.
There are other ways to snap up cheap cinema tickets. If you purchase any policy from Compare the Market you will be eligible to claim your Meerkat Movies rewards two-for-one tickets for the whole year. The trick is to buy the cheapest one-day travel policy. You are still entitled to Meerkat Movies!
In addition, some of the big phone providers offer incentives to customers which include reduced price cinema tickets.
If you are a Three mobile customer, you can get a £3 Cineworld or Picturehouse ticket via the Three+ rewards app. O2 offers a limited number of free Odeon tickets each week as well, although they go quickly so you need to be fast. Ticket codes are released via the Priority app at 2pm each Wednesday, for use between the following Friday to Thursday.
If you have the Lidl app, you can get up to 40% off with the Cinema Society. Just sign up via the 'Partner Offers' tab. Participating cinemas include the Odeon, Vue, Showcase, Empire and Reel Cinemas, among others.
Kidspass
Kidspass is worth a mention, as it offers discounts on a wide range of activities for families. It gives you up to 57% off theme parks, 25% off restaurants, as well as kids eat free deals, 50% off zoos and safaris and 30% off cinema. The Lidl app Partner Offers section is offering a free three-month Kids Pass membership until 20th April 2023, or you can get a free month for £1 on the Kids Pass website.
By researching the best deals, and finding cheap or free activities at home and locally, you can have a frugal family Easter this year.
Photo Credits: Unsplash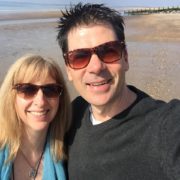 Mouthy Blogger
Shoestring Jane is a full-time self-employed mum of three daughters. Her frugal partner in crime is handyman extraordinaire, Mr Shoestring. They are constantly on the look out for ways to save and make extra money. Read more on her blog, Shoestring Cottage.