My left foot: is it all over for our would-be marathon runner?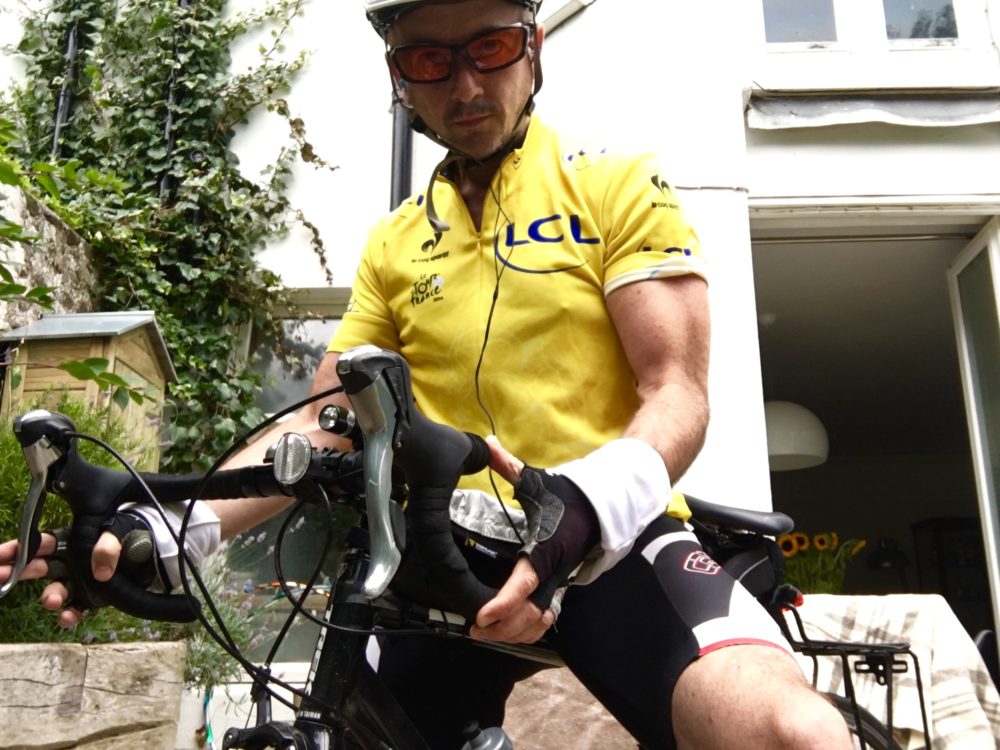 Quick update cos we need to talk.
Okay, you know that thing in my JustGiving 'Story'? The thing where I say it's 'at least 50% likely' I won't be able to do what it is I've promised to do (i.e. run the Budapest Marathon)? You thought I was joking…but I wasn't. I'm now giving myself a 35-40% chance of crossing the finishing line on October 9th.
A minor disaster just struck with only seven weeks to go. No, I'm not talking about the iliotibial band (ITB) syndrome that has dogged my running for 10 years. I actually think I've finally nailed that with a mixture of meticulously planned (and acutely boring) gym sessions, painful daily stretching and massage.
A year ago, it was inconceivable that I'd ever run over seven miles again and by last weekend I was up to 19 and feeling good.
Then it all went to shit on Wednesday.
She prodded my foot. "That's plantar fasciitis," she said. "This is serious".
I got out of bed mega-early for a dawn eight miles and felt like I had a bruise on the heel. The next morning the bruise felt worse – but when I looked there wasn't any colouring or swelling.
My wife Helen, a former sports massage therapist, looked ashen face when I explained the symptoms – worse in the mornings; painful after running but not during. She prodded my foot. "That's plantar fasciitis," she said. "This is serious".
The plantar fascia is the tissue on the bottom of the foot, connecting the heel bone to the toes. It gives you your arch. When it becomes swollen or inflamed, it can cause a lot of pain and you can't run. Even if you're seven weeks from a marathon and you really, really need to run.
A running coach friend, Carol, told me "it's an overuse injury as you probably know". I didn't.
It turns out EVERYONE EXCEPT ME is clued up about this scourge. I've spoken to about 15 people – from workmates to the pink-haired lady in the off-licence ("ooh, it's agony – AGONNEEE!") to my wife's old running club friends who were staying this weekend, to a guy who's currently walking across Spain to the ticket guy at the train station to various Facebook friends.
The pain got worse and by Friday evening, I was feeling pretty down.
It even turns out my brother has been suffering from 'PF', as he calls it, for five years. I had no idea. The reaction has been the same each time; the look of sympathy then the advice: stop running.
On Friday morning it was worse again. I ran the two miles from Victoria Station to work in Covent Garden defiantly quickly, a stupid idea. The pain wasn't going away.
The pain got worse through the day and by Friday evening, I was feeling quite down about the whole thing. I've pretty much been training for three months already and have been increasingly enjoying the discipline and the routine, increasingly feeling like I was achieving something I was never meant to achieve. It felt like it was all over.
But I ain't no quitter. The wallowing ended as the sun rose over Brighton on Saturday and I made a plan. Here's what I'm going to do: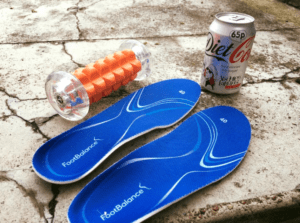 Take two weeks off from running.
Cycle as much as I can during that time. I live 16 miles from Haywards Heath, which is on the main train line to London. You can leave your bike in the station 'cycle hub' and use lockers there. It's still just about light enough in the evenings to get off the train early and cycle the Haywards Heath to Brighton leg. I just cycled there and back to see if my cycling muscles still work and they seem to be okay. Arse is a bit sore.
Do more gym work and swimming.
Daily rolling with my new foot roller.
Daily rolling with a frozen Coke can (and maybe try the frozen golf ball idea – thanks Sandy!).
Daily wearing of my new orthotic soles in all footwear.
Daily massage.
See a physiotherapist at some point in the near future.
Daily praying to the gods of cycling, marathons generally and the Budapest Marathon in particular if he or she exists – anyone know?
If all of this goes okay and my foot's still knackered in two or three weeks – I'll have to just turn up to the start line on the day and see what happens.
I'm not going down without a vicious fight. Thanks if you've read this far! Thanks if you've given me advice. And thanks even more if you're about to sponsor me – you can do that here.
Right, that's me for now. I'll keep you posted.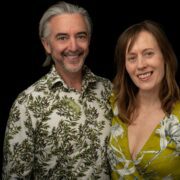 Mouthy Blogger
Ex journo turned media agency founder and now managing director of MDTea. As likely to be found ranting about trains or his misspent youth as doing anything useful.