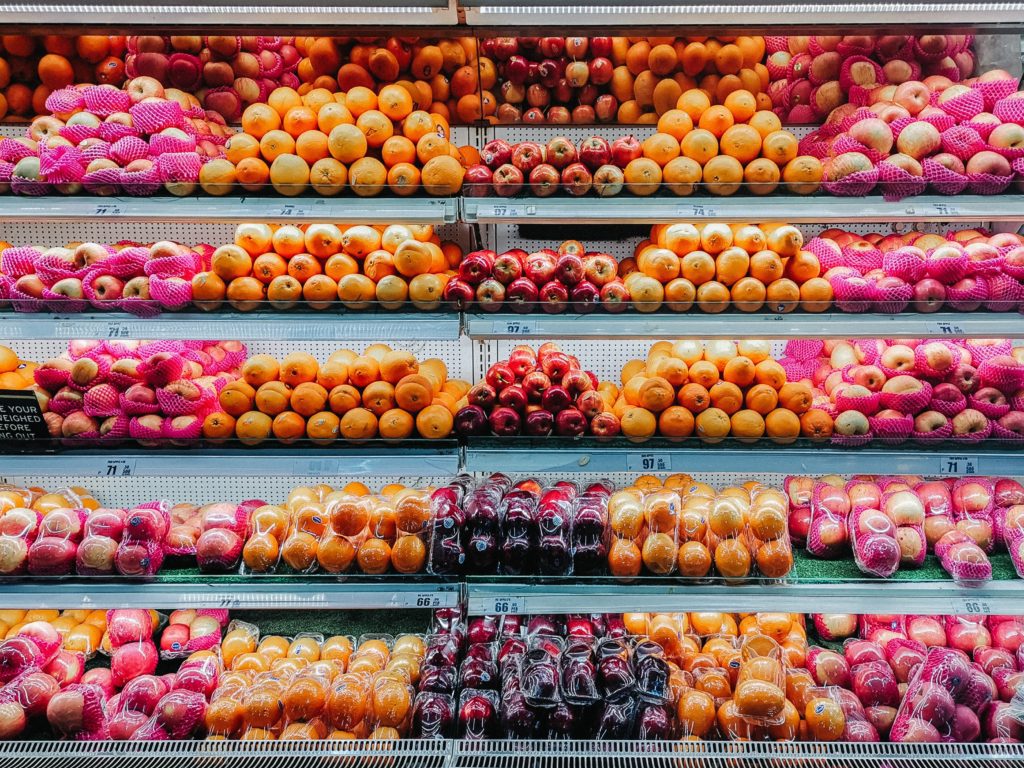 In the first of a two part series, new Mouthy Money blogger Shoestring Jane looks at 10 ways you can save serious cash on your weekly shop.
Whether you are on a reduced income, have debts to repay or are focussed on a particular savings goal, reducing your food bill can be an easy win. It just takes a little organisation.
Here are the first five ways to save big money on your groceries without compromising on nutritional quality.
1# Shop at the discount stores
Our traditional supermarkets were badly shaken with the arrival of discount stores such as Aldi and Lidl, and with good reason. They really are cheaper!
Personally, when I started shopping at Aldi to feed my family of five, I found I easily saved at least £30 a week on the staples. At the time, the product range was more limited than it is now and I had to top up at Sainsbury's. Nowadays, you can find pretty much everything you need, including foods for those with particular dietary needs.
As a bonus, in my opinion, the quality of the discounters own brands is actually much better than some of the 'value' brands that are often cheap but not that cheerful.
It's not just Aldi and Lidl that enable you to save big money on your groceries. Now, general discounters such as B&M and Home Bargains have food ranges, which are also excellent value.
2# Plan all of your meals
Meal planning might sound like a faff, but in reality it only takes about 15 minutes to plan your food for the week. It saves you money because you only buy what you need and don't waste food. It also saves time and brain power day to day.
Start by checking what is in your fridge, freezer and cupboards. Make sure you plan some meals around what needs using up first.
Think about what is on your schedule for the week ahead. Are there days when you will be late in and need something really easy?
You can plan every meal or just your dinners. I tend to do the latter, but have a general idea of what we can have for breakfasts and lunches as well. For example, I make sure we always have oats for porridge, bread, cheese, eggs, etc.
Plan some snacks too. A multipack of crisps or chocolate is very much cheaper than buying individual packets when you have a snack attack.
Being prepared like this means you will get fewer of those 'no food in the house, can't be bothered' moments when you end up ordering a takeaway at great expense.
3# Shop with a list
As you plan your meals, write yourself a shopping list. This will stop you aimlessly wandering around the supermarket buying random stuff you don't need, whilst forgetting the loo roll and milk that you have completely run out of.
Making a shopping list won't just save big money on your groceries. It will save you time too.
4# Find discounts
Yellow sticker discount hunting can be a happy accident – sometimes you just so happen to be there just as the store assistant is putting prices down. However, some people make it an art form. For example, Ilona at Life After Money buys almost all of her food when it is at its most reduced, saving herself a packet.
The trick is to visit in the evenings or last thing on a Sunday afternoon. Monday mornings can also be good times to hunt for yellow sticker bargains.
It is worth getting to know when particular shops tend to start discounting and what time they do second and third discounts. Talk to the staff and see if they will divulge their secrets.
Buying stuff that is about to go out of date means you need to either eat it very quickly or freeze it. I prefer the latter as you can then build your reduced food into the following week's meal plan.
5# Get free food
Even better than reduced groceries – how about getting some of your food for free?
The Olio app is brilliant for this. I hardly ever buy bread nowadays, as there is nearly always some being given away for nothing.
Retailers and individuals can divert food that would otherwise be destined for the bin to someone who will use it, so not only does it save you money, it helps the planet too. Food Waste Heroes collect from retailers, then list all the items on the app. You bagsy what you fancy and then go and collect it.
I have regularly come away with bags full of bakery products, vegetables and salads, processed meats, pasties and sandwiches.
I hope you like my ideas on how to save big money on your groceries. For more ideas on how to live a more frugal lifestyle, come join my Facebook group and check out my blog, Shoestring Cottage.
Shoestring Jane is a full-time self-employed mum of three daughters. Her frugal partner in crime is handyman extraordinaire, Mr Shoestring. They are constantly on the look out for ways to save and make extra money. Read more on her blog, Shoestring Cottage.
Photo by Carlo Martin Alcordo from Pexels