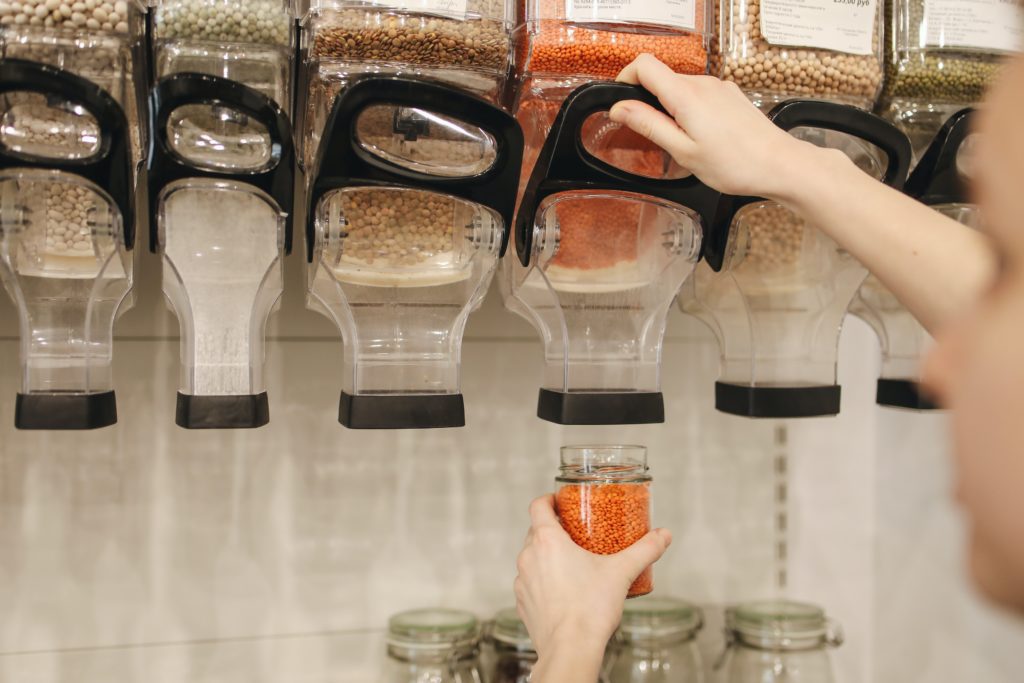 Expert deals finder Will Pointing shows how to become an effortless ethical consumer and still bag a deal.
From unsustainable fishing practices exposed on Netflix documentaries to the rise of electric cars like Tesla, ethical consumerism is now a big deal.
The total size of the ethical food market alone has grown from just over £1bn in 1999 to £12.5bn now, according to Co-op's Ethical Consumerism Report.
Organic, fair-trade and sustainably sourced items do generally cost more, due to local small-batch production, fair labour salaries and the use of regenerative materials.
But fear not, below are some low-cost ethical shopping tips you can use.
1. Pick an ethical supermarket
Buying ethical brands might be harder on the wallet, but did you consider that different supermarkets have differing overall scores for ethical practices?
According to Good Shopping Guide, Aldi, Iceland and Morrisons are the most ethical outlets. Budgens and Londis come bottom with just 43/100. Aldi scores top thanks to great environmental credentials.
Londis and Budgens both do poorly thanks to low animal and people scores. This means both retailers have poor vegetarian/vegan options, low animal welfare scores and limited access to fair trade products.
GreatDealsMadeEasy tip 
Look for the yellow discount stickers (on weekend evenings or usually Sunday afternoons) on foods you can freeze and consume later. In addition, own brand food tins are often just as cheap as they are in lower priced stores.
2) Use eco-friendly energy
Getting green energy at home in the UK is not as straightforward as you might think.
While lots of providers offer green tariffs, not all of them provide energy from renewable sources, as most of us would expect with a name like 'green tariff'. In many cases, the provider simply offsets the carbon emissions generated when providing you with energy.
Fortunately, there are eco-friendly energy companies which offer top customer service and affordable tariffs. Good companies to consider include Octopus Energy, Good Energy and Bulb. Be aware though that they may not represent the cheapest deal.
GreatDealsMadeEasy tip  Another good way of finding a green energy deal is to use a comparison site. uSwitch is one of the first to have explicit ranking for green energy deals, with gold, silver and bronze ratings.
3). Get on your ebike
The cycling boom is set to roll on beyond the pandemic, with a third of people (44%) expecting to choose to cycle more, according to The Co-op report. Now with even more cycling lanes in major UK cities, this could be the time to ditch your car or travel card.
With many working from home now and popping into the office occasionally, a commuter bike could be a good investment instead of an annual travel card. The cost for a zone 1-5 London annual travel card is £2,468 – that's £47 a week.
For the same amount of money, you could buy a great quality electric bike, which will make cycling to work easier and quicker. It's also better for the environment, especially if you already have a green energy deal to charge the bike with!
GreatDealsMadeEasy tip 
To make it cheaper,consider getting a second-hand bike from ebay.co.uk or Facebook marketplace, with deals from £100. Find out too if your company has a cycle to work scheme – a very affordable and tax-efficient way to buy a new bike. Find out more at https://www.cyclescheme.co.uk/
4). Kick the single use fashion
The average polyester shirt produces 5.5kg of CO2, the same emissions as driving 13 miles in a passenger car, a study by US education institution Massachusetts Institute of Technology (MIT) has found.
Fast fashion, defined as "inexpensive clothing produced rapidly by mass-market retailers in response to the latest trends" is becoming a bigger and bigger environmental and ethical concern as the industry grows.
For many of these companies the key focus is on profit, rather than the environment. When looking to buy clothing, consider questioning if you would wear it again or if you're just getting it because it's cheap.
Do your research on sustainable brands. You'll often find too that the old adage 'buy nice or buy twice' is more than apt for fashionable items.
GreatDealsMadeEasy tip
Buy second hand. Charity shops, vintage stores, and car boots are just some of the frugal and smart ways that we can all make an impact.
My final words on ethical shopping: Take a short pause before your next big purchase and ask yourself "Do I need really this?" It might be more fun and cheaper to buy yourself a locally produced organic beer in your pub instead, or even just put it in the bank for a rainy day!
Photo by Polina Tankilevitch from Pexels