How to get a free pint of beer during 'Freedom Week'
With the relaxation of restrictions, pubgoers can get a free pint from Young's using the chain's app.
The offer is limited to 30,000 pints but runs until 25 July. To obtain a free pint you need to download the Young's pub 'On Tap' app and find the deal in the 'Your Treats' section.
Each offer is to redeem one free pint of Young's Original Pale Ale. Remember to drink responsibly though!
The deal comes as the UK relaxes all formal coronavirus rules and restrictions, instead replacing the orders the public have all followed in the last year with suggestions and advice.
Credit card and mortgage deals improving
The latest figures from the Bank of England show offer lengths on balance transfet and 0% purchase credit cards are improving.
0% purchase periods and balance transfer offer lengths are expected to improve as the country emerges form the coronavirus recession. Deals were slashed in 2020 as providers stepped back from offering lengthy credit deals to customers.
Mortgage deals are getting better too with more products coming back to the market, and expected to improve further as the Stamp Duty holiday ends, giving providers more incentice to entice would-be homebuyers.
WATCH: Mouthy Money co-editor Edmund Greaves talks to James Max on talkRADIO about these stories, plus why his VW Polo beat the stock market in 2020
Photo by cottonbro from Pexels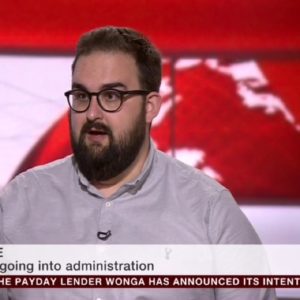 Editor
Edmund Greaves is editor of Mouthy Money. Formerly deputy editor of Moneywise magazine, he has worked in journalism for over a decade in politics, travel and now money.