I got through lockdown by becoming an affordable DIY aficionado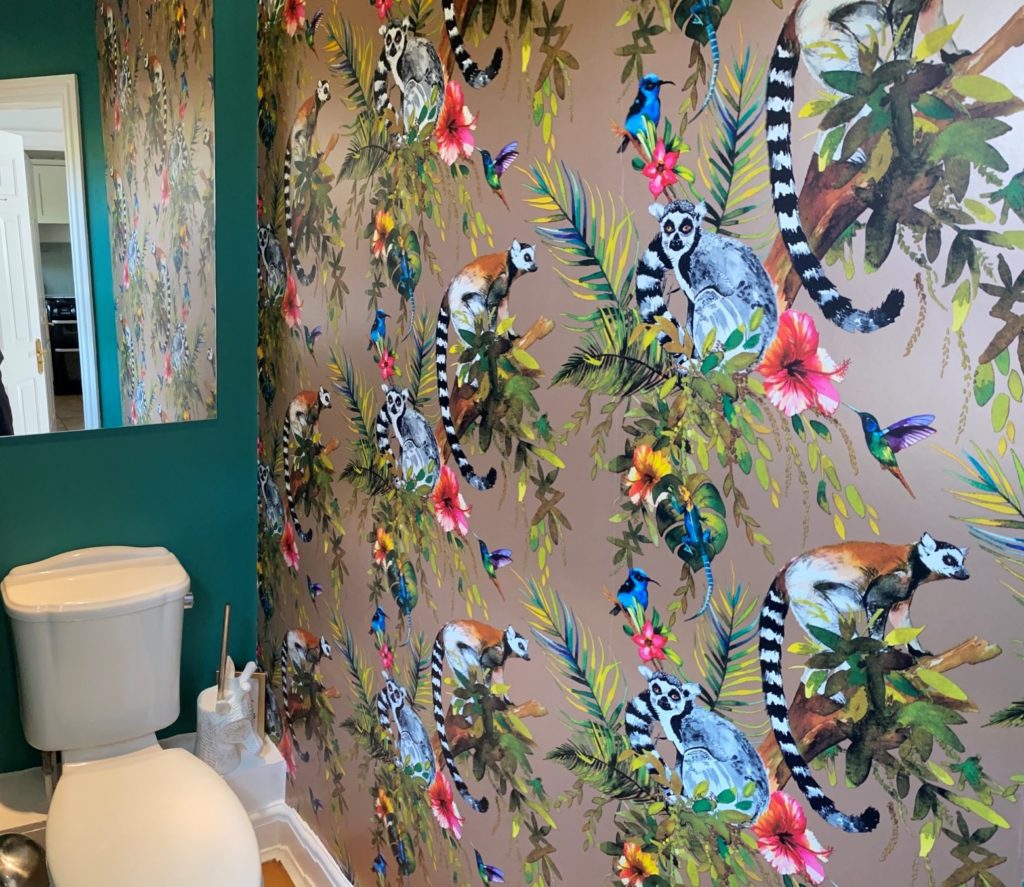 Clinical researcher Ali Turner put to work her skills in academia in order to track down the best deals and ideas to complete a series of lockdown DIY projects on a budget.
Everyone you speak to has a different way to cope with lockdown (or smackdown, as comedian Tom Allen calls it on his daily Instagram show). My coping strategies initially involved eating crisps, re-visiting old craft skills such as crochet and completing crosswords and jigsaws.
But these, ahem, skills only kept me busy for so long before I started to look for something more useful to do. After all, at the end of this quarantine I need to be able to tell my high-achieving work colleagues that I have accomplished more than three jigsaws, numerous crosswords and a crocheted facemask or two!
So I decided to encourage my boyfriend to let me redecorate, which he agreed to under two conditions: it was done on budget, and his involvement was kept to the minimum.
I probably should give a little bit of background here regarding my coronavirus journey (hate that phrase) so far.
I work for the University of Oxford managing a clinical research study into rare diseases. We were told at the beginning of March to prepare to work from home for six to eight weeks as our building was potentially needed by the NHS as we share the site with a hospital. There wasn't much in the media at that point about the potential quarantine period, so the departmental reaction to the virus felt a bit unreal. But I duly made sure I could access everything work-wise from home.
I also dragged my boyfriend to the supermarket to stock up on extra food in a Christmas-style shop, although absolutely no panic buying!
We then watched the numbers of diagnosed cases rise and eventually the lockdown announcement was made by the government. It started to dawn on me, after already almost two weeks of working from home, that another two months stuck in the house would be a long time.
This is when I had the brainwave of going to the DIY store to grab some paint for the garden fence to keep the boyfriend busy at the weekends, instead of when he would normally be dragging me to various "places of interest" around the country.
I went for an emerald green paint for the downstairs loo. A bold choice, but I am nothing if not optimistic.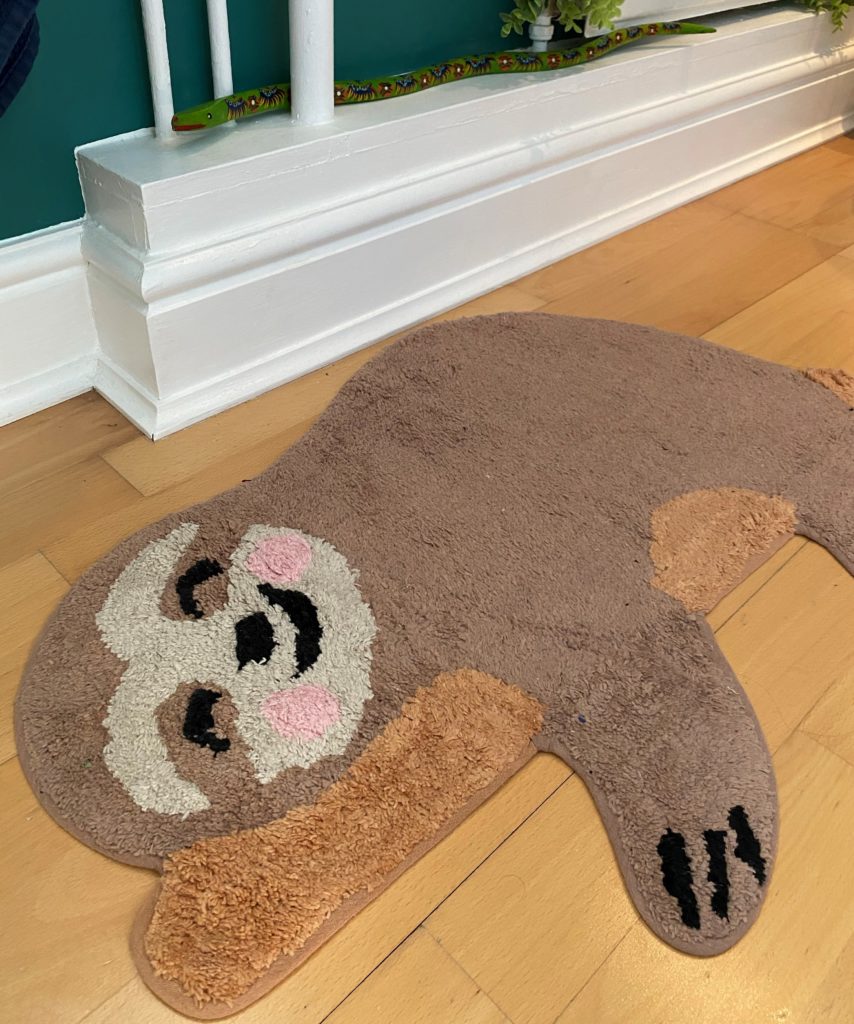 While at the DIY store, which was already practicing social distancing, I also bought some emulsion for the kitchen walls to brighten them up. Fortunately (or unfortunately, depending on your point of view) the paint was on a three-for-two offer, so we had to choose another tin. I went for an emerald green paint for the downstairs loo (a bold choice, I know, but I am nothing if not optimistic). While everyone else was queuing in supermarkets for toilet rolls and hand sanitizer, we were spending £200 on paint.
We were clearly ahead of the crowd, because a couple of weeks into lockdown I heard of people queuing for hours outside DIY stores to collect pre-ordered items that were placed into the boot of their cars by staff in the style of a drive-by.
But we already had our paint and I was now turning my attention to the kitchen, which was in reasonable condition but looking a bit tired. As we couldn't have tradespeople in the house due to social distancing, replacing the units wasn't an option and as much as I love a project, I didn't fancy trying to replace them myself .
Because I work in research this often spills into other areas of my life. For DIY inspiration I joined the Facebook group DIY On A Budget, which has over 1.8 million members, where people post their decorating transformations with before and after photos. It was in this group that I came across Frenchic, a popular paint for revamping furniture.
I ordered some to paint the coffee table and mirror in the living room to test its suitability and the results were amazing. Next I found a neutral colour to cover the kitchen tiles and cupboards, which were a very 90s mix of a Tuscan-orangey-brown colour.
After doing my work before lunch following an early morning start, I began painting the doors and wall tiles in the afternoons. For the best results the paint needs to go on in thin coats, so four coats later over five days, the kitchen was completed.
I also used the Frenchic paint on various other items to pull the kitchen's décor together and, much to my boyfriend's chagrin, to dress the room, including a few items sourced from local charity shops, pre-lockdown.
Following my success with the kitchen, I moved on to transform the downstairs toilet with that emerald green paint for the walls and a rose gold lemur wallpaper. It's also been dressed with animal pictures and even a wooden snake. It really does need to be seen to be believed, but it makes me smile every time I look at the smallest room. I hope to tackle the hall, stairs and landing next, particularly now the lockdown has been extended, and I plan to hang one of the completed jigsaws on the landing wall.
In total, both rooms cost me just over £155 in materials, including paint and decorative items. The sense of achievement and the positive effect on my mental wellbeing from these redecorating projects can't be understated. Joining the Facebook groups and enjoying the inspiration and community spirit has also helped. So, there you have it, not only did I save by redecorating on a budget, DIY has also helped me to cope and keep me sane over the last six weeks of lockdown, although I'm not sure it's the same for my boyfriend – and he still hasn't painted the fence!
I didn't have a fixed budget, but the plan was to keep costs low. This is how I did it.
Kitchen
Frenchic paint for cupboards and tiles – £18
Various paint for walls, woodwork and decorative items – £20
Fablon sticky back plastic to refresh storage boxes – £7
Upcycled decorative tray from charity shop – £1
Cake display, storage bags and decorative place mats – £25
Photo prints of food for a wall display – £3.60
Total cost – £74.60
Toilet
Wall paint – £8
Woodwork paint – £4
Wallpaper, including paste and postage – £20
Rose gold paint powder for photo frames – £8
Upcycled photo frames from charity shop – £3
Shelf unit – £7
Various decorative items – £20
Printed photos – £2
Sloth rug – £9
Total cost – £81
Total redecorating cost – £155.60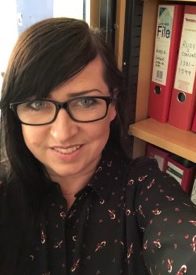 Mouthy Blogger
Ali is a researcher into rare diseases and enjoys renovating on a budget in her spare time. She has a keen eye for a bargain, whether it's scouring charity shops for things to upcycle or searching the internet for deals.