Keep calm and carry on learning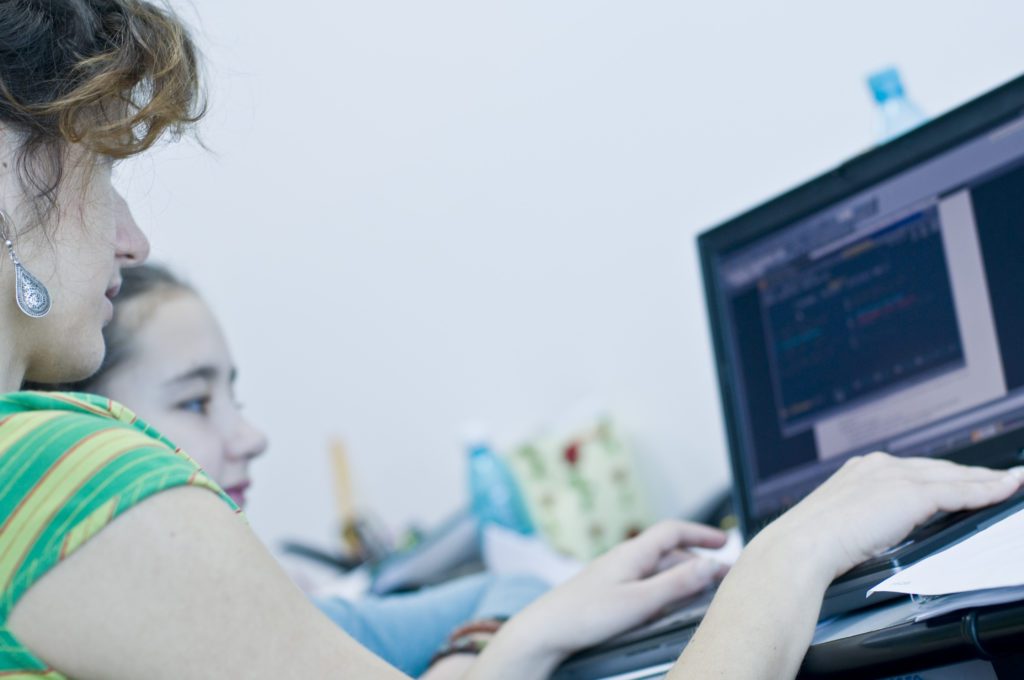 The coronavirus lockdown isn't great, but here are some tips on ways to maximise your time and even produce a little earner to keep you going.
Like hundreds of thousands of other people, my son Charlie has been furloughed from his job in hospitality due to coronavirus and the subsequent lockdown. He could have just spent his downtime streaming Netflix and playing computer games, and to be fair he's done quite a bit of that! By the looks of his Instagram, he is also developing his vegan cooking skills.
But he has also enrolled on an online course to learn Java, the computer coding language. Charlie's idea is that he can take his love of computers and potentially turn it into a side-line to earn extra cash or possibly even a route out of bar work. It has renewed his interest in both tech and learning, so he is now eyeing up university courses in computer science for September.
Charlie is not alone as it seems lots of people are using the enforced extra time at home to learn new skills. A friend of my daughter Emily lost his job as a shop manager at the very start of the outbreak, but is now doing a short law course with a view to applying for the police when lockdown ends.
I recently saw a story from investment platform eToro that said a third of people are using lockdown to study or learn a new skill online. A quarter of people wanted new skills to boost their current career or set them up for a new job, like my son, while 23% said they were learning a new skill to help with their mental wellbeing and 38% were doing it just for fun.
My social media feeds have been full of people learning news skills, such as painting or crafting, often with varying degrees of success. Personally, I've been thinking about signing up for a creative writing course so I can finally write that blockbuster novel I've been nursing for the last few years. I've found a free course with Open Learn which is a spin off from the Open University and offers nearly a thousand free courses on subjects from health and psychology to money and business.
Charlie found his Java course on Udemy, which would normally charge, but was having a sale when he signed up, so it's worth Googling  to see what offers are available. Udemy does have a batch of free courses, but there are a whole host of sites offering free or very cheap learning options.
A particular favourite of mine is Skillshare, primarily a community of creative people, but which also includes free stuff from well-known brands like Adobe and Etsy – it might be corporate marketing, but you can't fault the quality! There's a huge library of video tutorials ranging from animation to marketing and web design.
At the start of the lockdown The Crafts Council compiled a long list of courses, many of which are free, if learning a new craft skill is more your bag (pun intended). This includes the fascinating Make and Do section of the V&A Museum website, where, among a lot of craft inspired ideas, you can learn to sew your own Mary Quant style mini-dress. My fabric is on order.
Speaking of make and do, Ikea has also released a flatpack style recipe for its meatballs and accompanying cream sauce, which includes a brilliant typo confusing face with farce.
Other big names getting into the act with online learning include the BBC and the British Museum who have courses on the Future Learn website, some of which are free or low-cost. There's even a free course with the London School of Hygiene and Tropical Medicine into Covid-19 if you really want to understand why we're all on lockdown.
How long all this learning will continue is anybody's guess, and by the looks of the most recent post of a bacon and egg roll on his Instagram, for Charlie, it might be as fleeting as his veganism. But during these unprecedented times, it's nice to know that we can keep calm and carry on learning!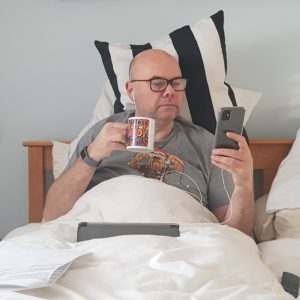 Mouthy Blogger
Paul has had a long and varied career in journalism, public relations and social media, mostly talking about money. He has a collection of over a thousand vinyl records that is worth "literally nothing".