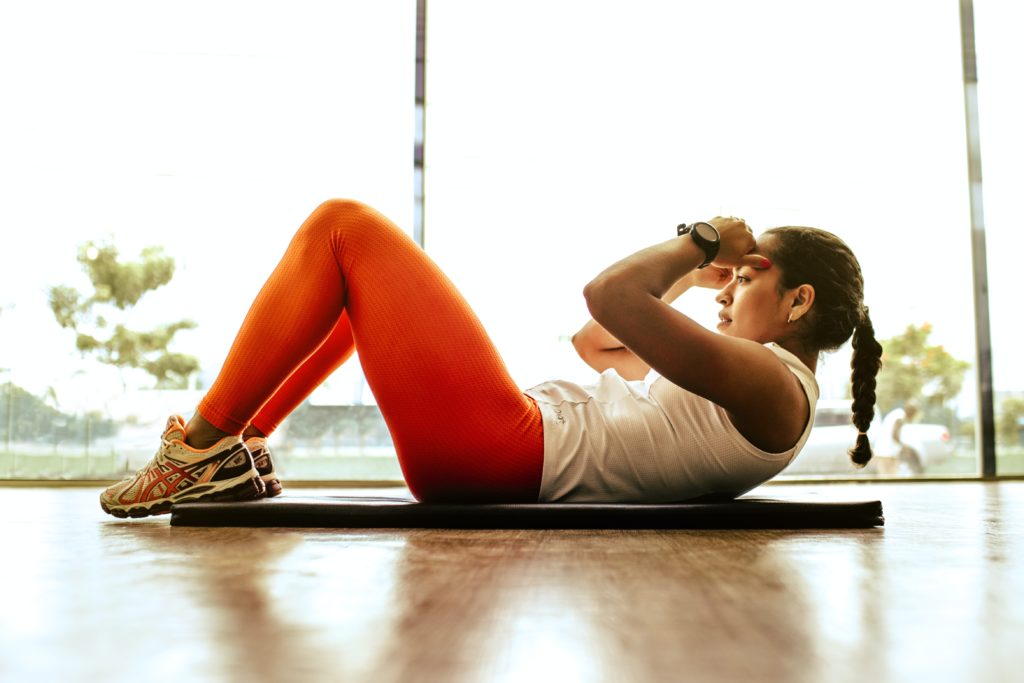 Home fitness is not a new phenomenon. You might remember waking up early, in the 90s and seeing Mr. Motivator doing star jumps and coaxing you to get off your seat.
In the 80s it was Jane Fonda and leg warmers. Going further back, the 70s saw the rise of the treadmill at home. Many of us eventually got to grips with it being more than just a clothes hanger.
Since then, though, home fitness has become a little bit more sophisticated – and more expensive.
In this blog, I briefly explore the rise of the home workout, new virtual technology, and what fitness equipment you will need for an effective training session at home.
As I have already said, lockdown has led to a sharp rise in people working out from home, for obvious reasons.
According to globaldata.com, 52.2% of UK consumers have done a home workout since March 2020, when the UK first went into lockdown, while 53.3% of Brits have bought new workout kits in that period.
The temptation is to go out and spend a small fortune on what looks to be the best kit – but often you can achieve the same results for a fraction of the price.
For example, take Peloton, which sells high-end indoor fitness bikes and monthly workout subscription packages.
Peloton has without a doubt been one of the 'winners' of the pandemic, with its membership base doubling over the past year, which of course has been great for its share price.
A Peloton bike will set you back from £1,350 for the basic package. On top of that you need to factor in paying for the 'motivation' via the membership fee to get class content. That starts at a not-so-insignificant £39 a month.
For a lot of people, that will simply be too much money. This isn't to bash Peloton. It's to highlight that you can literally save thousands of pounds and still get a challenging, effective, and progressive workout.
If you are looking to maximise value and want to avoid wasting money on programs or equipment you might not stick with long-term, then picking affordable and mobile bits of equipment will still enable you to get really fit and in good shape from the comforts of your own home. You might even have fun doing it.
Here are three (relatively) cheap and easily transported bits of kit you could purchase to use at home or in the garden.
Resistance bands
Resistance bands are great for building strength, conditioning, and getting a full body workout done.
They come in a number of different strengths, meaning you can move from light to heavy as you become stronger.
Prices vary but on (Amazon) you can get a set of five for £9.99 or ones with handles for just £20.
Kettlebells
Kettlebells might look a little old fashion, but they are great for building strength as well as burning calories.
The impact of Brexit and Covid-19 has seen delivery costs rise and this has been reflected in the price of kettlebells and other weights. But that doesn't mean you can grab a bargain.
The magical and random isles of Lidl often have kettlebells, while Decathlon, Argos, and Amazon also sell kettlebells.
Cost is typically related to how much the kettlebell weighs, but expect to pay around £20 for an 8kg unit all the way up to £80 for a 20kg weight.
TRX/Suspension trainers
Want to get the benefit of some resistance training at home? Then this bit of kit is ideal.
The name might not be familiar, but you've no doubt seen people using a TRX suspension trainer in the gym or the park before. It's basically a training tool that uses gravity and your own bodyweight to build strength and mobility.
The best thing about the TRX is you can easily modify it to suit all levels. If you are a beginner right the way through to more advanced movements for those more experienced.
The TRX officially is around £179.95 for the full kit, although I have found many retailing for around £30. In my experience, they do the exact same job (having used and trained with a variety of them). Another saving to be had there.
This gives you access to a full body workout with options. All for under £100 quid. Of course, you still have to put the work in, which is kind of the point of this blog.
If you fall into the category of on/off exerciser and are happy to keep it basic and still reap the benefits, you don't need a Peloton.
Just remember: spending a fortune on a kit won't speed up your results. That comes with working out regularly. 
Whilst it may be trendy at the minute, it's about your needs. If you're going to see the shiny bit of kit lose that sparkle after a couple of months, would you rather it cost you a couple of grand or under £200?
If you are looking for effective ways to get moving without breaking the budget. Consider picking up the three pieces of kit I have mentioned. The Peloton will still be an option in the future.
Photo by Jonathan Borba on Unsplash