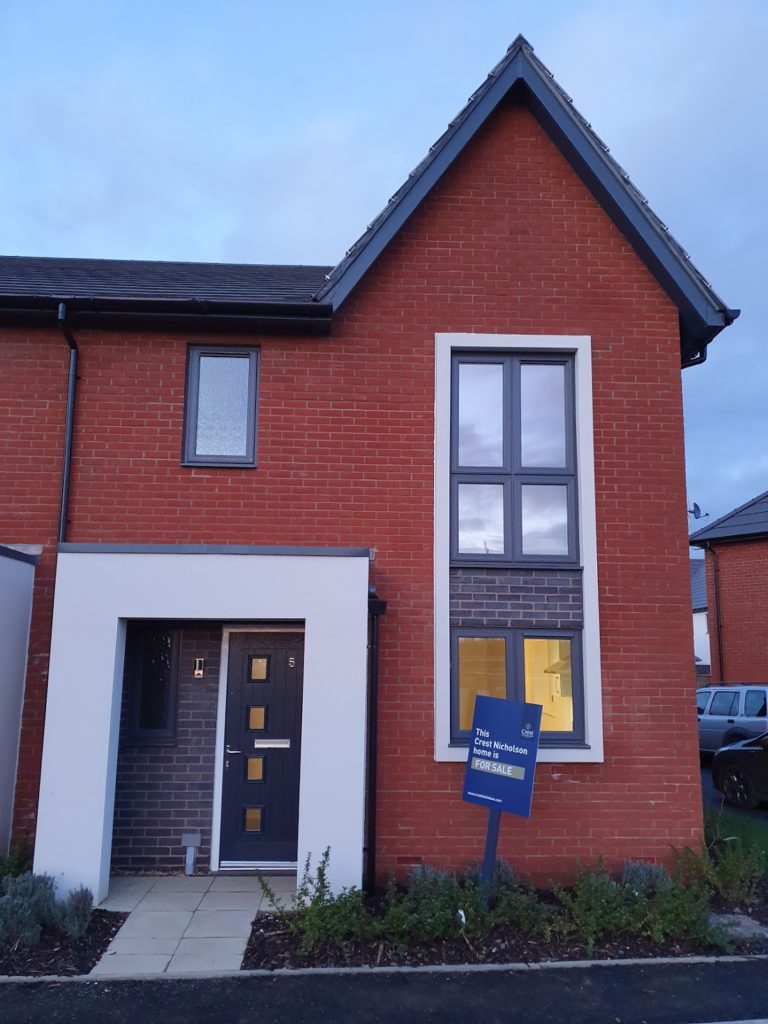 Like so many young couples, owning our own place was something we had always dreamed of.
When we began looking at houses in November 2019, we couldn't have imagined that a few months later we would be moving into our new home during a global pandemic.
For us the desire to buy came from the numerous dealings with incompetent lettings agents and landlords over the years, which left us frustrated and no better off financially.
The plan was always to buy when we could, and I think our initial search was more inquisitive than anything: what size and style of property do we like? Should we revamp an older house or get a ready-made new build?
But what started as wondering, soon became a reality and just over a month later we had reserved our house.
I'm not the best at online shopping as I find it difficult to judge something I can't actually see, and this was only amplified when it came to buying something as big as a house. It's all well and good scrolling through pages on Rightmove, but until you're committed enough to schedule a viewing, it's difficult.
This is where the idea of new builds came in. We didn't know if we would like them, but we thought they'd be a great way to 'window shop' and get décor inspiration.
With the numerous horror stories associated with new builds, we were very particular about which ones we would even consider. We went for only large 4* house builders and above, as rated by the National House Building Council (NHBC). This narrowed down our options and the exciting part of viewing show homes began.
We actually ended up buying one of the first houses we saw, but this wasn't until after we had seen many more developments and who knows how many houses.
Throughout the whole process we continued to compare other houses to 'ours', so I think subconsciously we had both made our minds up but were afraid to commit to anything out loud because it would make it real. It is a scarily big decision when it's your first house.
What sold it for us were a few things: the house builders' quality of finish and the fact that a lot of features came as standard, while other builders were charging over the moon for basic things like having a shower over the bath! They also offered open plan living, which is something we're used to and works well for us but isn't available in a lot of properties. And the location of the plot on the development and of course the location itself were great.
It basically ticked all our boxes and we highly recommend having a checklist with both a 'must have' and a 'nice to have' column. Sales advisors will try selling you the dream, whether the house for sale has what you're looking for or not, so be particular and don't be afraid to walk away if it isn't quite right. It's a big investment after all and you don't want any regrets.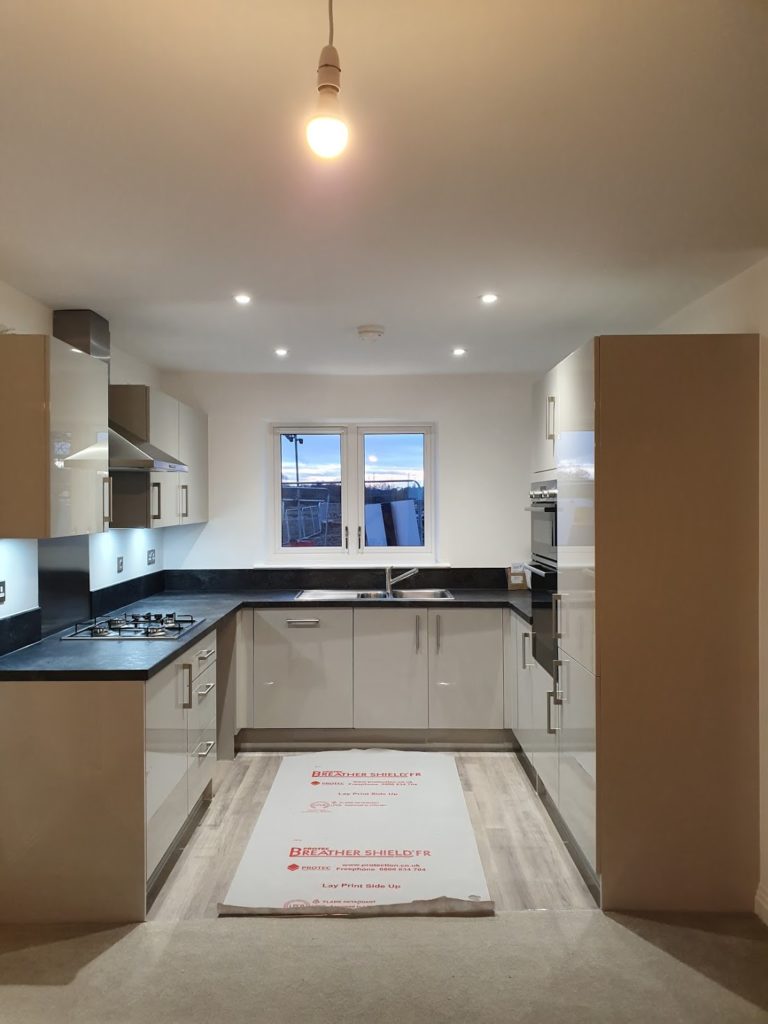 In terms of the location, we were after somewhere commutable to Milton Keynes, where we both currently work, but that also offered easy links to cities like London and Birmingham for current meeting requirements, and for the future if we change jobs. Looking further afield from Milton Keynes and moving north of our hometown in Oxfordshire allowed us to get more for our money.
The first question a lot of people have when you tell them you're buying a house is: "how are you affording that?" With the highlight reel nature of social media, people tend to only see the holidays and fun activities and forget there's a whole host of things happening behind the scenes. We have always been sensible with our money. Don't get me wrong, we definitely enjoyed our university years and continue to travel the world but squirreling away a bit each month soon adds up over the years.
The mortgage process was a bit more complex. Because my other half, Ciaran, works for a bank, he took the lead in sorting out the mortgage.
After speaking with a number of mortgage brokers referred to us by the house builders, because we were told we had to have an affordability check carried out first, we decided to make use of the Help to Buy equity scheme. This made the most sense as it allowed us to put down a smaller deposit, leaving us with more money to kit the house out and keep a larger 'rainy day' fund.
We also opted for a 35-year term with an initial five-year fix, mainly to reduce our monthly payments, but it's nice to have certainty during this uncertain time. However, we do plan to make overpayments to reduce the term and come re-mortgage time we will reduce it further.
Getting the mortgage was fairly straightforward. The broker we used specialised in new builds, so that made the whole process a lot smoother. Because we used the broker referred to us by our house builder, the broker fees were covered by the developer. Having already gone through plenty of the detail and understanding the fees, we felt no need to look around at other brokers or mortgage lenders.
It's worth pointing out that many brokers don't charge fees at all, so definitely be sure of how much you're paying and why. Don't feel pushed into using the broker recommended by the developer if you want to shop around.
Because we had been saving up our deposit for a long time, when we decided we wanted to buy finding the perfect house and getting the right mortgage was actually pretty straightforward. So we were super excited when moving day finally came round, only to discover that we'd have to move in the first week of the UK lockdown. Now that's another story!