Would you move into a house you'd never seen? I did and here's what I learnt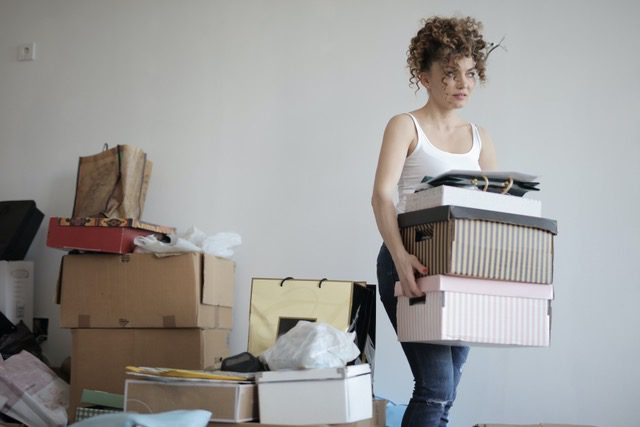 Moving can be stressful at the best of times. But what about moving into a house you had never been to see?
Because of the coronavirus lockdown, that's exactly what happened to me.
Until recently, I lived in a house-share in Peckham, London, on a 24-month contract, with a break clause at 18 months.
While my housemates and I loved the area, the house had seen better days, to put it nicely. Dog-eared furniture, mouldy ceilings and faulty kitchen appliances finally got to us and we decided in March to give our notice to the landlord.
But that was pre-lockdown. Back then country was still in 'everything is fine, everybody go to Cheltenham Races' mode.
So, as you would, we started looking online for new places to live. Eventually, we found a suitable place through OpenRent with a private landlord.
Being the veteran of a few moves, we were all aware of letting agents' magical ability to make crap places look like palaces.
What swung it for us was that, alongside being a nice place, the landlord was clearly no photographer, so there was less of a risk that the place would actually be a cesspit when we went to view it. Bonus.
However, then, from out of nowhere, lockdown was announced and with it, property viewings were banned.
Our hearts sank. We had already given our notice to our current landlord and so we had to leave by 15 May. Yet we now had no way of finding out whether the property we had chosen was actually a hovel.
As much as we hated the idea, there was no alternative but to bite the bullet and move in anyway.
On moving day, it was a little like waking up on Christmas morning, excited about what presents await you under the tree.
Except that you don't know whether your parents have got you a PlayStation or a 25-year-old beaten up GameBoy. Thankfully, it was the former and I am currently writing this from a light and airy (but roasting) conservatory in SE11.
But things could have quite easily gone dreadfully wrong and I have certainly learnt a thing or two about renting that I never knew before.
And while viewings are allowed again now, there are people who choose to move into homes they have never seen, particularly if they are moving to the other end of the country, or even a different country altogether for that matter. Google it, if you don't believe me.
So, as someone who has taken such a giant leap of faith, here are some helpful hints and tips.
Get more proof of a property's condition
It's important to remember that you are on the right side of the supply and demand relationship in this circumstance.
The landlord has a property to fill and you need to be assured its safe and clean, and actually resembles the photos on a letting agent's website.
So, you are well within your rights to ask for a video tour of the property and closeups on things like the sockets and furniture.
If they refuse, there's a good reason why and you should probably look elsewhere.
Share tasks
If you're moving in with other people – friends, or perhaps a partner – share the property search responsibilities.
And use all of the search websites – Rightmove, Zoopla – the lot, as you might miss a gem if you don't.
We added potential properties to a Google Sheets document, all marked up with the price, location and our own observations.
That helped us quickly work out which ones were worth considering and which ones weren't.
Research the area
There's nothing worse than finding the perfect house but turning up and realising you hate the area. So before you move in, find out more about it.
Does it have a crime problem? Is the house miles away from public transport? Are there fun things to do nearby? And perhaps most importantly, what are the pubs like? These are all important questions.
Google Maps is also a great tool to see what the surroundings look like.
Don't be pushed around by agents
Firstly, find an agent you trust – that applies even if you are able to view a property – and don't let them force you into making decision you're not comfortable with.
Yes, we were in a rush, but that doesn't mean that we had to jump at the very first offer. It's fine to negotiate on price.
And also, if there is something about the house you don't like (does it need repainting? Has it been checked for rodents?) then raise it. Remember, you're the customer and therefore you're in control.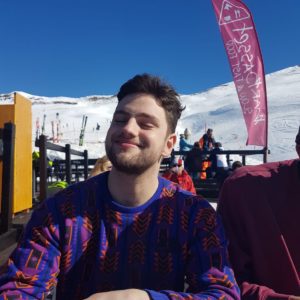 Mouthy Blogger
Milo is a PR consultant and spends the majority of his free time playing a wide range of instruments, all of them at an equally poor level. He is also an avid gymgoer and a long-suffering Fulham fan.