Your rights with energy meters explained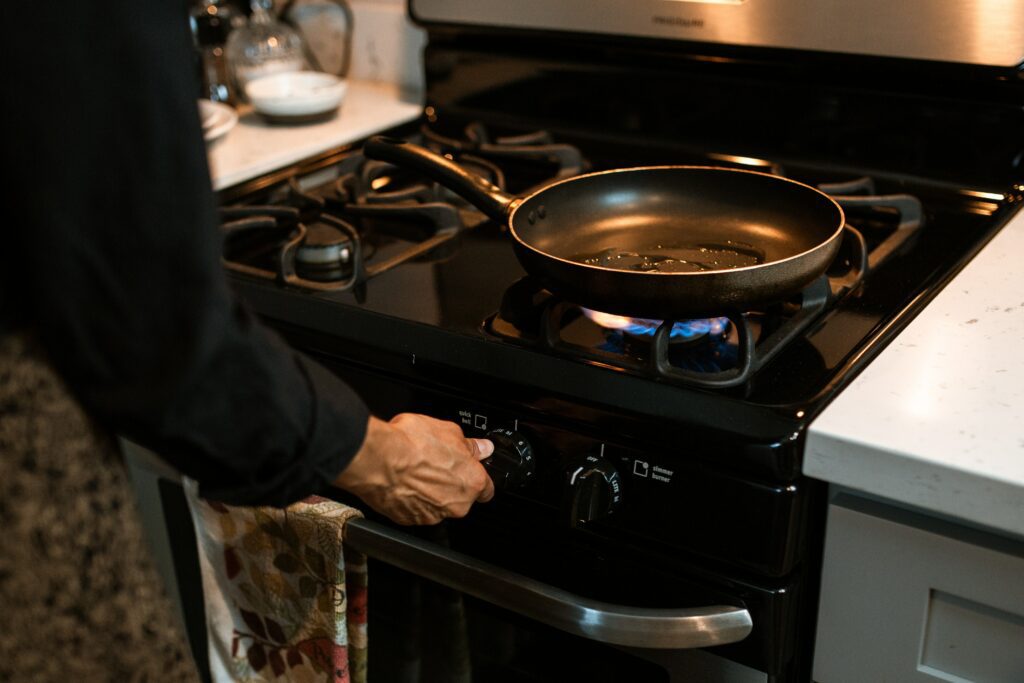 Struggling households have been menaced by energy firms forcibly trying to install prepayment gas meters.
In February The Times newspaper exposed energy firms using bailiffs to break into customers' homes and forcibly install prepayment meters for energy bills.
It found firms such as British Gas "routinely" sent debt collectors to the homes of customers, who then broke into those homes, to install pay-as-you-go energy meters.
The investigation found debt agency Arvato was using the strong-arm tactic to target vulnerable customers who were failing to keep up with their energy bills amid a massive increase in prices over the past 18 months.
Responding to the investigation, a spokesperson for energy regulator Ofgem commented: "These are extremely serious allegations from The Times. We are launching an urgent investigation into British Gas and we won't hesitate to take firm enforcement action.
"It is unacceptable for any supplier to impose forced installations on vulnerable customers struggling to pay their bills before all other options have been exhausted and without carrying out thorough checks to ensure it is safe and practicable to do so.
"We have launched a major market-wide review investigating the rapid growth in prepayment meter installations and potential breaches of licences driving it.
"We are clear that suppliers must work hard to look after their customers at this time, especially those who are vulnerable. The energy crisis is no excuse for unacceptable behaviour towards any customer, particularly those in vulnerable circumstances."
Force fitting under warrant is the practice of forcibly entering someone's home using a court order against them. Companies obtain these warrants when households owe significant amounts to energy providers.
The practice has widely replaced cutting off energy supplies completely which is seen as even more inhumane. Debt collectors use locksmiths to force entry when access is not given by household occupants. The Times investigation found debt collectors boasting about "crying" single mothers. One agent was quoted saying: "If they go in and they see an elderly lady, they'll be like, 'oh an easy job for me.' "
The Government later published data which found that 94,000 prepay energy meters were forcibly installed "under warrant" in 2022. British Gas, OVO Energy and Scottish Power were the worst offenders, accounting for around 70% of the forced installations.
Energy security secretary Grant Shapps comment that the figures "give a clear and horrifying picture of just how widespread the forced installation of prepayment meters had become, with last year seeing an average of over 7,500 force-fitted a month.
"Prepayment meters are right for some people, so I do not want to ban them outright, but I do have concerns that companies have not been treating their customers fairly, over an already difficult winter during which the government has tried to help families by paying around half the energy bill of the average household.
"After my calls for change, I'm pleased that suppliers have made their actions public and agreed to put a stop to forcing prepayment onto vulnerable customers for good – but this cannot happen again.
"I will be watching Ofgem's ongoing review closely so customers get the support they need – and those vulnerable consumers who have wrongly suffered forced installations get the justice they deserve in the form of redress."
Regulator action
The Times's investigation provoked an uproar which has led to swift Government intervention and regulatory action.
Ofgem immediately ordered all energy suppliers to suspend the practice of forced prepay meter installation. But this was set to expire on 31 March after a review and the practice has not been banned outright.
The regulator requested all energy firms review forced installations and remove the devices in cases where the meter was installed without good reason.
British Gas for its part said it would stop using third-party firms to carry out forced installations but stopped short of ending the practice completely.
As of 18 April, all energy suppliers in the UK have now signed up to a new code of practice for involuntary prepay meter installation.
What are your rights?
With a new code of practice in place, there are protections put in place that make the criteria for installation much tougher to meet. Those include:
Make at least 10 attempts to contact a customer before a PPM is installed
Carry out a site welfare visit before a PPM is installed
– Refrain from all involuntary installations for the highest risk customers including: 
Households which require a continuous supply for health reasons, including dependence on powered medical equipment
People over 85 years of age (if there is no other support in the house)
Households with residents with severe health issues including terminal illnesses or those with a medical dependency on a warm home (for example due to illness such as emphysema, chronic bronchitis, sickle cell disease)
Where there is no one within the household that has the ability to top up the meter due to physical or mental incapacity 
– Audio or body cameras worn by lead supplier representative present on all warrant installations or site welfare visits to check for vulnerabilities ahead of an involuntary installation or remote mode switch. All audio and footage will be available for audit  
– Give a £30 credit per meter (or equivalent non-disconnection period) applied on all warrant installations and remote switches as a short-term credit/measure to remove the risk of customers going off supply  
– Re-assess the case once a customer has repaid debts owed. Suppliers must contact the customer to offer assessment of whether a PPM remains the most suitable and preferred payment method of choice for consumers; if any PPM customer is clear of debt and wishes to move off PPM (understanding any changes in the tariff they will pay), the supplier must agree where the customer passes any required credit checks.
Ultimately of course this does not ban the practice completely nor does it mean households won't fall foul of the rules, but it should theoretically make it harder for energy firms to act against them.
What other options do I have?
Energy prices have been leading the charge of higher inflation in the past 18 months. This has meant what used to be a fairly open market for switching provider has essentially come to a standstill.
But if you're unhappy with your energy provider it is still possible to switch away. However it is essential to ensure you don't leave owing money or with any significant bill deficit (particularly likely after winter).
If you're struggling to make payments then it is important to be proactive and talk to the provider about how much you pay each month and whether they might be able to lower your regular direct debits or other bills.
The hope now is that energy bills should start to fall over the coming months. But they will remain higher than historic levels for the foreseeable future.
Most important then is making sure you are able to pay sustainably, reduce your usage where possible and seek help if you need it, either through Government information and aid or speak to organisations such as Citizens Advice to help you better manage your finances.
What British Gas and Arvato say
Spokespeople for the firms told The Times at the time:
British Gas: "Protecting vulnerable customers is a priority. The information The Times has shared with us is deeply concerning and we're taking these allegations seriously."
Chris O'Shea, chief executive of Centrica (owner of British Gas), told BBC Radio 4 the findings in the investigations were "completely unacceptable…There is nothing I can say that can express the horror I had when I heard this."
Arvato Financial Solutions said it "acts compliantly at all times in accordance with the regulatory requirements" and the findings did not represent the company's views or its official guidance on how to interact with customers.
A spokesperson added: "If there has been any verbal or any other type of misconduct by individual employees, we deeply regret it." 
Photo Credits: Pexels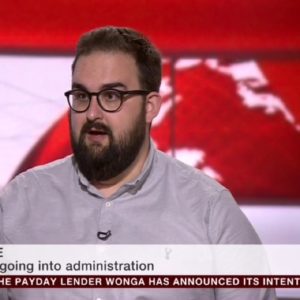 Editor
Edmund Greaves is editor of Mouthy Money. Formerly deputy editor of Moneywise magazine, he has worked in journalism for over a decade in politics, travel and now money.