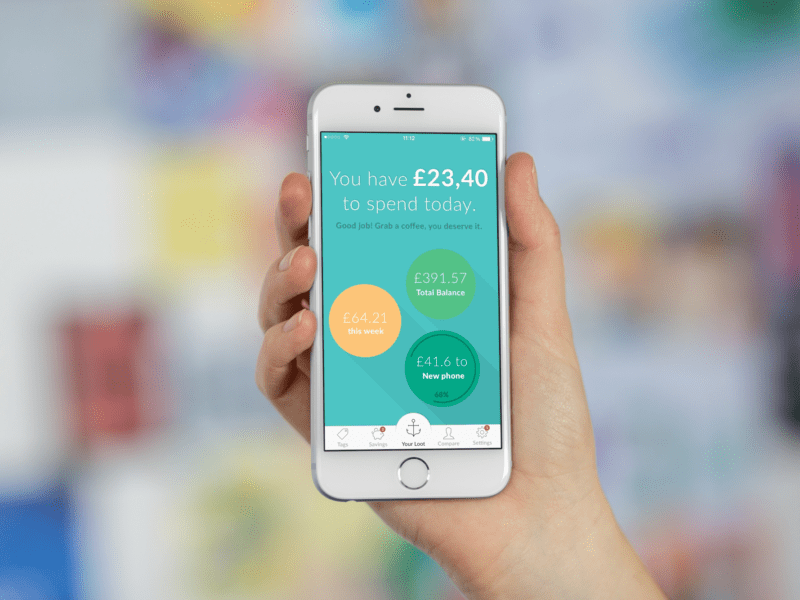 Let's face it, whatever service we're using, these days we want it fast, easy and convenient.
We're no different when managing our money and, 'appily', several zippy finance apps for young people are about to launch onto the market.
Let's take a look at a few.
Money Box (for saving)
Due to launch in June 2016, this app cleverly combines the concept of the traditional piggy bank with the convenience of a debit card. It allows you to round up any purchases and put the remaining money directly into a savings account. In other words, if you buy a chocolate bar for 79p, you'll have the option to automatically save 21p. And Money Box will even save the money for you in an ISA.
While this app won't solve the pensions crisis on its own, these small savings will add up – and it gets young people into the habit of saving as well as making them aware of how much they might fritter away in the course of a day.  Could be a game changer in getting Generation Y actively saving.
Verdict: 9/10
Dabbl (for investing)
The concept is simple: find a product you like, take a picture of it, and clever algorithms allow you to invest in the company behind it. For instance, you might be drinking a can of Heineken one minute and own shares in it the next. It's cheap too, with charges of just 1% on transactions over £1.
But how will this app, which is due to come out late this summer, change the financial landscape for young adults?
I'm sure the founders would agree that these investments should only form part of any portfolio. After all, diversification is the name of the game. At its most basic level, it's a bit of fun, but it could genuinely get people engaged in investing in an easy, yet entertaining, way. Plus, in terms of making investing less 'elite' and more accessible, it's in a league of its own. I'd be very surprised if there weren't copycats in the near future.
Verdict: 8/10
Payfriendz (for paying)
This Snapchat-style payments app allows you to send or request money from friends quickly and easily, whether it's splitting taxi fares, paying IOUs or settling up after dinner. It's a similar concept to apps like Barclays Pingit (which lets you make and receive payments), but it is open to everyone, focusing on the younger, smartphone generation. All you need to do is set up an account or invite your friends to, which takes just a few steps, and you are ready to go.
The convenience factor of being able to pay on the go is a huge plus. It also makes money more relevant for young people. The mix of social media type functionality and basic finance is a key selling point for this app.
Availability: it's already out on Apple and Google devices!
Verdict: 7/10
Loot (for spending)
If you're a student, this is the app for you. Loot automatically tags and tracks all your spending via a free pre-paid Visa debit card, so you can examine areas where you are overspending.
This automated tracking puts it a step ahead of many apps, which currently make you fill in spending information manually. This should make it more likely that users stick with it and have an accurate breakdown of where they have been spending – or over-spending. One thing to bear in mind: the app currently charges 75p for ATM withdrawals and 20p for balance enquiries, so you might want to steer clear of using these services. Card and transfer are free, however.
Cost: Free
Available: Android
Verdict: 8/10