Writing this blog is definitely doing my finances a favour.  As I sat by the window, pondering the conditions that govern the finances of the average punter, my eye came to rest on my battered old Xsara Picasso, lurking out the back.  It's definitely been the most resilient car I've owned (touch wood), but there's a variety of ways to approach car ownership, all with their own financial advantages and pitfalls.  Problem is, like many of us, I know nothing about cars.  I've been fortunate enough to land on a good garage, though – Whitecroft Garage in Bolton has been providing a consistently excellent service for my Xsara for a couple of years now.   I got on the blower and mithered Glenn at Whitecroft with a few questions, to which he was kind enough to respond.
 What age of car do you think offers the best value for money? 
It's not as simple as that. Many factors govern the price of a secondhand car, such as mileage, condition and service history.
 Do you think electric cars offer better value for money?
I think electric cars will start to become more popular in the future. At the minute the cost of the car outweighs the benefits in my opinion but as battery technology gets better and the distance you can travel in them increases I think we will see a massive increase in the sales of electric cars.
What things should a car buyer look out for in a secondhand car?
One of the most important things to check out is the service history – make sure the car has been well serviced at regular intervals and main dealer history doesn't mean it has been serviced better than if an independent garage has done it. In fact in my opinion independents do a more thorough job. It is also important to HPI check [run a background check on its history] any vehicle to ensure it has not been an insurance write-off or have any outstanding finance attached to it.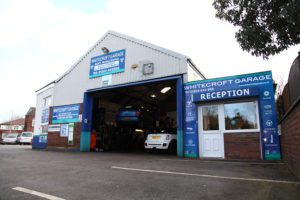 What things can a car owner do to save money, and prolong the life of their car? 
Again regular servicing although it has a cost attached to it helps prolong the life of a car. Things are picked up during a service that can prevent any future faults costing more money – for example if brakes are required on a service, its more likely to just need brake pads whereas if a customer has the brakes checked because of a noise, most of the time discs need to be replaced as well.
Are there any small repairs that you would recommend people learn how to do?
Regular checking of the oil and water and tyre pressures is an important maintenance measure to carry out. Other than that, cars are getting so complex, it is best left to an expert.