Furlough life part 4: How has the solicitor we spoke to got on?
In October 2020 Mouthy Money spoke to three young professionals about their experiences of furlough.
Now, we're revisiting their stories and seeing how they're getting along as we come out of the coronavirus crisis.
First up is the solicitor* who was given a break from the law, but is now back working.
You can read our first piece with them here.
How has the communication with your employer been over the past eight months since we last spoke?
Communication has been good but really any changes we would need to be aware of will be a result of updated government guidance. Any updates we need to know in terms of going back to the office or any working restrictions will be because of this.
We are still not encouraged to go back into the office and only a few key staff are there. We have a booking system for the desks at the office but there is no pressure to go in and I have not been into the office since we started working from home. Which is really surprising compared to where we were before lockdown.
Law still deals with a lot of physical items that need to be posted for signatures but not nearly as much as we used to. The firm was forced to embrace accepting a lot of digital copies of material rather than relying on physical signatures on a document.
The firm has also been doing a lot of well-being sessions and work shops which has been encouraging. These focus on coping with lockdown and isolation, how to manage the transition to being in an office environment and after a year of being indoors how to re-engage with the world.
We have regular catch-up meetings, both departmental and firm wide, which is important to remind everyone that there is a human being behind the email address.
Have you had any new doubts about job security or your financial situation?
In the beginning, I was furloughed simply because companies stopped needing to use legal firms as they figured out their working from home situation and what the impact of the pandemic will be.
As the pandemic progressed, it was clear to us and our clients that lockdown would be lasting a long time so this was something they were going to have to get over.
Unlike the 2008 financial crisis, there was no economic reason for the crash so people still have money and wanted to do business. Transactions soon picked up after this and that's when I was taken off furlough.
There had been no real sense that the business was in any danger of going under or that my job was seriously threatened.
This hasn't been a stellar year for most businesses' finances but nowhere near what many, including my own, had predicted. This is where furlough and voluntary pay cuts really helped save jobs and companies.
I knew many people who were willing to look for news jobs and move firms which is something you just would do if you thought the sector as a whole was about to start cutting jobs.
How does the future look for your industry and organisation?
The biggest change coming to my industry is, unsurprisingly, resolving the issue of office space.
Firms have very expensive offices in prime areas of the City of London as, like estate agents on a highstreet, they want to congregate in the same area. This is partly due to the reputation of being a 'City law firm' i.e. a big player with the best expertise.
Working from home over lockdown has shown how little this office space actually means in terms of running the busines.
Another reason is to be close to the majority of businesses you would be dealing with as a large UK firm.
There is a wider realisation not just applicable to law that video calls saves a huge amount of time for everyone involved and bringing back commuting time for every meeting seems unlikely. In a profession where you bill by the hour, time really is money.
The amount of money that must have been spent to update the notoriously underfunded and out of date IT systems law firms have must have been huge.
No doubt we will all want to get our money's worth from the efficiency that this brings so we aren't going to be throwing away our new digital abilities after the pandemic is over.
From what I have seen and who I have spoken to it is likely that the industry overall will end up having smaller offices to accommodate a lot less staff in one space and may even decide to move away from the more expensive areas of London.
If you too have been furloughed or subject to any other government schemes to protect your income or job against the coronavirus crisis, get in touch! Please email editors@mouthymoney.co.uk because we'd like to hear and possible share your story too.
*We have decided to protect the anonymity of our contributors to this series out of respect for the difficult nature of their situations.
Photo by Andrea Piacquadio from Pexels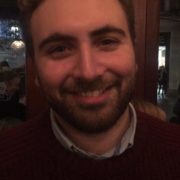 Neil is a communications consultant based in London and has strategically invested most of his savings into wine, gin and whisky. He plays squash, the trumpet and at being a film buff.