How to start comping and win big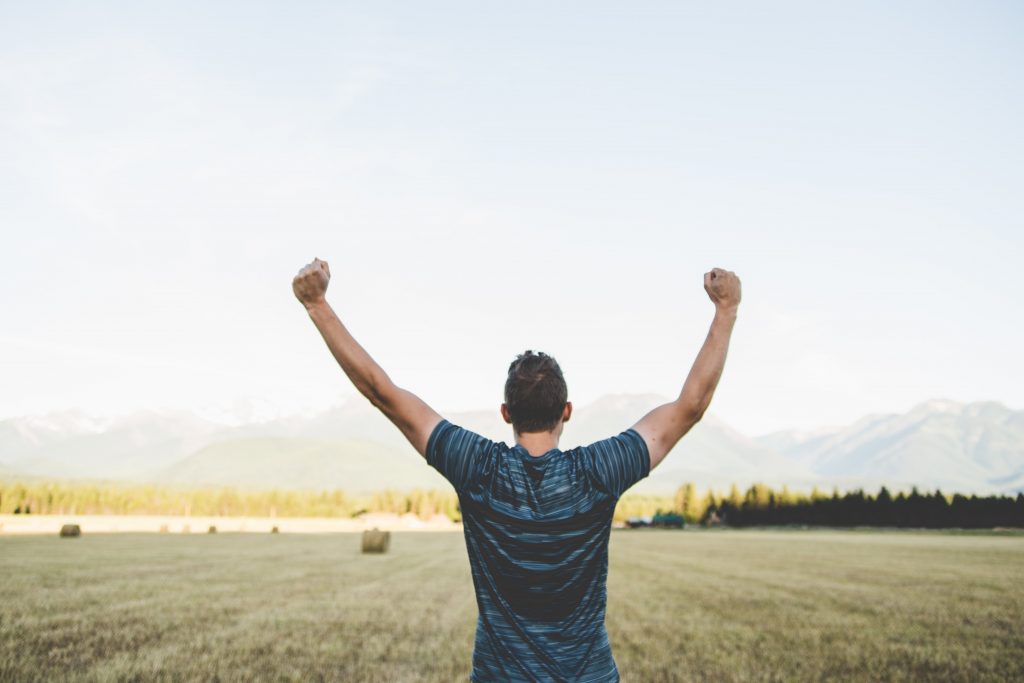 Are you looking for a fun and potentially profitable hobby? If your options for side hustles are limited, maybe entering competitions, or comping, is a good option.
It is something you can do from home and all you need is a smartphone or computer. Here's a beginner's guide to start comping.
There are many serious compers who win big prizes on a regular basis. In fact, an old colleague of mine, Martin Saiz, was winning a holiday almost every year at the height of his comping efforts.
His last big win was 10 nights in the Philippines, which he gave to his daughter for her honeymoon. He has also had trips to Moscow, Italy, Switzerland, France, Ireland and in the UK. One particularly exciting win was a €9000 weekend on a giant yacht in Ibiza, where his name was picked out live on Facebook.
Di Coke, also known as Super Lucky Di, says that she has won an average of £12,000 a year in prizes since she took up comping in 1997.
Put in regular effort
If you want to be successful as a comper you need to put in regular effort, rather than just entering the occasional competition you come across. Set yourself a specific amount of time to enter competitions.
Martin spends around 60-90 minutes each evening after work, but you could allot your morning bus or train ride to start comping, use your lunch break, or get up half an hour early and to enter whilst you drink your morning coffee. 
If you systematically enter as many competitions as you can as often as possible, you are much more likely to win regular prizes than someone who just goes in for the odd comp.
Before you begin, Di suggests that you set up a special email address, as entering competitions definitely means more spam. Don't forget to check your inbox daily in case you have won, including your junk mail box.
How to find competitions
Fortunately, these days it is easy to find competitions. There are reputable comping sites that have hundreds of opportunities every day, as well as competition forums where members share competitions and draws they have come across.
Here are some of the best places:
Social media platforms can be a good source of competitions, especially Twitter, Facebook and Instagram. Search for the hashtags #win #competition #competitiontime, etc.  Radio shows and their websites also feature regular competitions, such as Heart, as do magazines like Marie Claire and Prima.
Super Lucky Di has a great list of places to find competitions here.
Beware of scams and read the Ts&Cs
Super Lucky Di says that it is best to stick to competitions run by brands that you trust. She says to beware of competitions or draws that require you to hand over too much personal information. Some unscrupulous sites will sell this on and you are likely to be bombarded with spam emails and phone calls.
The Money Saving Expert forum has a thread where scam competitions are posted. They warn against competitions that say you are a winner but demand money for admin fees, etc.
If you win a genuine competition you will never be asked to pay to get your prize.
Make the best use of your time
It is easy to get swept up when you start comping, meaning that you enter everything in sight. However, to make best use of your time, it makes sense to only enter competitions with prizes you actually want to win. It is pointless taking the time and effort to win something you will have no use for.
Having said that, Martin tells me he used to enter everything, and once won a breast pump! (His kids were grown up at this point…)
Read the rules and follow the instructions, including the terms and conditions, and any time limits on the prize. It would be disappointing to win tickets to an event for a day you aren't available.
Martin also suggests using autofill whenever you can, as it is a real time saver.
Find low entry competitions
Martin recommends entering competitions with tie-breakers, such as completing a sentence, writing a rhyme or a slogan, as you are statistically more likely to win.
People assume they won't come up with anything funny or clever enough so don't bother and entry numbers are lower. He advises that you keep tie-breakers short and to the point, as the judges will need to read through many entries and you want yours to stand out. 
The odds of winning any competition where extra effort is required are better than easy entry comps and draws. Many people can't be bothered.
Increasingly, competitions run on social media channels request that you submit a photo along with your entry, and the odds can be better on those.
Competitions that are run locally, in newspapers, shopping centres, on local radio and in newsletters can give you good odds of winning, since there will be fewer entries than for national comps.
However, sometimes the same competition is run across all of the newspapers and radio stations within a group, so your chances won't be as high.
Consider purchase-necessary comps
Di Coke recommends that you consider purchase-necessary competitions as well as free-to-enter ones. She says, "Over 25 years I've won thousands of pounds of prizes in purchase comps, including a car and several holidays – the biggest being my 2021 win of £15,000 plus £10,000 of shares in Brewdog!
"In 2022 my biggest purchase necessary wins included an LG tech bundle worth over £2,500, a £500 Easyjet voucher with Walkers – £1,000 from a Lu biscuits standard rate text entry prize draw at the Co-op, and a £100 voucher with Glade Candles at Wilko."
Di recommends that you take a photo of your receipt alongside the product in case you lose it. You may need it to validate your win.
Text competitions with an entry fee often have a low number of entries, so if you really want the prize it is worth entering.
Stay motivated
Obviously the biggest way to keep motivated with your comping hobby is to win regularly! If you keep a list of the prizes you have received you can see if your efforts have been worthwhile.
It's also fun to join comping groups and forums for hints and tips, to make friends and to see what others have won. Di Coke's Facebook group is Lucky Learners.
Are you start comping this year? Or have you already had some good wins?
Photo by Japheth Mast on Unsplash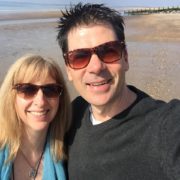 Mouthy Blogger
Shoestring Jane is a full-time self-employed mum of three daughters. Her frugal partner in crime is handyman extraordinaire, Mr Shoestring. They are constantly on the look out for ways to save and make extra money. Read more on her blog, Shoestring Cottage.