Six of the best money films and documentaries you can watch right now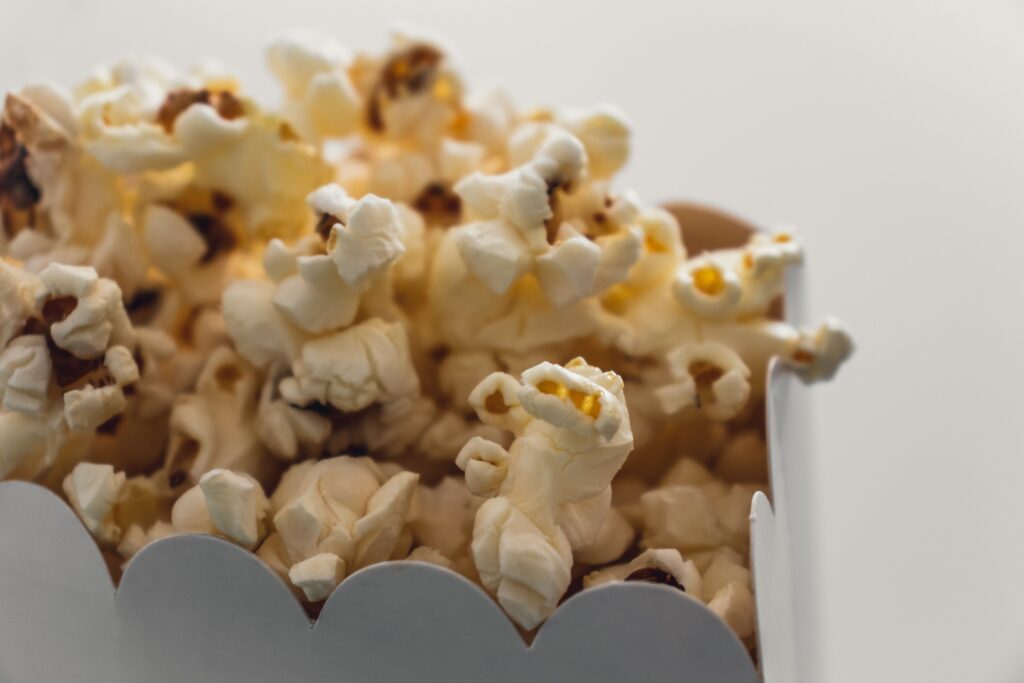 Want to learn a bit more about money and finance? Here are some films and documentaries to help improve your knowledge.
While you might not sit down at the end of the day and think: "I'm craving a film on economics tonight," learning more about how the world of money and finance works need not be as dull as reading Wikipedia pages or a textbook.
We've pulled together some top films and documentaries you can watch right now to learn a bit more about how the world of money works. Here there are, and where to watch them (in the UK).
1. MADOFF: The Monster of Wall Street (2023)
Labelled a "financial serial killer," Bernie Madoff has become one of the most notorious Wall Street fraudsters in living memory.
Madoff: The Monster of Wall Street follows the rise and fall of the financier and creator of one of the biggest documented Ponzi schemes in history.
Combining expert interviews with recreations and original Madoff depositions, the series explores how he was able to defraud investors while going undetected for years, despite competitor and media attempts to investigate his suspicious returns.
Madoff was ignored by the US Securities and Exchange Commission (SEC) for years, until his scheme was finally exposed during the 2008 financial crisis.
This series makes it easy for anyone without a proper financial education to understand the complicated schemes which made it possible for Madoff to defraud so many investors, while also being a cautionary tale about greed.
Where to watch: Netflix
2. Dirty Money (2018)
Dirty Money tells all about corporate corruption and securities fraud, with each episode showing the personal and global implications of payday loans and of the corruption of the automobile industry, banks and Big Pharma, and the effect these have on regular people.
The first season opens with an episode on Dieselgate, revealing how back in 2015 Volkswagen passed off millions of its cars as clean diesel vehicles. Further episodes explore other topics such one of the biggest thefts in Canadian history – the Great Canadian Maple Syrup Heist – when, between 2011 and 2012, $18.7 million of syrup went missing from a FPAQ facility, revealing a suspected insider job.
Dirty Money also covers the several real estate lawsuits filed against Donald Trump and the lies behind his business career, and it ends with an episode on Point Comfort Formosa plastics plant and its waste violations, which threatened the lives of a community and led to the largest citizen-led settlement of a Clean Water Act suit in history.
Where to watch: Netflix
3. The Big Short (2015)
The Big Short is based on real events, following four people who won big by predicting the 2008 financial crisis and betting against the housing market.
Three different stories overlap and connect: hedge fund manager Michael Burry, foreseeing the collapse of the US housing market, creates a credit default swap market.
Jared Vennett (based on Greg Lippmann), the narrator of the film and executive in charge of global asset-backed securities trading at Deutsche Bank, decides to enter the market, earning from selling the swaps to firms who will profit when the underlying bonds fail.
Soon after Mark Baum, another hedge fund manager at FrontPoint Partners is pushed to buy swaps from Vennett. Meanwhile, two investors, Charlie Geller and Jamie Shipley, find out about Vennett's bet and choose to invest in swaps. All they need now is for the banks to fail.
The characters here often directly address the audience, revealing their hidden intentions and background stories, and breaking down economics concepts.
Where to watch: Amazon Prime Video
4. 97% Owned (2012)
We work for it, we live with it, we deal with money every day, but do we know where it comes from and who gets to decide how it works? 97% Owned answers these questions in 60 minutes of interviews with experts.
The sources of money, how it's used and where it goes are what moulds a society and what causes crises.
This documentary reveals how the privatised and a debt-based monetary system gives banks the power to shape the economy however they want and how this impacts the lives of ordinary people.
Where does money actually belong? The film posits that democratising the money supply would be the answer to financial crises.
Where to watch: Netflix
5. The Ascent of Money (2008)
Although on the older side now, considering all that has happened since it was made, The Ascent of Money gives fantastic insights into the financial history of the world.
Featuring interviews with economists and financiers, historian Niall Ferguson tells the story of economics – from the futures contracts of Babylon through to Shylock's pound of flesh – to end with the globalisation of Western economy and the 2008 financial crisis, explaining how credit networks are at the base of civilization.
The documentary is available online in two versions, one split into 6 episodes and the other reorganised into a four-hour version with the title "The Ascent of Money: The Financial History of the World".
If you prefer, you can also read the book version written by Ferguson himself.
Where to watch: BBC Active – PBS Online (US) – 4Od (UK) – YouTube
Streaming: The Ascent of Money (2009) | Watch Free Documentaries Online (watchdocumentaries.com) –
Watch The Ascent of Money Streaming Online – Yidio
6. Freakonomics (2010)
If you're interested in yet another documentary about the inner workings of economics, then you'll find the Freakonomics movie, based on a book by Steven Levitt and Stephen Dubner, suits your needs.
This film, narrated by Levitt himself and including interviews with experts and ordinary people, proves how economics can be applied to everyday situations.
It covers a range topics including sumo wrestlers rigging matches, students "bribed" into getting good grades, nominative determinism and the correlation between the legalisation of abortion and the decrease in crime rates.
Freakonomics does a great job at connecting apparently random data to show why people behave a certain way, revealing, at the same time, what it is that drives our economy and our own financial decisions.
Where to watch: Amazon Prime Video
Photo by Christian Wiediger on Unsplash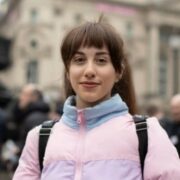 Prudenza is a recent MA Writing for Stage and Broadcast Media graduate, planning to become a screenwriter and journalist, with a passion for music blogging. In the last few months she's also discovered a new writing interest: finance. Besides words, she loves nature walks, music in all its forms from noise to sound, and YouTube.