So, Southern Rail basically stopped running trains today – and Twitter went mental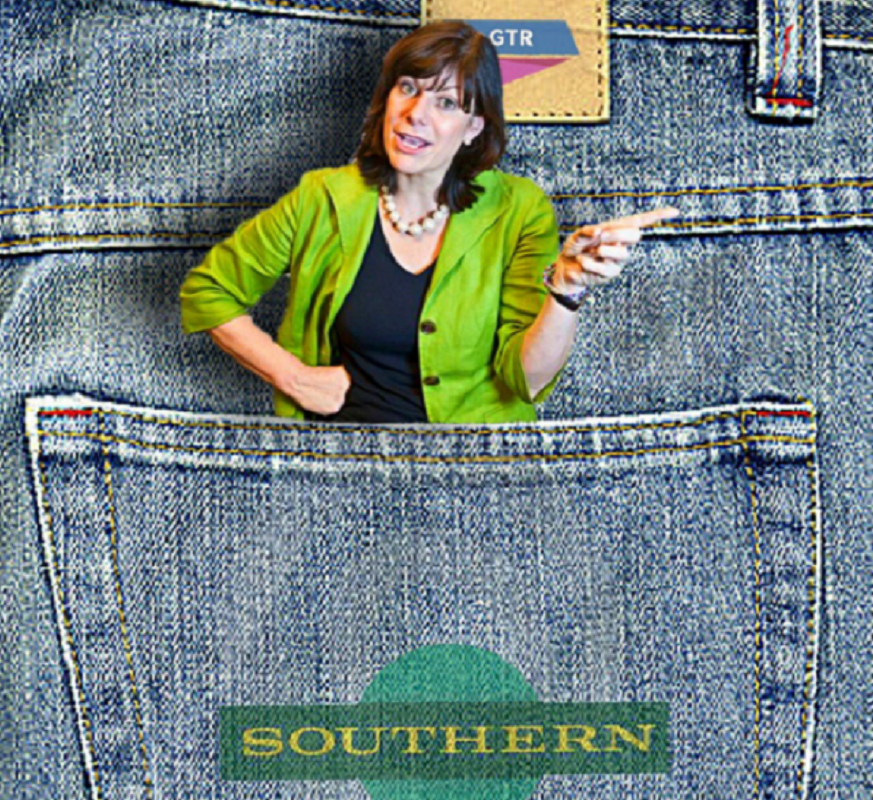 If you asked me to name one thing that I hate and one thing I love, my answers would be connected.
My hated item would, of course, be Southern Rail and all her evil minions. People who know me know I want that company dead. Southern today enacted a violent cull of its services, axing 341 trains a day. The idea is that if you run fewer trains, fewer will be late and you will pay less in fines.
Obviously chaos ensued. This is set to continue for at least a month.
And the thing I love? Has to be the humorous, cynical and downright apoplectic responses to the Southern's criminal incompetence on Twitter.
We read the best and collected them here so you don't have to.
1. If you're going to piss someone off, might be an idea to make sure they don't have a radio show…or a newspaper column…or a TV show. Oops.
On rush hour @SouthernRailUK train.its almost 20 minutes late. Not a word of apology or explanation. They're a disgrace

— Andrew Pierce (@toryboypierce) July 11, 2016
2. Because, well, this will happen. Obviously.
Southern Rail are crap! Is Andy Murray Britain's greatest of all time?

Listen: https://t.co/tyazymJsh5

GAUNTY IS BACK! #freespeech

— Jon gaunt (@jongaunt) July 11, 2016
3. It was all depressingly predictable from the start.
Southern Rail: remove 341 daily train services to stop disruption and congestion
Day 1: delays due to disruption and congestion

— Lay Jeno (@travisward95) July 11, 2016
4. The anger spread like runny marshmallow from the South coast into the capital.
Someone's had enough of @SouthernRailUK delays! #southernfail pic.twitter.com/4jgffJ95cw

— Roy Shepherd (@OOH_Roy) July 11, 2016
5. Here's one tweet that won't have caused much mirth. Enter the Government's most useless minister.
What is the government doing about #Southern rail? Watch the full interview with rail minister Claire Perry.https://t.co/2TyA3OCxWO

— BBC Radio 4 Today (@BBCr4today) July 11, 2016
6. We're not buying it, Claire!
@claire4devizes on #southernfail "the people…running the day to day services are among the best in the industry" pic.twitter.com/q2X1UbrVGO

— Alex Snelling (@lex_snelling) July 11, 2016
7. And, now, let's sit back and observe some of that fantastic British disgust…
#SouthernRail ends 'cancellations' by removing trains from timetable. Meanwhile, Doctors cure food poisoning by stitching lips together.

— HaveIGotNewsForYou (@haveigotnews) July 4, 2016
Breaking news: @SouthernRailUK call on Larry Grayson to settle the current staff dispute over who closes the train doors. #shutthatdoor

— Chris Elston (@elstonsbeerblog) July 11, 2016
To 'remove uncertainty' Southern Rail cut 341 daily trains. Shame they couldn't do the fashionable thing and quit themselves! #southernfail

— Gary Marlowe (@gmarlowe) July 11, 2016
today's news: "Hundreds of Southern rail services have been axed under an amended timetable prompted by months of disruption."

— Georgina Bensley (@HanakoGames) July 11, 2016
@SouthernRailUK what about the hours of life you are stealing from me through induced stress and anger, can I claim those back?

— I Hate Trains (@FuckSouthern357) July 11, 2016
@SouthernRailUK you jokers

— Arran Stone (@4rran5tone) July 11, 2016
And, finally, for those who have been as badly ****ed over by Southern Rail as me, you might want to get involved in this.
Tonight's passenger protest against #Southern rail starts at 5.30pm at London Victoria Station

— BBC South East (@bbcsoutheast) July 11, 2016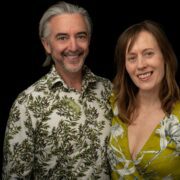 Mouthy Blogger
Ex journo turned media agency founder and now managing director of MDTea. As likely to be found ranting about trains or his misspent youth as doing anything useful.