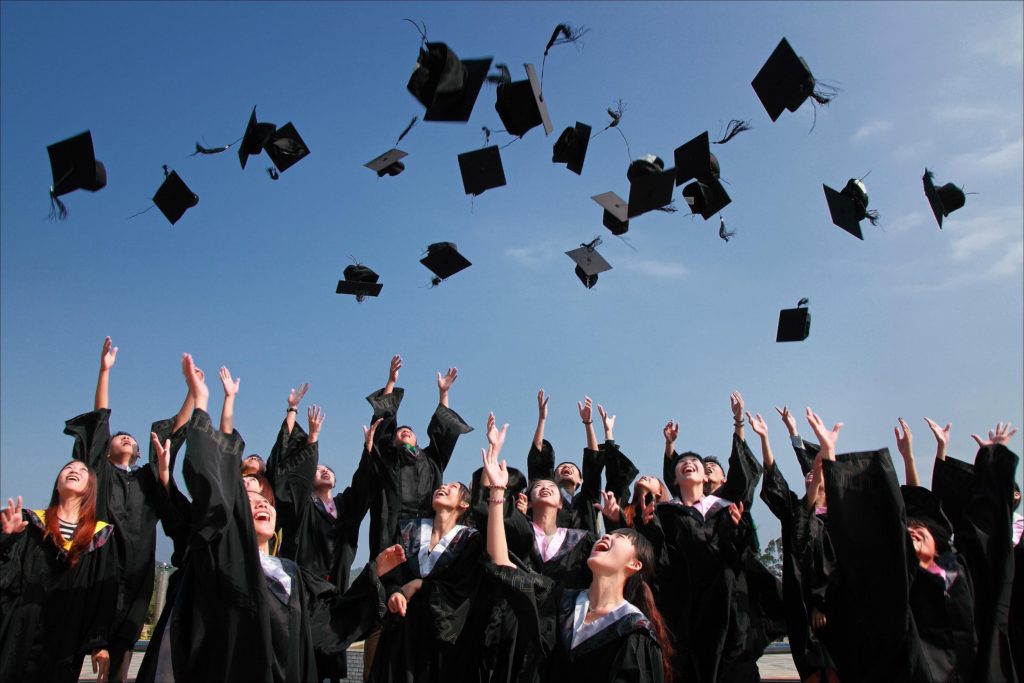 Lower inflation means the rate of interest on some student loans will be lower from September.
Each year the government sets the interest rates on student loans for those who have graduated after 2012 in England and Wales by the RPI measure of inflation plus 3%.
This currently sits at 5.6%, but thanks to lower RPI in March this year the rate that students will have to pay is set to drop from September to 4.5%.
This is, at the time of writing, unconfirmed by the government but likely to go ahead.
Students who completed their courses up to 2012 generally pay a different lower rate.
How much you pay back on a monthly basis however is not dependent on the rate of interest on the loan. You will always pay back 9% of your monthly salary, if you earn above the threshold of £25,000.
Student loan debt doesn't function like normal debt either, as it expires after a set period. Plan 1 loans expire when you turn 65, if youb graduated before 2006 – or after 25 years if you graduated later.
Plan 2 and Plan 4 loans expire after 30 years. This means the amount of debt you have is not hugely relevant as either way it will be written off if you haven't finished paying it back.
While mortgage lenders will consider the fact you have to pay back student loan debts they won't factor it in to your overall financial health unlike other debt products such as loans or credit cards.
Find out more about repayment on the government website.
Debt 'breathing space' scheme set to launch
The government is set to launch its debt breathing space scheme for anyone in financial difficulty from debt.
The scheme starts on 4 May for anyone in problem debt who thinks they need time to recover and stop repayments for a short period of time.
Any in need of debt relief can now ask for it on the following products:
Credit cards
Mortgage or rent arrears
Overdrafts
Pay day loans
Personal loans
Store cards
Utility bill arrears
People can apply for two months 'breathing room' in which time they won't have to repay debts, nor will any interest accrue on those debts.
The government has also introduce mental health debt respite which can be arranged for unlimited amounts of time depending on the individuals mental health circumstances.
To apply for the debt respite scheme you'll need to contact a debt advice charity such as StepChange or National Debtline who can help you get started.
Catalytic converter theft surges
Car owners report a 44% increase in the theft of catalytic converters according to insurer Admiral.
The surge in thefts comes down to valuable precious metals found in catalytic converters in cars. Admiral says hybrid vehicles tend to be more tagerted as they often have more precious metals inside and have less corroded converters.
The most commonly-targeted cars include the Honda Jazz, Toyota Prius, Toyota Auris and Lexus RX.
Claims for such a theft typically run to a cost of £1,500, leaving the victim without their no-claims bonus. In some cases damage is so extensive the car can be written off.
Admiral is warning car owners if they don't have a garage to park their cars next to a wall, and avoid parking with two wheels on a kerb as this makes it easier for thieves to reach the converter.
In some cases owners can also have special locks applied to their converters. This is possible for older vehicles with up-to-date security measures.
Hear Mouthy Money co-editor Edmund Greaves discuss all these stories with James Max on talkRADIO: