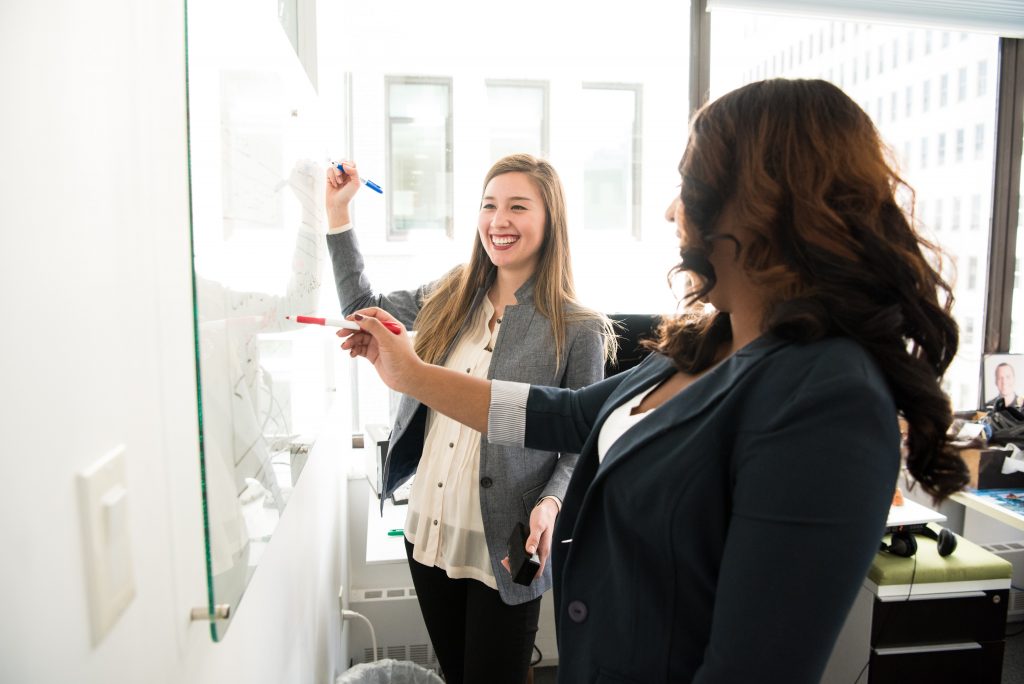 Mouthy reporter Dana Raer meets financial influencer Tori Dunlap, founder of Her First 100k, and finds out how she turned her idea into a multimillion-dollar business, financial feminism and access for women to the world of money.
Not many young adults in their 20s have a grasp on their purpose in life, but from my first conversation with Tori Dunlap, I realised that she does.
"I was put on this earth to fight for women's financial rights," she says confidently after introducing herself, her money and career coaching business.
Tori is an American 'finfluencer' – financial influencer – who has shared her journey on social media of saving and investing $100,000 by the age of 25.
Her media platform, Her First 100k, has taken the world by storm and gathered a following of millions, all while she turned it into a multimillion-dollar business.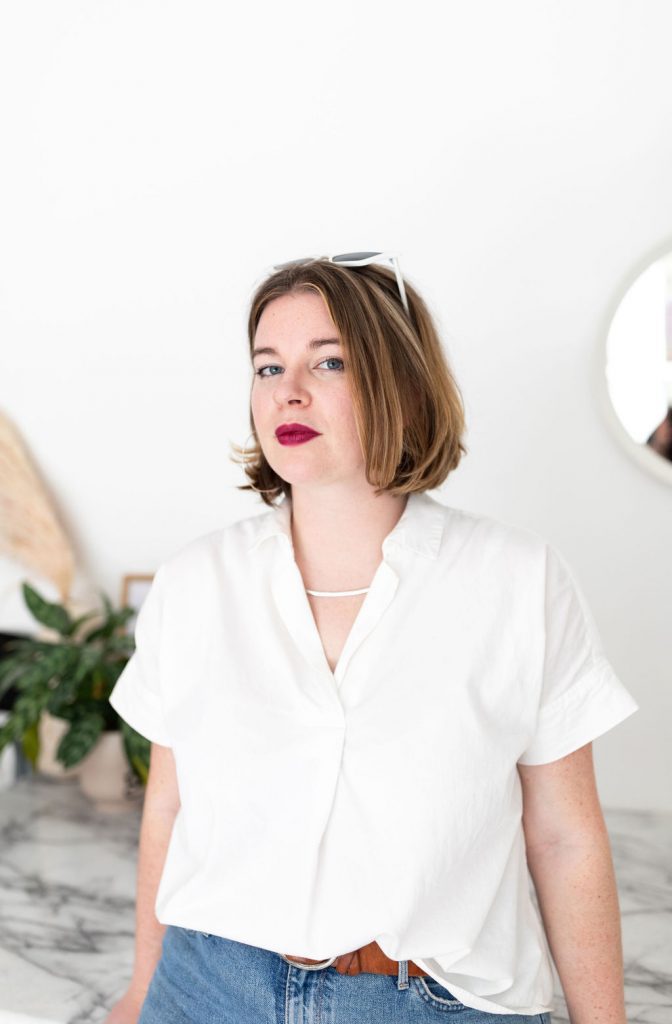 Her mission is simple. To inspire women to build their wealth, ask for a pay rise, negotiate, invest, and fight the patriarchy, and all the unjust systems we all exist within.
Now at 26, she has enough money to retire. But her journey does not stop here – she continues to fight for women's financial rights.
Turning her side hustle into a career
After growing up with parents who were committed to having a degree of financial stability, Tori developed a great sense of financial awareness.
Her father had a 9-5 job, worked for the healthcare he needed, or the right 401k match – a US savings account that allows employees to contribute a portion of their wages to individual accounts (similar to a pension in the UK) – all stable choices in order to take care of his career, thus family.
But when Tori realised her corporate, 9-5 job at a marketing company wasn't right for her, she also understood her decision to quit was riskier than anything she's ever done before.
She followed her gut feeling, though, and quit in 2019 when her side hustle project started doing well.
She says: "Honestly, the universe kind of made me quit. When I was on the precipice of quitting, it literally came down to an issue with my corporate job and certain leadership at the corporate job not liking how successful my business was.
"I saw the decision to quit as a massive risk. When really it honestly wasn't that risky. I had hit my 100k already. Part of the Her First 100k origin story was my journey into my first 100k.
"I was 25 years old, I had a business that was already making me money, and I had momentum. But this felt scary and risky because I grew up picking the stable choices in life. And even though this wasn't all that risky, it felt like the riskiest decision for me."
Her First 100k is now a multimillion-dollar business, inspiring women to take the risk and ask for a raise, more benefits, or even quit to focus on passion projects.
"Now I'll never have to get another corporate job again, which is the coolest feeling," she says. "I would have made that risky decision 100 times over, it was 100% the right decision for me."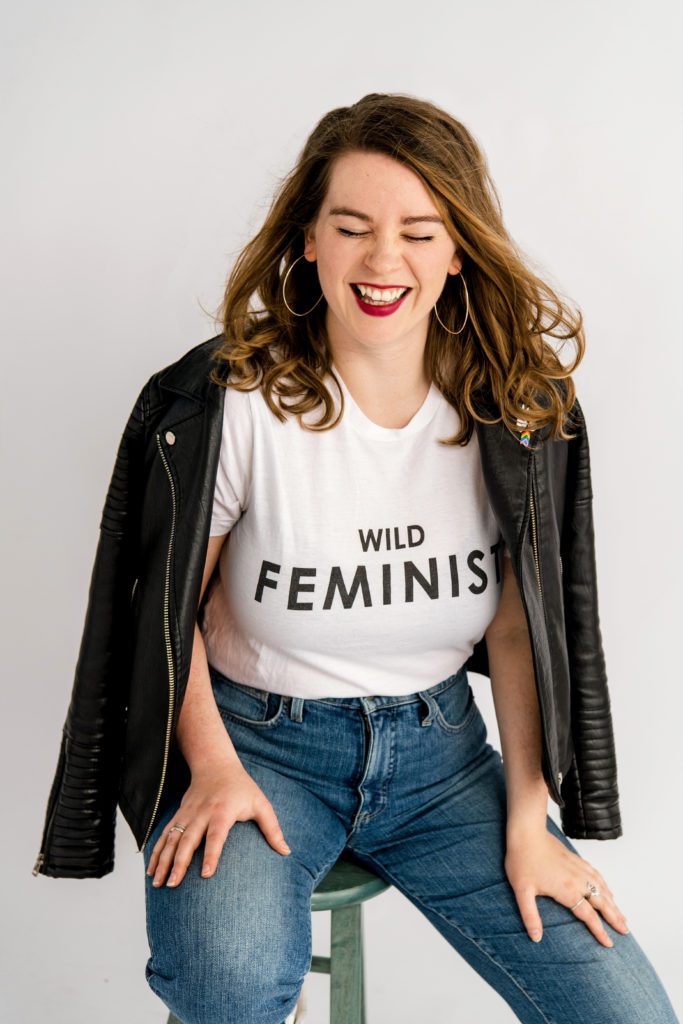 What is financial feminism?
Financial feminism is the desire for financial equality for women. The movement is everywhere.
From TikTok to Instagram and other digital platforms, the internet is filled with stories about women building their wealth, getting that dream job and asking for pay rises.
Despite this, the investing and pay gaps between men and women persist.
Women are paid still less than men, with the average gender pay gap for all workers, both full- and part-time at 15.4% in the UK in 2021, according to the Office for National Statistics (ONS).
A gender pension gap also appears when women are between the ages 25 and 34 – around the time those who become mothers typically have their first child (age 29), data published this week by interactive investor suggests.
'The financial world is still inaccessible to women'
Women are more likely to worry about finances, and their future, and less likely to consider themselves financially knowledgeable or take responsibility for household decisions, according to research from HSBC.
Tori's work is focused on shifting this attitude and give confidence to women to build their wealth, even if "the financial world is still inaccessible to women."
She gives a practical example: "In New York, if you go to the Financial District and the New York Stock Exchange, there is a bull sculpture. That's the symbol of the stock market doing well," she says.
"It is now a 'tradition' that people, generally tourists, will come up and touch the bull's private parts for financial prosperity. And if that's not some patriarchal bullshit, I don't know what is.
"So, of course, women don't feel comfortable in these spaces, because not only are they not built for us, but they also actively look to remove women.
"There's even this narrative around talking about money as a taboo, or seeing it as difficult, which is not. Finance is not difficult to understand, but we're made to think that way."
Regardless of your gender, Tori says that everyone who has equality as a priority should be a financial feminist.
"I think being a financial feminist means showing up for yourself and bettering your own money," she says, "and then using those tools, using that stability using that money to be able to change the world around you."
Even if she can retire, she chooses to continue her work and to carve out space around the financial industry specifically to hopefully make changes happen.
Photo by Christina Morillo