Year of the side hustle: seven ways to earn money at home during lockdown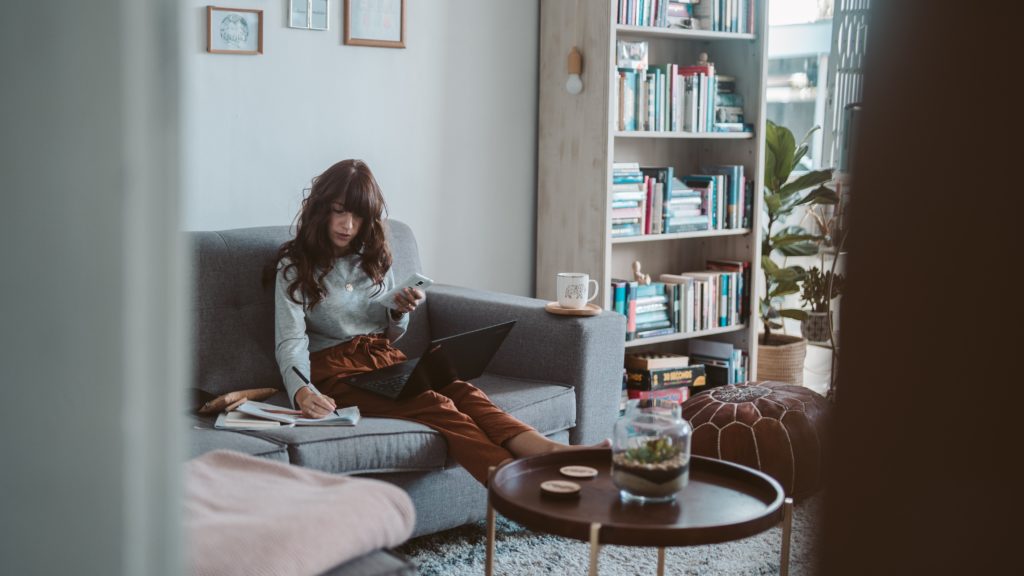 Stuck at home and bored during lockdown? Spending too much money on Amazon knick-knacks you don't need? Expert deal finder Will Pointing says this could be the best time to start an online side hustle
We're in our fifth month of lockdown in the last 12 months. Millions are stuck at home and many are unable to work, or pick up extra cash that they might normally earn outside the home.
But it is possible to make extra money on top of your day job salary or furlough money, all in the comfort of your own home.
Here are seven top home side hustles you can try to keep your bank balance healthy while we go through yet another lockdown.
1. Flip your old items
Most of us have so much clutter around. Households typically have hundreds – or even thousands – of pounds of stuff they don't want, need or even use.
Now is a great time to list and sell them online. Selling clothes with sites like Vinted and Depop is very straightforward. For other items such as old electronics or books, check out free listings websites like Facebook Marketplace and the app Next Door. Still no luck? Try eBay, although be aware it does charge fees.
Remember to spend time on good photos and an accurate description that highlights the benefits of the item.
2. Take part in online focus groups
Online focus groups (via Zoom) are a great way to earn money. Normally, you have to apply via email for the focus group, spending five minutes answering their suitability questions. Once completed, there is a good chance of being selected.
Start with trying a Google search for "focus groups" and add your area to find sessions near you. Once selected, just turn up and be chatty and opinionated. Focus groups can earn between £40 and £200 depending on how specific the requirements are and whether you meet them.
3. Start blogging
Blogging can be a lucrative way to make money, but do not expect instant success. Firstly, pick a niche (from cooking to films, travel or even personal finance!), pick a URL, build a site and start writing content. Good platforms for building a blog include WordPress, Squarespace and Wix, but these will have different costs associated with them so choose carefully.
How can you make money? Through sponsored posts, affiliate marketing (being rewarded a commission by selling another company's product/service) or charging advertising tenancies (banner advertisements).
4. Rent out your spare spaces
Got lots of spare space at home? Consider renting it out. This can range from a renting out a spare parking space, an empty garage or a deserted storage room.
If you don't mind people staying with you, consider also renting your spare room out. Another big idea is adding your apartment or house as a listing on a TV filming location websites such as ukfilmlocation.com or film-locations.co.uk. You can make anywhere between £500 and several thousands of pounds, by allowing a film crew to use your place as a filming location, from films, TV commercials to music videos.
Remember though during the current lockdown some of these activities may carry restrictions. You should at least make sure your living space is secure if people are coming in from elsewhere, and that the activity is in accordance with the current laws.
5. Write and self-publish an eBook
You may find yourself with more time on your hands in lockdown, so this might be the best moment to finally write a book you have always thought about.
If you're articulate with your words, you can try writing and self-publishing an online book. Take advantage of free sites such as Amazon Kindle Direct Publishing (KDP) to get started. These free e-publishing sites allow you to publish your eBook without paying a single penny to a publisher.
6. Host an online event
Since the pandemic, people may be social distancing, but they still want social activities to pass the time at home. Bring people together with your own online event and charge for it.
This could range from a comedy event, a cooking course, a yoga class or even an online magic show. Platforms you can advertise on include Designmynight and Airbnb Experience to name a few.
They're also very easy to set up – just launch the event on Zoom and send out the event details to the paid attendees. Just be aware of any costs a video meeting platform like Zoom might have, and restrictions (such as time) they might have on the free versions.
7. Become an Online Tutor
Do you have a talent for English, maths, business or any other academic field? Even if you are not an 'expert' in your field, there is the opportunity to cover topics at an entry-level or as part of an introductory curriculum to children or adults studying the subject.
Google "online tutor in your area" to find a company that might need tutors to cover specific areas.
Do you have any side hustles that have worked for you? Please share below. Hopefully the above ideas get you thinking about how you can make money from a new side hustle. If you take a leap of faith and start earning, this could become your main source of income in the future.
Photo by Taryn Elliott from Pexels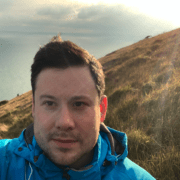 Mouthy Blogger
Will Pointing enjoys helping people save money online the easy way by using his marketing experience gained at comparison websites and publishing companies. He has been featured in the Financial Times, the Sun and local radio. He also enjoys the outdoors.