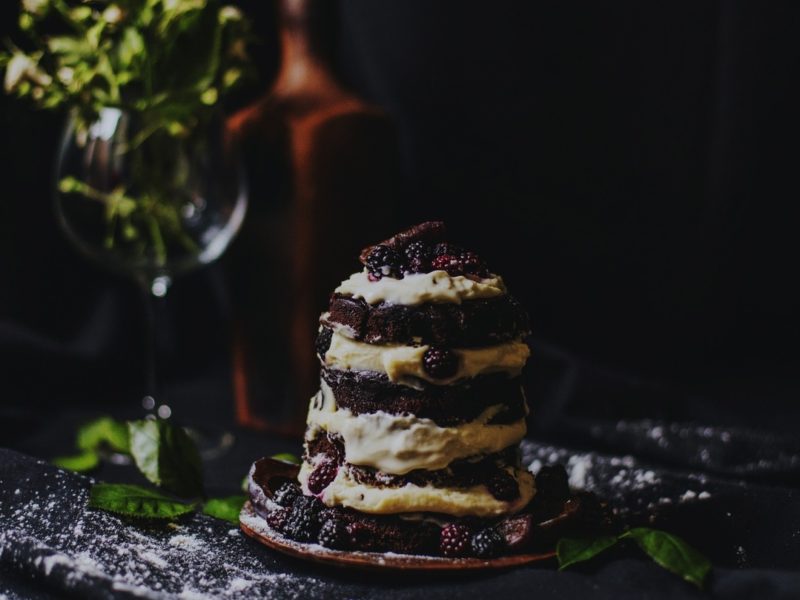 The Queen has turned the grand old age of 90 which is pretty damn impressive. I have a lot of love for the Queen, though I'm still a little bit disappointed that she doesn't wear a tiara every day.
As you may or may not know, I'm a bit of a baking addict – my housemates call it my late night baking problem – so I thought 'what better way to mark this occasion than to suggest what cakes we should all make to celebrate the Queen's official 90th Birthday Celebration this weekend?
Victoria sponge cake
Let's start out with a classic, the Victoria sponge. Named after Queen Victoria, this cake is made for royalty! I add ground almonds to my mix to stop it getting dry (substitute 40g in place of flour) and like to add fresh fruit and whipped cream in the centre. Yummy.
Red velvet cake
Nothing screams regal more than the colour red, so really there is no better cake for the Queen. I ALWAYS use the Hummingbird Bakery recipe, there's no better in my opinion. With subtle chocolate flavours, cream cheese icing and a bright red colour, this cake is a winner with all ages.
Classic carrot cake
Quintessentially British, with roots stemming back to medieval times, no National Trust teashop would be complete without a carrot cake. Though I have a bit of an issue with mixing vegetables and desert, adding carrots (and raisins and nuts) and mixed spice makes for a super moist and flavoursome cake. Decorate with mini iced carrots for novelty value or cover with cream cheese icing and see how long it takes for people to notice they're eating veggies.
Lemon cake
Lemon cake is one of my favourites and is perfect for a summer garden party – which is, of course, how the Queen will be celebrating. Add lemon zest and a squeeze of lemon juice to the cake mix and fill with homemade lemon curd, top with meringue or simply drizzle with lemon and sugar.
Bundt cake
The often forgotten about Bundt cake makes an excellent birthday cake for those who don't like decorating their cakes (like me) – providing you bake it in the correct tin, it will come out looking fabulous allowing you to focus on making it taste amazing. I recommend going for a gingerbread.
Pineapple upside-down cake
This 70s classic makes a revival in our household every so often and like the Bundt cake looks great straight out of the oven, owing to the pineapple being on top – it's in the name, obvs. I'm sure the Queen would appreciate the throwback of the light, sweet, fruity cake if presented to her at a birthday party, she's always had a cheeky side.
Banoffee cake
I kinda made up my own recipe to this a few months ago and it went down a treat with the boy and in the office. Basically a jazzed up banana bread, but who doesn't love a banana bread cake? Maybe not the prettiest of cakes, but throw on some chocolate twirls and piped icing and I can see Prince Philip being a fan.
Chocolate cake
Who doesn't love chocolate cake? The more chocolatey the better in my opinion. The birthday cake of choice in the Chapman household, and if it's good enough for the Chapman's then it's good enough for the Queen. Use good quality dark chocolate for the icing and mix with double cream (heated) for a shiny glaze or soured cream (cold) for a lighter, less sweet topping.
Ice cream cake!
The list could not possibly be complete without an ICE CREAM CAKE. These things are awesome. You might remember #bingate? Possibly the most famous moment in Bake Off history which shot the ice cream cake back to fame. If you're hosting the Queen in an igloo this is the cake for you, if not, maybe keep it in the freezer until you're sure she's definitely arrived, you can't be presenting her with a half melted ice cream mountain after all!