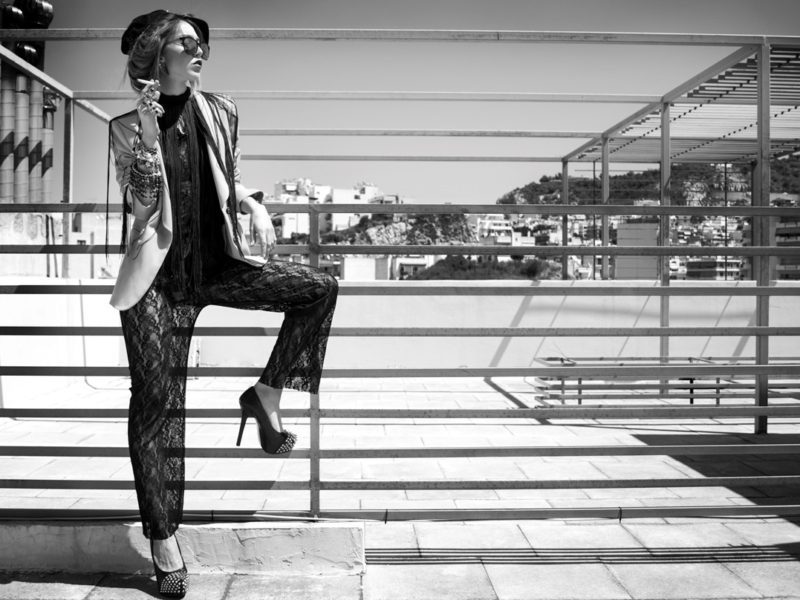 Summer has arrived! And many soon-to-be graduates are preparing to join the workforce. But, as I discovered a couple of years ago, power dressing for work is EXPENSIVE, whereas new graduates are normally skint!
I spent most of my time at uni living in leggings and a society-branded hoodie with the rest of my wardrobe consisting mainly of sportswear and fancy dress – definitely not appropriate for the workplace.
Like many graduates, when I went out to buy work clothes I spent far too much, on far too many of the wrong type of clothes, many of which are sat in my wardrobe two years later yet to be worn.
To help you avoid the same mistakes I made, here are my top tips for building up your work wardrobe on a budget:
Start off by investing in one good interview outfit.
I recommend a simple, well-fitting black or navy dress with a matching or contrasting (not halfway in between!) jacket or blazer and a good pair of black heels or flats. If you're going to splash out anywhere this is it! Make sure you feel comfortable in the outfit and can easily sit down in it. Avoid buttons on the top to ensure you don't have a 'blouse popping open in the interview' moment. Wear the outfit including shoes around the house before you take the tags off to make sure you are completely happy with it (but DON'T eat a meal in it).
Assess the 'tone' of the workplace.
When I first graduated, I went out and bought lots of suits and office dresses and then worked in a students' union for six months where I wore jeans everyday. At the job interview, ask if you could see the office before you leave and take note of what people are wearing. Alternatively, look through the company's website or Linkedin pages and see what vibe is being given in photos of company events or headshots to help assess what type of clothes you should be buying.
Go through your wardrobe
Before you start shopping, go through your wardrobe to see what items you already have that might be suitable for work. Get a friend or parent to help out, it's more fun and you have a second opinion. Black jeans might be good for casual Fridays, some 'night out' tops could work with a strap top underneath or a blazer over it or try wearing some thick black tights with skirts. Doing this should help you build up an idea of what you should be shopping for.
Start out small
Obviously, before your first day in the office, you will need to have a couple of outfits lined up. I recommend aiming for 5-10 'work' outfits to start off with. Maybe invest in a pair of well-fitting black trousers (you can never go wrong with these) and a black skirt which you can then mix and match with tops. After a few days you will start to get a feel for what everyone else in the office is wearing (there's nothing worse than feeling under or over-dressed) and can then gradually add more appropriate items to your collection.
Shop smart
I like doing my 'work clothes' shopping in department stores such a House of Fraser and John Lewis because they have a good range of designers and brands meaning you can try on lots and mix and match outfits easily. They often have great sale rails too. If your heart is set on a couple of more expensive items, try them on in store so you know the size then look for them on eBay when you get home – loads of sellers list brand new items for much cheaper than in store.
Also check out sales online where you can order LOADS in different sizes and try them on at home with items already in your wardrobe to see if they work (most shops offer free p&p and returns).
I'm a huge fan of French Connection and Zara sales and little known brand Wolf and Whistle which does great flash sales with dresses for £10!!! (I own most of their collection but have NEVER paid full price).
Finally, don't be afraid to check out the charity shops in your local area. I'm not going to lie, most of my work wardrobe come from charity shops and I've had loads of compliments on items. I always give items a good wash before wearing but who can resist when you find a Zara dress for £3 or an Oasis skirt for £4?! And you're doing a good thing by donating to charity too!
Do you have any secrets to your work wardrobe? If so I'd love to hear them!