Everything you need to know about payroll saving schemes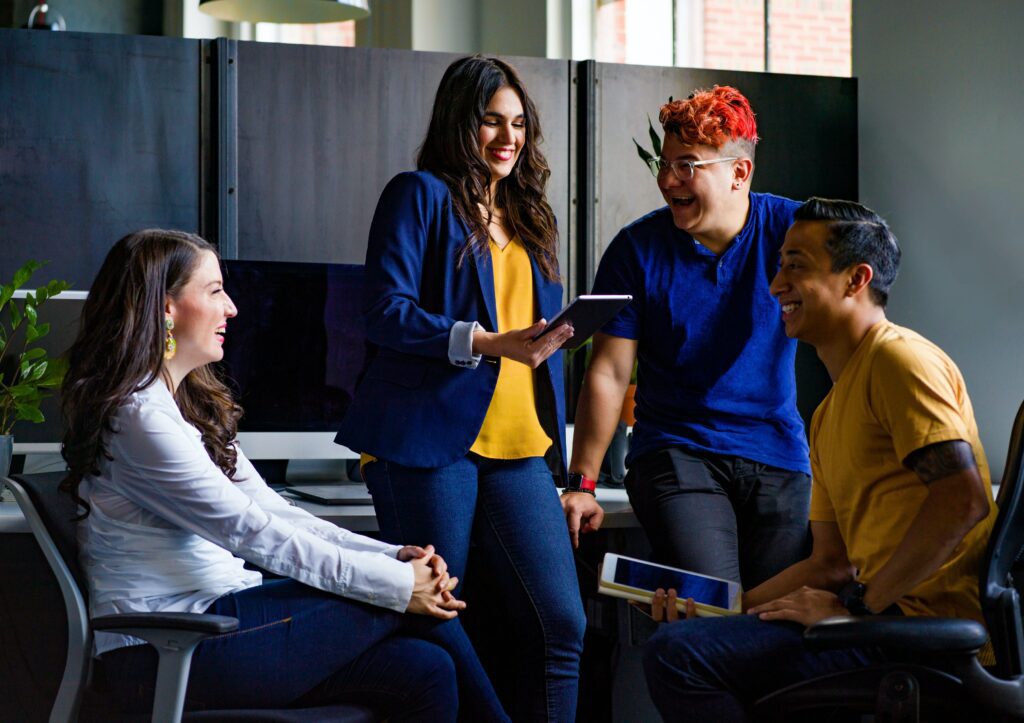 Does your company offer a payroll savings scheme? Sheenagh Young, chief executive at the South Manchester Credit Union, explains everything you need to know about the scheme, including how to convince your employer to sign up.
There's one very special thing about not-for-profit, member-owned credit unions that not many people know about.
Through a simple partnership, credit unions can provide your boss with a system that gives you and all your colleagues a way to save (or borrow, if needs be) directly from your payroll. These are known as payroll schemes. 
One in four employees worry about their money every day according to research from the Money and Pensions Service (MaPs) so this nifty scheme to help combat that.
By making saving automatic, the need for people to manually move their money around in order to put money away for the future ends – saving time, stress and worry. There are plenty of other benefits to these schemes, so read on to find out more.
What is a payroll saving scheme?
Payroll saving schemes are what they say on the tin, they are all about helping people save from their payroll. 
Ultimately, they are initiatives that help remove the thought process behind saving. They work by giving people in employment the opportunity to save or borrow directly from their payroll. The minimum you need to save each month on the scheme is typically just £15. 
One big benefit is the fact that whatever you choose to save each month will come out of your net pay, meaning the value of the money you're saving is at its maximum – pre-tax and all that.
Michelle, who took advantage of the payroll saving scheme when she started working for Bradford Council says: "It's difficult for people to get into the mindset of putting money away for savings, especially when it's in your bank account and you're living day by day.
"It wasn't until I got my job at the local council that I was able to use the scheme, and honestly, I think it's crazy other places I've worked for didn't have the same. It's so helpful that you don't have to think about it, it's just taken out of your wage, and most of the time, I forget I'm saving."
How can employers take advantage of the scheme?
All employers need to do, to find a credit union they can partner with, is contact the Association of British Credit Unions (ABCUL) by phone or email. The people at ABCUL will then find an appropriate credit union for them to partner with, and voilá! Usually, the partnership takes no longer than a couple of days to finalise.
When your employer partners with a credit union, you're automatically eligible to become a member of that credit union and save through the payroll savings scheme.
Organisations such as the NHS, John Lewis and Boots are already enabling their staff to take advantage of schemes.
If you're an employee who thinks their employer might be interested, just point them towards ABCUL – and if you're a member of a credit union, why not speak to your employer so your colleagues can payroll save too.
200,000 employees across the UK already save and/or use the Payroll Savings Scheme.
What are payroll borrowing schemes?
Most people will have a time in their lives when they'll need to borrow some money. Credit unions are not-for-profit and member-owned, which means that they are able to charge lower interest rates on loans as they don't have any pressure to make money for shareholders as other lenders do.
This makes them a good place to turn to if a situation arises in life where you need to borrow some money.
In fact, in England, Scotland and Wales, there's a cap on the amount of interest that credit unions can charge on their loans, set at 3% a month or 42.6% a year APR. Borrowing through payroll schemes means you can repay your loan directly from your salary.
Conclusion
Overall, payroll schemes have been shown to help improve people's ability to save, thus improving their financial resilience and reducing their worries about money.
They're even backed by the Government-funded Money and Pensions Service which has published a guide to help employers set up credit union partnerships so even more employees can benefit. 
And remember, you can still join a credit union even if your workplace doesn't offer the payroll scheme option.
There are a range of local and national credit unions to suit everyone which can be located online using www.findyourcreditunion.co.uk. 
Photo by Jopwell from Pexels