My trip to Tokyo's famous Ghibli museum!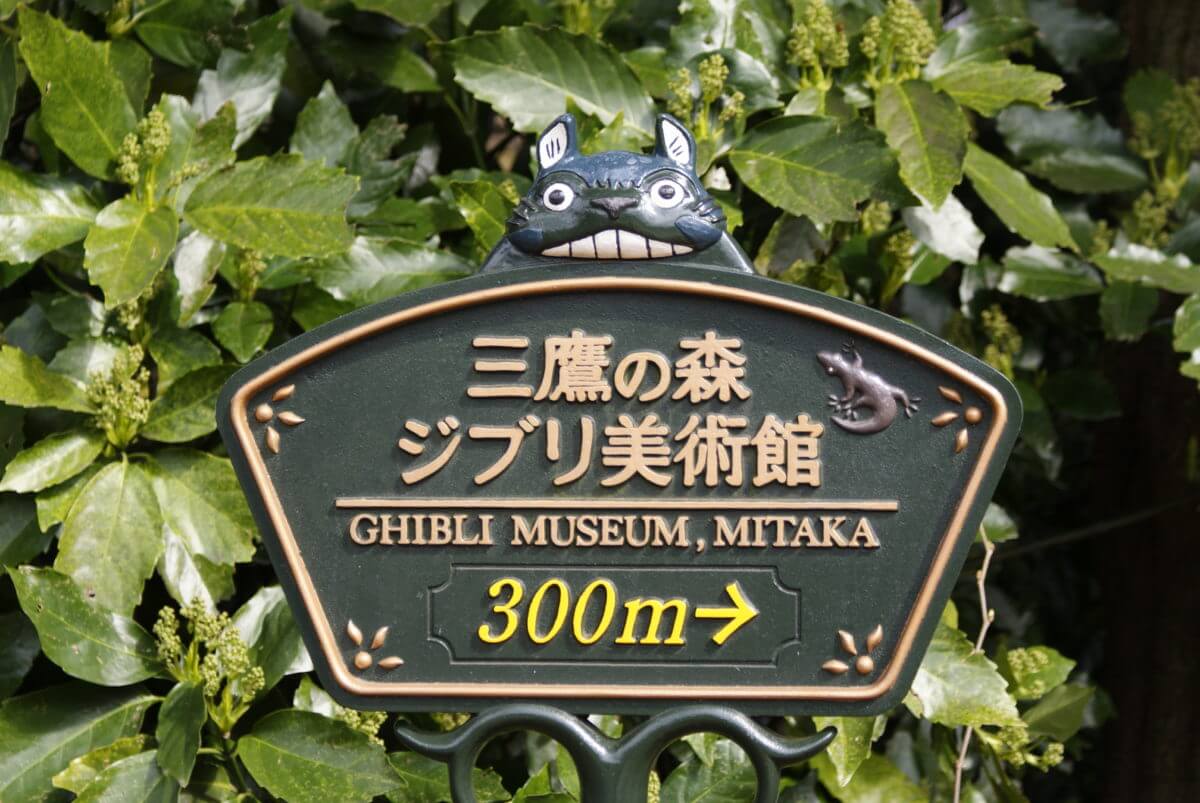 In February, my new husband and I made a long anticipated trip to Japan for our honeymoon. There were so many things that I desperately wanted to see and do. We managed a number of them, but the trip would not have been complete had we not visited the Ghibli museum in Mitaka, Tokyo. If you know me, you'll also know what a huge Ghibli fan I am – I own numerous Totoro themed items, including a phone case, onesie, and umbrella (to name but a few) – don't ever call me obsessed!
Purchasing tickets
There was a slight potential problem regarding our trip – the museum is popular. So popular that the only way to obtain a highly converted ticket is to book literally months in advance. This can be achieved pretty easily via the museum website, which will then redirect you to the appropriate travel agency – for the UK this is JTB. These tickets will set you back ¥1000 per person (which is about £7.30 each/£14.60 for both of us, using today's drained pound). I was surprised at just how reasonably priced this was. They could have easily charged twice as much and fans would probably pay it. What's more, they have an age tied system, with the youngest visitors (four to six year-olds) paying just ¥100 for entry – that's 73p!
What can you expect to see for your money?
Unfortunately, photography is strictly prohibited inside the museum itself, so I can't show you too many pictures. However, you can expect to see a lot of development sketches, copies of books that Miyazaki uses for references and inspiration (I saw one about wildlife in Norfolk, UK); there are machines and projectors showing how animation works, and a massively impressive となりのトトロ My Neighbour Totoro diorama- which really has to be seen to be believed. In addition to this, you'll get to view an exclusive short film that you literally cannot see anywhere else. In addition to all of this, there is the gift shop!
The Gift shop
The gift shop is usually the very last port of call for any avid fangirl or fanboy museum goer, and it was amazing – well worth the wait. I probably spent more than I should have but, even then, I had a tough time restraining myself. Here are a just a few things that I bought:
Bookmarks – ¥120 each
Postcard – ¥150
Origami paper – ¥600
Totoro plushie – ¥3600
Stained glass window greeting card – ¥600
Totoro keyring – ¥600
I also had some lovely beer in the café, which was about ¥800. I also kept the bottle as a souvenir.
The only major downside is that, like in the States, Japan doesn't actually include the tax on the retail price of products, meaning that they generally end up 8% more expensive than they say, which is pretty annoying!
All in all, our visit to the Ghibli museum was a fantastic experience! We'll definitely do it again the next time we're in Tokyo, and I highly recommend it to anyone with a love of art and animation!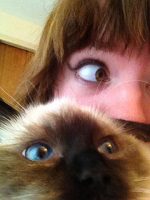 Maddy is a freelance illustrator who lives in Glasgow. She's recently graduated and is working hard to make ends meet. Self-employed? Read Maddy's experiences here.