Top tips to feed a crowd on a budget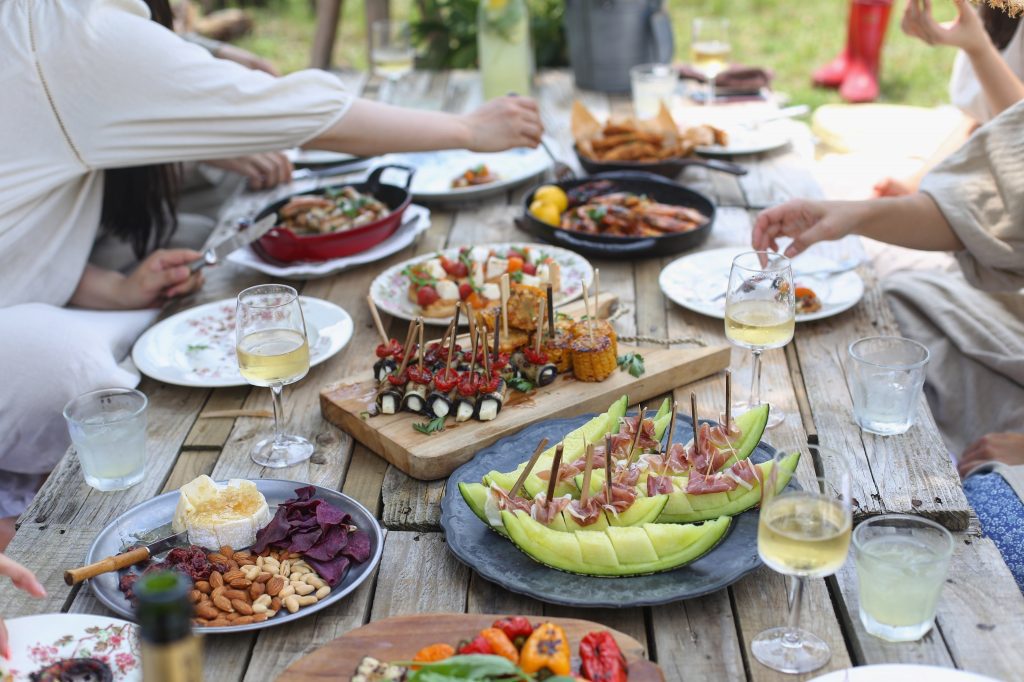 There is no doubt that entertaining can be expensive. However, being on a tight budget doesn't mean you can never have friends and family over for food. With the right planning, it is more than possible to feed a crowd on a budget.
Potluck
One way to entertain on a shoestring is to provide the venue but get your guests to contribute some of the food and drink. In the US, this is called a potluck supper – you don't know what you are going to get! Some of the best and most surprising dishes turn up at these shared food events.
I prefer to leave the choice of food to chance, other than suggesting that certain people bring a savoury dish and others a dessert so that you don't end up with ten puddings and two savouries.
Forward planning
If you are going to provide all of the food and drink yourself, plan well ahead of the event. This will give you the opportunity to pick up some of the ingredients when you see them at a good price, or even discounted.
If you are having a large party, buying as you go along will also help spread the cost.
Use generic and seasonal ingredients
As with your day to day grocery shopping, opting for own-brand supermarket items when you are catering for a crowd – as well as choosing seasonal products – will keep your costs down.
Provide plenty of fillers
If you are doing a buffet particularly, providing lots of cheaper fillers such as potato, pasta and rice dishes, as well as bread and crackers, can help you to feed a crowd on a budget.
Keep it simple
You don't have to be a pro chef to keep the hoards happy. Simple and tasty food will always be appreciated. Fancy or expensive ingredients aren't necessary. Another bonus is that, by keeping it simple, you will put less pressure on yourself and your stress levels will stay on an even keel.
Ideas for budget buffet dishes
You can choose either to go for finger foods, which can be prepped ahead, or choose a few one-pot hot dishes with simple accompaniments. The former is better for a large crowd, especially if there is likely to be limited seating. However, for a smaller do of 10-15, I prefer two or three hot dishes that guests can help themselves to.
Avoid buying ready made party food as this is expensive. The more you can prepare at home, the cheaper it will be. Here are some suggestions for budget buffet items.
Marinated chicken wings
Chicken wings are pretty much the cheapest meat you will find, and ideal finger food. This recipe uses cola in the marinade.
Drumsticks are also a good budget choice for a marinade. Both are cheaper purchased frozen, but defrost before adding your choice of flavouring.
Rice, potato or pasta salad
These are great for filling your guests up and there are so many options when making them.
Greek salad
Greek salad uses mostly inexpensive ingredients such as lettuce, tomatoes, cucumber and onion. However, if you use Greek style cheese rather than genuine Feta, and a jar of olives rather than the deli type, you can save a lot of money.
Meatloaf
Meatloaf is made using beef mince, still one of the most budget friendly ways to purchase beef. It also slices well so it is ideal for a buffet. This recipe combines it with Italian sausage to make it extra tasty.
Homemade dips
Homemade dips such as hummus are delicious with a selection of vegetable sticks. If you have a blender, this tastes so much better than shop bought hummus, yet is cheap as chips to make. You can replace the tahini in this recipe with plain yogurt to save even more.
Garlic bread and crostini
Garlic bread is another cheap and tasty filler that always goes down well. Crostini can even make the most of stale bread, so you might find some suitable loaves in the reduced section at your local supermarket.
This recipe uses cannellini beans to top the crostini for a delicious vegetarian offering.
Pastries
Homemade pastries that are suitable for a budget buffet include small slices of quiche or mini quiches, puff pastry pinwheels and cheese straws. 
This is also a good time to dust off your bread maker to offer some homemade pizzas.
Grazing board
If you are providing nibbles rather than a full meal, create a grazing board. This is basically a collection of all of your favourite nibbles. You can include cheeses, salami and cold meats, crackers, olives, grapes, nuts, crisps, hard boiled eggs, and small bowls of chutney.
Ideas for budget friendly hot food
I have a large family, so when we have a gathering, I tend to opt for one pot hot dishes using inexpensive ingredients. For example, we enjoy a chickpea curry and a saag aloo with rice and indian nibbles, or a chicken and sausage tray bake.
Another comforting favourite is macaroni cheese. This recipe with leeks and bacon from Delia Smith is a cut above for a party.
A pasta bar
A pasta bar offers tasty simplicity when you are feeding a crowd on a budget.
Cook tons of pasta and have a selection of toppings such as a sausage ragu, bolognese, grated cheese and crispy bacon pieces.
A salad bar alongside this offering shredded lettuce, diced cucumber and chopped tomatoes will provide a good accompaniment, along with some crusty bread.
Jacket spuds
Jacket potatoes always go down well. Make lots of warm and cold toppings and let your guests help themselves.
An indoor barbecue
Barbecue food is great for feeding a crowd, although as we head into autumn you won't want to be cooking outside. However, you can still offer your guests some barbecue favourites such as hot dogs and/or burgers, corn on the cob and sticky ribs.
Pulled pork is also delicious for an indoor barbecue, in a bun with applesauce on the side.
Ideas for budget desserts
I find people rush to offer to bring desserts when I am hosting a do, which is handy when you want to feed a crowd on a budget! However, failing that, the following are frugal choices. A big pan of custard on the side and a little cream will be appreciated too.
Fruit salad. If you use fruit in season it will keep costs down.
A sponge tray bake, such as this old school sprinkle sponge.
Banana bread. Save your overripe bananas in the freezer.
Bread pudding. Ditto, but save your bread ends. It may not be glamorous, but in my experience people love a bread pud! I use this recipe.
Fruit crumble.The custard is a must with this.
Lemon drizzle cake. The lemon and sugar transform what is, after all, a basic sponge cake.
I hope you enjoy these ideas for how to feed a crowd on a budget. What are yours?
Photo by Lee Myungseong on Unsplash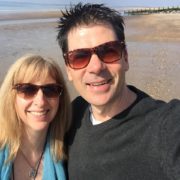 Mouthy Blogger
Shoestring Jane is a full-time self-employed mum of three daughters. Her frugal partner in crime is handyman extraordinaire, Mr Shoestring. They are constantly on the look out for ways to save and make extra money. Read more on her blog, Shoestring Cottage.