Wedding cakes: slice the price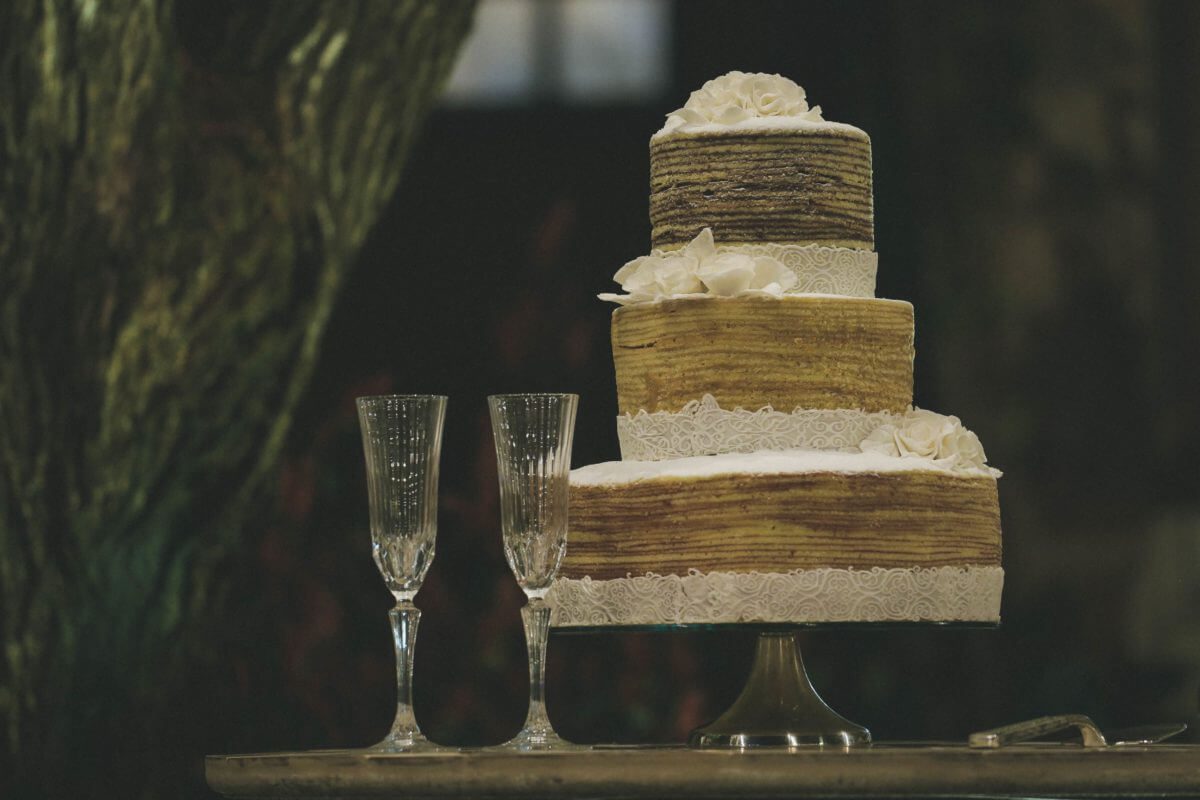 I mentioned recently that the cost of a good old wedding in the UK averaged out at just over £20k back in 2016 which, when you think about it, is an absolutely crazy price to pay for what is, at most, a weekend of celebrations.
Back when we were shopping around for cakes, I contacted numerous wedding cake suppliers that were in the delivery area for our venue, and pretty much all the quotes we received back were so much higher than we ever could have imagined. All we were looking for was a simple three tier cake that would feed around 100 guests, and we were quoted everything from £450 to £700. Now, I know it's someone's profession and a lot of time goes into making that cake, but £7 for a slither of cake, that my guests probably wouldn't miss if it wasn't there, just seemed unreasonable!
So, what are your options for a budget cake?
Bake it yourself
Now, this was our first plan. I'm lucky enough to say that my mother-in-law is an incredible baker, and was planning to create a real bespoke cake for us. However, when it came to the logistics of getting the cake to the venue on the day of her first son's wedding, setting up when she should be getting ready, finding somewhere refrigerated to store the cake overnight before the wedding etc., it became a bit of a nightmare! I'd still recommend this route if you have a friend who can help you out, but it does need to be someone who's not a main part of your wedding! Alternatively, you could ask all your friends and family to bring something sweet along, and set up your own bake sale type dessert table – this alleviates the stress from you and really gets your guests involved with your big day!
Find a local bakery
Take the word wedding out of your search and it really opens your options up. We found a local bakery and coffee shop only 10 minutes down the road from us who make the most amazing brownies and cakes, and were willing to do bespoke orders. We ended up ordering a two tier strawberry milkshake sponge, decorated with freeze-dried strawberries, buttercream, and peaks, plus 120 brownies in wonderful combinations for under £300 – delivered and set up! That's half the cost of some of the quotes we were given, and pretty much double the amount of cake, too. Plus, the brownies were an absolute winner with our guests, with some of them pinching them throughout the day before the cake was cut!
Go with the alternative cake
Another option is to go with something that can double up as your evening food. Throughout our many hours trawling through wedding fairs for ideas, we came across a few suppliers of pork pie 'cakes' or 'cakes' made from stacked wheels of cheese. You can get both of these for under £250 for 100 guests if you shop around, which is a steal if you're using it to replace your evening food! However, I would recommend speaking to your venue before booking this option, as some do try and charge a corkage fee for these types of cakes to make up for their loss of business. I think our venue quoted us £5.50 per person which significantly upped the price per serve!

Twenty-Something newly wed, design lead, blogger, & bunny mama of two. Eating, tweeting & instagramming my way around Manchester.