Fabulously budget travel tips: Vietnam
Your money goes a long way in Vietnam – making it a great choice for anyone wanting to experience its buzzing cities, tropical beaches, compelling history, and natural beauty without maxing out the credit card. Brits are among a handful of nationalities entitled to a free tourist visa on arrival for visits of up to 15 days, which is envied by other travellers who have to stump up a whopping $45 for theirs. Check the entry requirements here.
On arrival; pick up guides, maps, and even a free discount coupon book from stands at the airport. Our coupon book for Hội An and Danang contained 52 vouchers for use in restaurants, cafes, spas, and local tours.
Getting around
Compare prices for transfers to your accommodation against what your hotel or guest house can arrange for you. Taxis or buses can be used to reach your destination, and some of the popular resorts such as Nha Trang and Vũng Tàu are also served by train (around $28 from HCMC (Ho Chi Minh City) to Nha Trang) and boat. This hydrofoil service ferries passengers from HCMC to Vũng Tàu in no time at all.
Bicycles are a great way to navigate through meandering lanes or rice paddies in the countryside, and most hotels provide bikes for free. You can also hire one for just $1 per day (try this one in cycle-friendly Hội An).
Join a free walking or bike tour such as this one in Hội An, or this one in HCMC.
Staying
If you're heading to Hội An, whose bewitching ancient colonial town is a UNESCO heritage site, I recommend the newly-opened Hội An Field Villa which is currently offering a 45% discount with extras thrown in, to welcome guests in their first few months of opening. We loved the spacious rooms and the attentive staff.
Hotels.com promises budget hotels rooms from $4 per night. Try Hostel World for backpacker bargains, or Holiday Lettings for villas in coastal resorts, starting at $20 per night.
Eating and drinking
Street food is a fun way to sample a variety of local dishes, cheaply. Our favourites were fried pork spring rolls. Local beer costs between $1 – $2, depending on which local beer you prefer. We liked Saigon Special and Larue.
Shopping
Negotiate! It's the key to getting a great deal. Expect the first price you're given to be vastly inflated. Gently talk the price down, but always with a smile. If your offer is accepted readily, you may be offering too much.
Use the Vietnamese currency (the Vietnamese Dong) rather than Sterling or US Dollars. Other currencies are accepted but expect the exchange rate to be disadvantageous. Prices for even small items run into the tens of thousands, so prices are often quoted without the final three zeros on the end (a beer costing 300,000 VD might be written as 300, for example).
Silk, tailored suits, and carved wood items are all good value in Vietnam, so ensure you make allowances for extra weight in your luggage on the way home.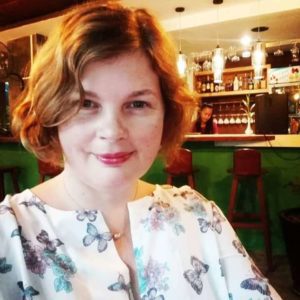 Mouthy Blogger
Clare Lawrence, nicknamed 'Coupon Clare' at college, lives mostly in Cornwall. Proud mum to Gregory, she'll stop at nothing in her quest to save cash!