Beware dodgy sellers targeting wannabe influencers to peddle rubbish goods online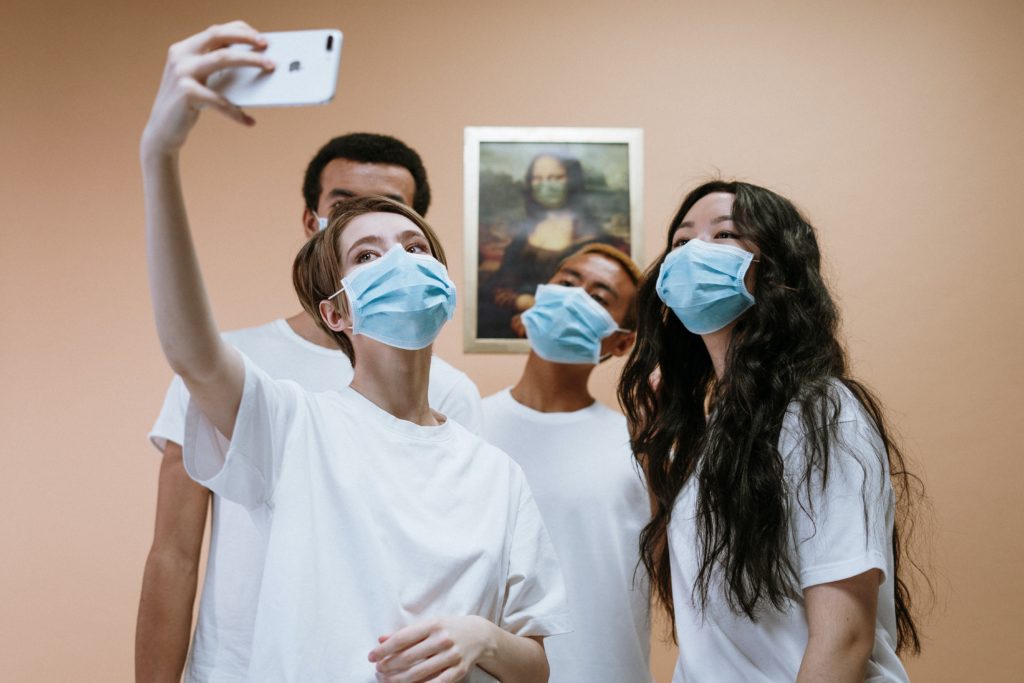 Offered a discount 'luxury watch' from Pierre Arden in exchange for promotion to his small numbers of Instagram followers, Paul Beadle decided to investigate whether the offer was too good to be true
The other day I was asked by a luxury watch manufacturer to become one of their brand ambassadors. I was contacted via a comment on one of my Instagram posts, which went something along the lines of 'Hey! We like your fashion. Want to collab?'
Now, anyone who knows me, or at the very least has seen a photo of me, will know that me and fashion aren't that closely acquainted. I assumed it was a mistake, a joke, or a bit iffy. But I was intrigued and thought 'maybe I'll get a blog out of this,' so I played along.
The watch brand was Pierre Arden, which sounds a bit like French fashion designer Pierre Cardin, but also, really not. It's as if I'd set up a fashion label and called it Keith Saint Laurent.
Their Instagram page was full of images of moody looking men staring off into the far distance, wrist held awkwardly to ostentatiously show off a timepiece, usually accompanied with some inspirational quote: "My ambition, foresee the unseen."
Interspersed with the obvious male models was the odd Mr Potatohead like me, dressed in their best JD Sports leisurewear, grinning uncomfortably while being photographed in their mum's living room. "Loving my new designer watch from Pierre Arden. Hyped to be a brand ambassador!" was the usual tone.
This intrigued me further, so I did as the first message urged me, and "reached out" to the Pierre Arden account. It was early evening, so I didn't expect to hear anything, but the reply was instantaneous – almost automatic!
"We have been reaching out to a few people who fit our style for a potential collaboration," Automatic Pierre told me. "We don't usually do this, but we want to offer you 50% off everything in our store, so that you can wear the latest timepieces. All we ask, is that you tag us in a picture of you wearing it and we may feature you on our page."
"I have to buy a watch first?" I replied, incredulous. I'm sure the Kardashians don't pay half price for all that clobber they're seen waltzing around in.
"As much as we want to give away our products for a higher discount or for free, we can't," Automatic Pierre responded. "50% off our entire store is what we can offer you right now."
I was crestfallen. My fashion model/brand ambassador/influencer career was in ruins before it had properly started. I'd had images of me and David Gandy sipping espresso in Milan.
I was directed to their website, which looked smooth and promised "exquisite Italian style combined with quality Swiss craftmanship," alongside glowing reviews from publications including GQ and Esquire. A subsequent Google search didn't uncover any reference to Pierre Arden on those sites.
All the watches were blingy, show-offy affairs with too much steel and leather. Priced in US dollars, they ranged from $150 to $250. Even with my 50% off brand ambassador's discount, this struck me as pricey for an unknown brand. Particularly when something very similar looking can be picked up off Chinese shopping site Ali Express for less than a dollar, including shipping.
One brand ambassador had clearly taken on his role with much relish and had created an unboxing video of his new Pierre Arden timepiece. The plasticky leather-look strap and flimsy unbranded watch face was matched by the cheap quality of the packaging.
Back on Insta, Automatic Pierre was trying to woo me with a sweeter deal: 50% off, plus a 25% discount I could share with all my followers on my social channels, plus 30% commission on any sale resulting from my discount code. Now I felt less David Gandy and more Del Boy.
Despite the watches being 'Italian-Swiss' affairs, I was told they were made in the UK, but would take two to three weeks to arrive.
The reviews about Pierre Arden on www.scamion.com are all one stars, with comments slating the quality of the merchandise, slow deliveries and promised refunds that never came, most from people also tempted into becoming brand ambassadors.
When I pinged these over on my chat, the conversation quickly ground to a halt. I reported the account to Instagram on the basis that it was spam and it was removed from view in my Instagram in a few hours, although the page remains live at the time of writing with over 145,000 followers. The website and a dozen other ambassador scout Insta accounts also remain live.
I wondered whether I was being a bit harsh, after all something is only worth what you are willing to pay for it. I don't value so-called luxury items, so I would never spend thousands of pounds on a big brand luxury watch (if I ever had the money), let alone a would-be copy.
The problem is that this kind of technique is rife on social media, with sellers tapping into people's desire to be seen as an influencer to flog them overpriced products. My son likes to post pictures of his vegan recipes and was approached by a clothing company to be an ambassador for their vegan friendly brand. Once again, they broke off contact when he asked them to prove their clothes were actually vegan-friendly.
At best you're being duped about the true nature and value of the stuff they're selling, and at worst you're handing over your details to somebody you don't know. Forget Facebook stealing your information, we are now at risk of giving away our data for the chance of 15 minutes of fame on Instagram.
Sadly, automatic Pierre and I haven't spoken since, and I still need to dig out my phone to see what the time is. Does anyone know of a good luxury watch brand?
Mouthy Money reached out to Pierre Arden for comment but is yet to receive a reply. We'll update this piece if we do.
Photo by cottonbro from Pexels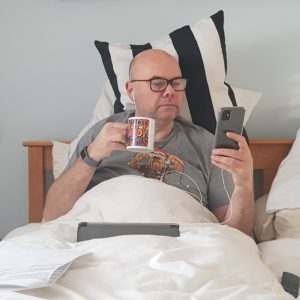 Mouthy Blogger
Paul has had a long and varied career in journalism, public relations and social media, mostly talking about money. He has a collection of over a thousand vinyl records that is worth "literally nothing".