Five reasons you should start your Christmas shopping early
Christmas in the middle of summer? Shoestring Jane tells us why she's started Christmas shopping early this year, and how you can take advantage of it.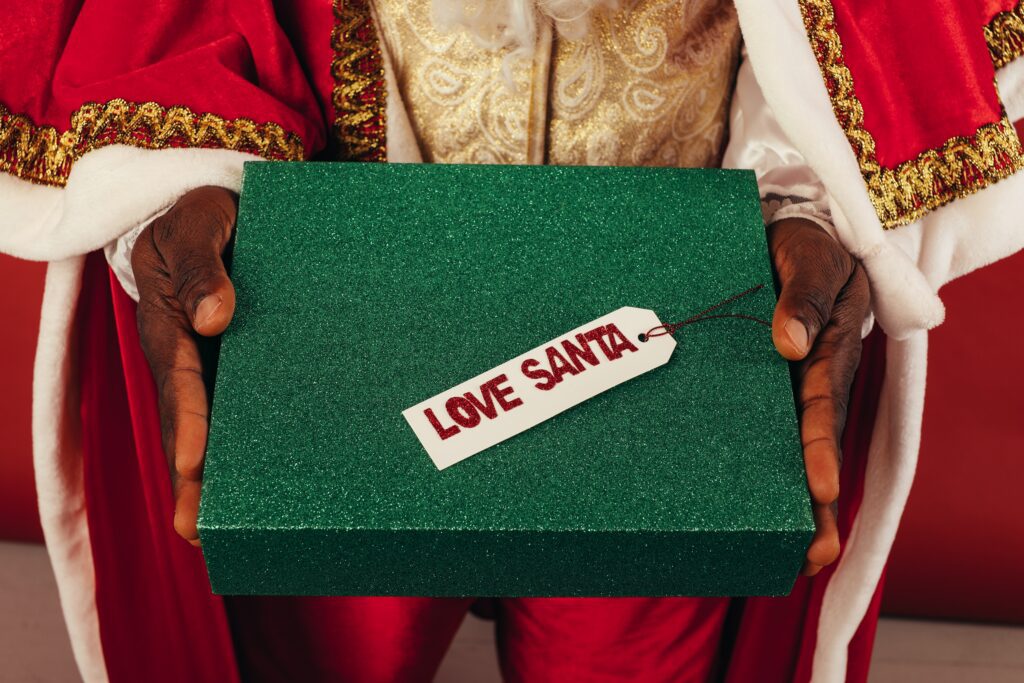 I recently mentioned on social media that I did my first bit of Christmas gift shopping in July. Not surprisingly this was met with incredulity and a few groans that I had dared utter the C word in the middle of summer!
But, if you celebrate this festival, I think you should start your Christmas shopping early, and here are five reasons why.
1# You can take advantage of sales and reductions
July is actually quite late for me to think about the festive season. In past years, I purchased a lot of items like cards, wrapping paper, decorations, gift sets and toys in the post-Christmas sales.
These days, I have scaled back on cards and prefer reusable fabric gift wrap. My children are all grown up, so I don't need to buy toys, although I still grab a nice gift box or two for my present box and am always on the lookout for bargains.
If you have Christmas in the back of your mind, you can take advantage of sales and reductions throughout the year. And this doesn't just apply to gifts. I know someone who purchased her Christmas meat just after the Easter bank holiday at a greatly reduced price and it is already in her freezer.
You are also likely to find cut-price party clothing for your Christmas socials in January and after the school prom season in May and June.
2# You can spread the cost
Buying for Christmas as you go along has clear benefits to your finances. As well, as finding bargains to reduce how much you spend, it helps you spread the cost.
This way you won't have a last-minute panic about the impact on your bank balance or, worse still, spend on your credit card and take the financial hangover into the new year.
These days, I put money aside each month for birthdays and Christmas, which has the same effect.
However, when my children were small and money was really tight, there was always the temptation to dip into the pot. Buying as you go along means the money is already invested.
3# It is less stressful
Christmas can be a stressful and busy time. There is so much to do, particularly if you have children in the family. There are school, social and work events to attend, the food and drink to plan and prepare, the house to decorate, plus you may be hosting friends and family on top.
Having most of your gift shopping done and wrapped can really help to take some of the weight off your shoulders. You can also avoid crowded shopping centres and shipping delays, not to mention the last minute rush to find that toy of the moment.
4# You have time to find second-hand bargains
As someone who loves to buy second-hand, I have always found car boot sales brilliant places to buy gifts.
This is particularly the case for books, toys and games, but you can also source vintage items and collectibles which can make nice presents. Boot sales generally only happen in the summer, so you need to get to a few now in order to start your Christmas shopping early.
Charity shops and garage sales are also treasure troves for the bargain hunter. I have often seen untouched cosmetic sets, as well as Christmas decorations and trees on my travels.
In fact, I found some beautiful vintage baubles in a charity shop several years ago for £1 a pack and they are still going strong.
You will also find far more Christmas jumpers than one person could ever wear – you need never buy a new one!
5# Starting early gives you time to plan and prepare
If you start your Christmas shopping early it gives you time to plan and prepare. Instead of a stressful last-minute rush, you can research and find the perfect gifts for all of your loved ones and buy them at your leisure.
I have a Christmas spreadsheet that lists everyone I plan to buy for and my budget for each person. As I make my purchases I tick them off and put the exact amount I spent in another column.
I also plan and budget for food shopping, social events and any other expected expenses, such as travel costs or clothing.
Having a spreadsheet like this makes you realise the exact cost of Christmas and whether you have a tendency to spend too much. After all, it is only a few days each year and not worth getting into financial difficulties for.
Starting early gives you the opportunity to scale back if you need to and set realistic expectations from your family and friends.
Conclusion
Starting your Christmas shopping early has a lot of benefits. However, do keep a list of what you have. I once completely forgot about some of my January purchases, and found them in the attic a few years later!
Have you started buying for Christmas yet or have you thrown something at the screen at the very mention of the word?
Photo credits: Pexels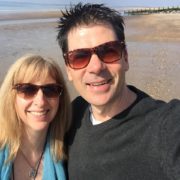 Mouthy Blogger
Shoestring Jane is a full-time self-employed mum of three daughters. Her frugal partner in crime is handyman extraordinaire, Mr Shoestring. They are constantly on the look out for ways to save and make extra money. Read more on her blog, Shoestring Cottage.