How I finally got my KLM travel refund after four months of hell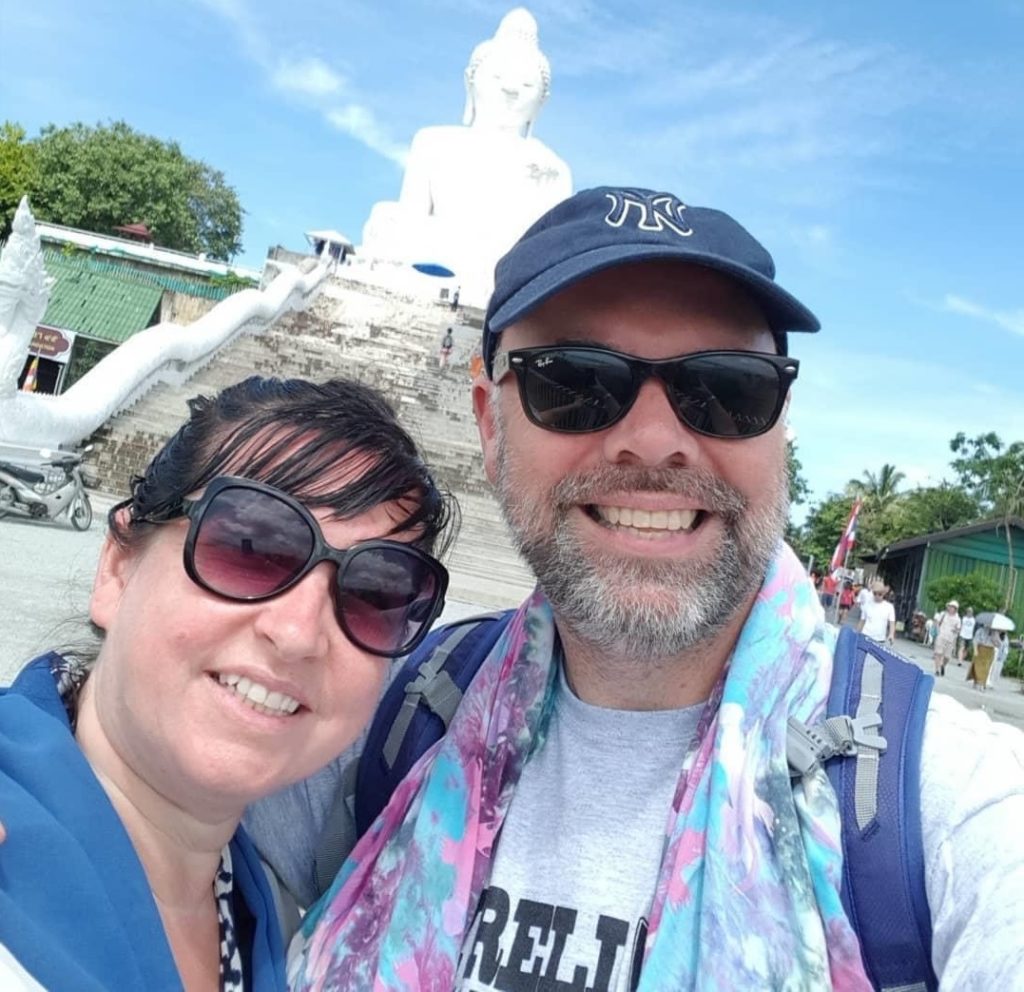 Today, after more than four months of waiting, I finally got the last chunk of my refund for flights cancelled back in March due to the coronavirus pandemic.
This morning when I checked my credit card balance and saw a refund from my travel agent, I felt like a lottery winner, even though it was my money! On top of that, they still had the cheek to charge me a £75 admin fee.
But I'm the lucky one. Thousands of other holidaymakers are still waiting for their money.
Back in April I wrote about my battle to claw back almost £1,600 from my travel agent when a planned trip to the Far East with my girlfriend Ali was cancelled. In a game of ping-pong email, travel firm Carlton Leisure blamed slow refunds from the airlines involved, finally telling Mouthy Money: "Most of the airlines are taking a very long time to approve refunds due to the high number of refund applications. Once airlines are approving the application, we are refunding customers in less than a week."
Following my original Mouth Money blog, at the end of May Carlton Leisure finally told me they were able to give me a partial refund, covering two of the four flights I'd booked with them. On 4 June, just over £626 was refunded to my credit card, two and a half months after my flights were cancelled, a process that should only take a week.
As the initial refunds had come from two smaller airlines operating out of Hong Kong, I figured the final chunk of £970 would be quick to follow as the remaining flights were with KLM, part of Air France-KLM, the fifth biggest airline in the world.
My optimism was short-lived
The same day the first refund arrived, Alice at Carlton Leisure hit me with a hammer blow: "As per given advisory of KLM, they will be authorising a refund after 12 months from the date of application." Her email included a PDF that purported to be from Air France-KLM, advising travel agents to offer passengers the option to rebook their journeys or accept vouchers to the value of their cancelled flights.
If the passenger insisted on a refund, as was their right, the KLM note concluded that this could be offered, but: "Due to the exceptional circumstances linked to the Covid-19 situation… the refund request will be processed, with a delay of 12 months from the date of application."
I must confess, I didn't take this news well.
I tweeted KLM and was redirected to its online customer service form, where I was told that my refund had to be processed via my travel agent. When I asked KLM whether the 12 month delay in refunds was accurate, a customer service agent responded: "I would like to confirm to you that KLM does not have any policy to refund tickets after 12 month and it normally takes 5-6 weeks to be refunded in your original form of payment."
Now I took things up a notch.
My email response copied in Pieter Elbers, KLM's chief executive, whose email address I found with a bit of googling, along with KLM's press office.
Important tip: Never be rude or threatening in your communications. It won't speed up a resolution, it won't help your state of mind, and could well result in the other party cutting off all communications. An eloquent description of your disappointment, frustration and distress is much more powerful.
On 22 June I received a response from KLM signed by Jeremy Silverstone, Delegate to the Office of the chief executive, which was apologetic but ultimately did not move things forward. He admitted that refunds should be quicker, writing: "The EU regulation 261 mandates 7 days, however was only written with short term disruptions in mind. This is supported by the enforcement bodies who are supportive of the fact we simply cannot achieve this."
Mr Silverstone reiterated that the refund was the responsibility of my travel agent but couldn't say when I'd get my money: "I am not able to confirm any time frame for Trade Refunds. For direct sales it is up to 2 months."
In between my flurry of emails I had tried a number of other routes to get help, all of which were unsuccessful.
A claim via the Alternative Disputes Resolution Service (ADR), supported by the CAA (Civil Aviation Authority), couldn't proceed because I didn't have a deadlock letter from the airline in response to my complaint.
A travel insurance claim via my Nationwide current account couldn't proceed because the flights were cancelled by the airline, so according to the insurer: "If they were not cancelled by yourself directly then this is the sole legal responsibility of the airline to refund you, and therefore we would not cover these costs."
A section 75 claim against my Nationwide credit card on the basis that I had paid for goods not received. I was told on 24 June that this would take six to eight weeks to review.
It felt like I had reached both an impasse and the end of my tether
On 25 June I received the following from Alice at Carlton Leisure: "We have got the latest update from KLM and they have now removed the 1 year refund procedure. Therefore the refund needs to be applied via BSP and it will take 3-4 months for them to activate the amount to us. So you will just need to wait until we receive the refund from the airlines."
After I asked "three to four months from when?", Alice replied on 1 July: "It will be 3-4 months from the date of Submission. The KLM tickets were applied for refund on 10 April 2020 via BSP."
You might remember that 10 April is almost a month after I originally agreed to a cancellation and refund. You'll also remember that KLM denied they ever had a 12-month refund policy. But I was beginning to feel churlish, on the basis that I could expect my refund by mid-July. Or August. I should be happy, right?
Ah, but the plot thickens. On 1 July I emailed KLM to thank them for their help and to say that I wouldn't contact them again, so long as I received my refund. A Mr de Vries replied on behalf of KLM: "The status of your tickets is refunded therefore from our side the matter is closed."
I immediately contacted Carlton Leisure to enquire when I'd receive the refund. They didn't reply to that or two further chaser emails. It was only when Mouthy Money telephoned Carlton Leisure on 10 July that they were finally spurred on to respond. An email that day from Alice told me to expect a refund of £897 within three to four days, saying: "Apologies for the delay in reply as we are dealing with a high number of emails and calls due to the outbreak of Covid-19."
The refund was minus a £75 admin fee, which really sticks in my craw, primarily because of all the admin I've gone through, let alone the stress.
Buyer beware
My story isn't unique. Just search #RefundPassengers on Twitter to see more travel horror stories of customers out of pocket and tussling with companies over refunds. For people that have been furloughed or had their salaries reduced during lockdown, the return of their money is vital.
But things could get an awful lot worse as lockdown eases, international travel opens up and holidaymakers flock to travel agents and airlines to satiate their pent-up demands for sun and sea. Already I'm hearing tales of airlines cancelling one leg of return flights, leaving travellers stranded.
If you're thinking of booking, keep an eye on Which? Travel, which is doing sterling work fighting for consumer rights and calling out poor operators.
Also a word of warning: the Covid-19 pandemic is not over, so the travel plans you book and pay for today may fall apart in a few weeks. Flights could be cancelled and companies could go bust, leaving you back to square one in refund hell, or worse.
The phrase "buyer beware" has never been more relevant.
Mouthy Money contacted Carlton Leisure for further comment on this case. A spokesperson told us: "This is an extremely challenging time for the entire travel industry, especially for the travel agents who are going through such a difficult phase, where airlines are not refunding on time and not following the standard policies.
"If we take an example of Paul's reservation, airlines took nearly three months to change their policy, so the refund which we could have requested three months ago is being requested now as it is permissible by the airlines. This is just one of the airlines and there are 100s of airlines who has followed the same route. We received 1000s of complaints because of all this, and we as a travel agent haven't got authority to change/ override airlines policy. Airlines were paid for the tickets when we issued those tickets, however refund authority lies with airlines.
"All these airlines policies, delayed refunds are causing complaints, which has further worsened the situation for the travel agents like us to deal with cases like Paul's. We are trying our level best to refund customers as soon as we receive it from the airlines. We hope for a quicker recovery for the entire world from this pandemic."
Have you got a travel horror story to share? Email us on Editors@mouthymoney.co.uk and we could feature your story on Mouthy Money.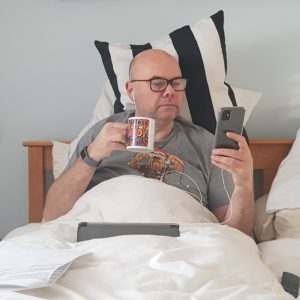 Mouthy Blogger
Paul has had a long and varied career in journalism, public relations and social media, mostly talking about money. He has a collection of over a thousand vinyl records that is worth "literally nothing".