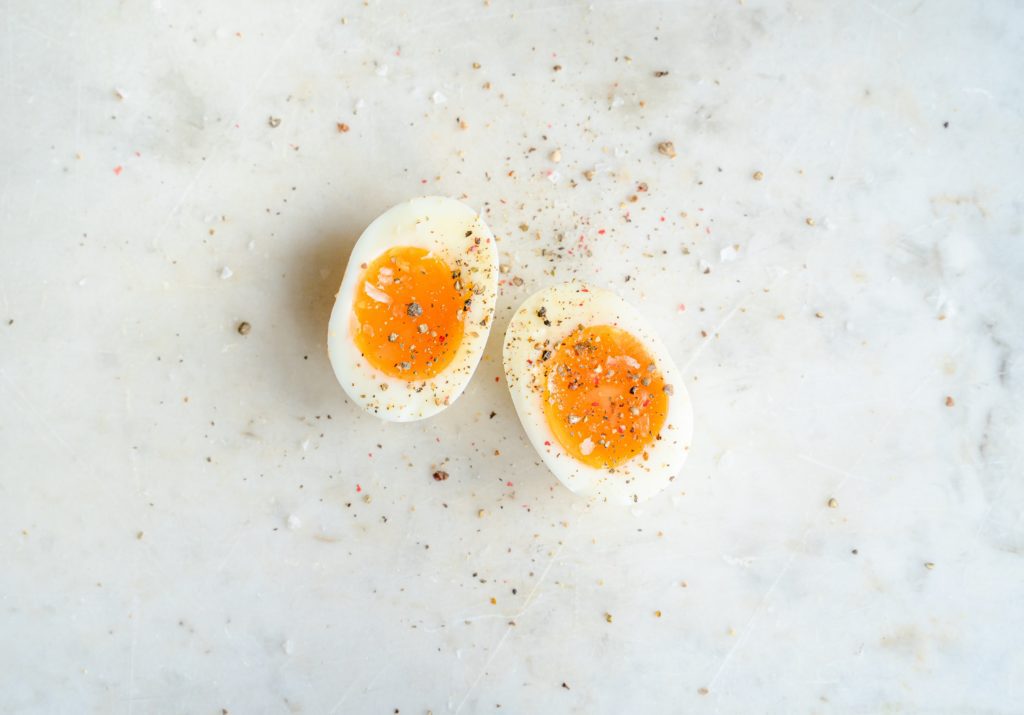 Personal trainer and health, nutrition and fitness expert Kevin Coulter looks at how to whey the benefits of protein against the costs.
Protein is a macronutrient that, in large quantities, is extremely beneficial for good health. But in my experience many people are still unaware of how much protein they consume. And there are many who see it as an expensive 'gym' habit.
Protein is something a lot of consumers put in products, to heighten their appeal, often without much substance behind it. But adding 4g to Weetabix, doesn't make it 'high' protein or worth the slightly increased price either. The reality is a lot different.
And you could be forgiven for thinking 'high' protein applies to those who want to add kg's to their bench press, grunt in the gym or can be found still wearing a stringer vest in Nandos.
The reality is we can all benefit from consuming a 'high' amount of protein, particularly as we age. How much we need comes down to you as an individual. This is dependent on height, weight, activity level, preferences and personal goals.
Evidence shows that eating more protein is beneficial for the following:
Reducing appetite and hunger levels
Great for weight management
Increase muscle mass – this is important as we get older too, as we start to lose muscle mass on a yearly basis after the age of 30
Good for bone health
Can help lower blood pressure
But the issue is, more protein usually means a higher price tag, which can mean higher shopping costs. Most people get caught out by gimmicks, marketing and a lack of preparation and experience.
There are easy ways to keep those additional costs under control, in fact. Here are my quick hacks to save yourself a couple of quid along the way:
Ditch the café protein – buy and cook in bulk. Buying protein from cafes and snack places can come with a premium, especially if you need a full meal. If you find yourself spending a tenner in Pret daily, it's time to try cooking in bulk instead. The chances are bunging your own ingredients into a slow cooker won't just save you money, it will also be more nutritious.
Shop carefully. I have seen protein bars differ by up to £1 in different supermarkets. As long as the bar has a high protein content (10g+) and is low in things like sugar, it will serve its purpose. Just because something has 'high' protein written across it, doesn't mean it's automatically 'healthy'. A 'high protein' Mars bar, is still a chocolate bar. But with the added marketing it can hike the price from £1 to £2.99 in most places.
Supplement with 'Whey' protein. The price of whey has dropped dramatically over the years, as competition has grown. A quick and convenient 20g+ can come in the form of a shake. But weigh up the cost as per serving prices can be as little as 0.38p or up to 0.75p with some brands depending on the size dependant. Another benefit of the bulk buy. An alternative option too is a pint of milk, which will give you around 16g of protein for about 40-50p. Easy to pick up.
It isn't just the monetary cost that can rise. Reducing our consumption of meat can have a positive impact on the environment.
Here are some other honourable mentions that are inexpensive and include non-meat options:
Beans
Chickpeas
Eggs
Greek yogurt
Lentils
Oats
Seeds
Tuna
Look at the list, find recipes online to spice it up and you are good to go. Tupperware is optional.
Kevin Coulter is a nutritionist and personal trainer originally from Scotland. He is passionate about helping busy people improve their relationship with food and exercise and can mostly be found doing pull ups, drinking coffee or enjoying craft beers and pizza.
Photo by Anthony Shkraba from Pexels