How to beat the supermarket price squeeze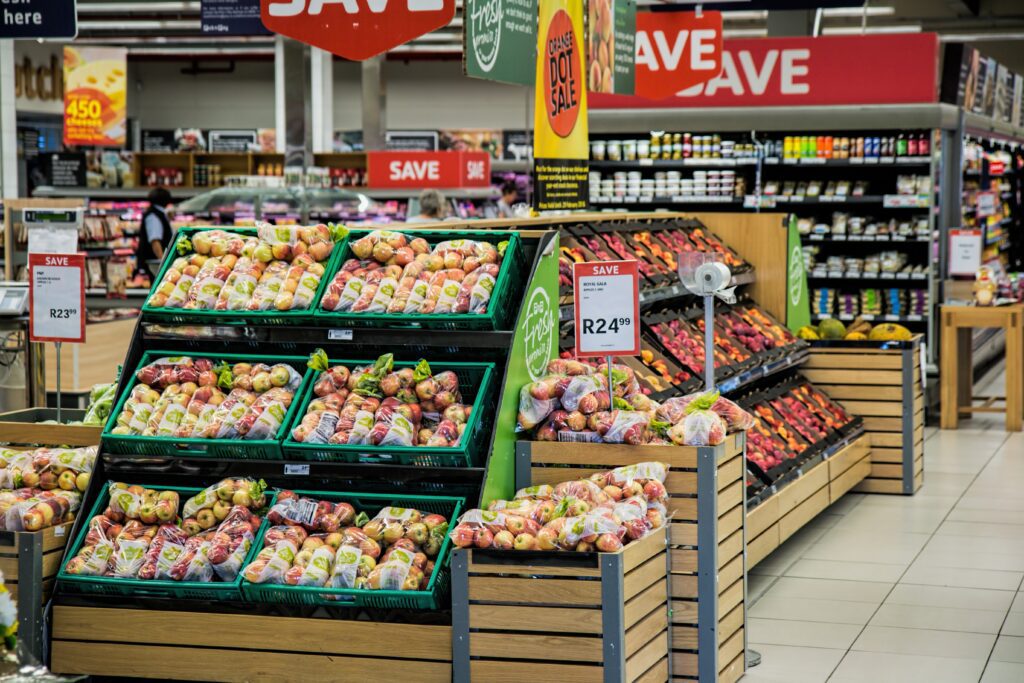 Shoppers are struggling with astronomical food price rises at the moment. Here's some ways to beat the costs.
Inflation is one of the biggest issues in the UK at the moment, and has driven a cost-of-living crisis that has rumbled on now for over a year.
Overall, inflation has reduced slightly with the annual consumer price index (CPI) measure at 8.7% according to the Office for National Statistics (ONS). This means overall prices are 8.7% higher now than they were 12 months ago.
But food inflation is much higher, at 19.1%. Although this has reduced slightly month-on-month from 19.2%, it still means we're paying much higher prices for our food than a year ago. It is the fastest rate of price rises in 45 years, when in 1977 food inflation was 21.9%.
The ONS says the situation is serious enough that two in five (44%) of adults are spending less on groceries to save money, while half (50%) say they're buying less in their regular shops to cut back.
Two thirds of Brits report their general cost-of-living increasing in the past month alone, while 97% have experienced food price increases.
Which food is worst affected?
The ONS has itemised data on price rises among a huge range of foods, goods and services. You can use their shopping prices comparison tool to dig deeper.
Looking specifically at groceries, cucumbers top the list of biggest price increases, going up a staggering 54% in 12 months – costing 83p on average compared to 54p a year ago.
Also fast rising is sugar, going from 73p to £1.08 – a 47% rise, and olive oil, up from £4.07 to £5.95 over 12 months, a 46% rise.
At the opposite end, lemons are the only product not to experience price rises, remaining around 32p each on average. Meanwhile, a bottle of gin went up just 3% – from £15.51 to £15.95, while honey also rose 3% – £2.19 to £2.24 on average.
Ways to save on the food shop
It is very tricky to give one-size-fits-all tips for how a household can save money on groceries, as everyone's needs will be different.
There are some small changes we can consider to save on our groceries though. Here are some ideas:
Cut the waste – one of the biggest contributors to overspending is how much we buy and then subsequently don't use. According to a study from The EcoExperts, the UK wastes around 9.5 million tonnes of food every year. This is equivalent to £19 billion of food or around £284 per household per year.
The best way to cut waste food is to try and plan more carefully your weekly meals and only buy what you need instead of always "stocking up". It's also crucial to store food properly, including freezing (but not forgetting) stuff you won't use straight away.
Batch cook – batch cooking is often cited as a way to cut costs, particularly by food influencers such as Jack Monroe or Suzanne Mulholland, the so-called "batch lady". While reliable statistics on saving money via batch cooking are hard to come by, cooking in large quantities and storing it properly will be an effective way to cut waste – especially when buying bulky items such as potatoes or pasta that would otherwise sit unused in a cupboard.
Try meal kits – An alternative to grocery shopping if you feel you don't shop efficiently, or maybe fall to temptations, is meal kit services. Companies such as HelloFresh and Gousto offer concise recipes and meal kits which give you precise amounts of ingredients so you never waste, potentially saving you money.
It also removes the need to be constantly vigilant of every product price. Just make sure you're not leaving meals unused, and look around for voucher codes to save at the start.
Shopping around – the kind of tip your granny might swear by – make sure you're visiting as big a range of supermarkets as possible, if you have the time for it. Supermarkets are relentlessly competitive on pricing so some items very competitively priced, while overpricing on others.
Alternative retailers such as Poundland, B&M, and even Amazon can also be great for some staples at cheaper prices, just be wary that sometimes things will be overpriced relatively too. The variation is enormous unfortunately and requires a keen eye and possibly some notetaking, but your wallet might just thank you.
Utilising retailer discounts through your employer – Some employers offer benefits to staff which include giving them access to discounts and cashback. You'll usually be directed to a provider's website that offers these deals, but what might be particularly helpful (and is becoming more common on these websites) are discounted gift cards.
The provider allows you to buy gift cards for shops including the likes of Sainsburys, Morisons and M&S for example, and when purchasing the gift card you could save anywhere from 2-15% of your gift card's total value. So, you could buy and use the gift card for your usual food shop and get a discount on the money you were going to be spending anyway!
It's worth checking if your employer offers access to these kinds of benefits and then deciding how best to use gift cards, discounts or cashback to your advantage.
Use loyalty wisely – Supermarket loyalty schemes have had something of a renaissance in the past year with the now famous "When it's gone, it's gone" from Lidl, Tesco Clubcard discounts, and now Sainsbury's Nectar discounts too.
Like 'shopping around' above, it pays to be vigilant with these deals and ensure you're actually getting the best price. But it also pays to be signed up to the schemes so when you do spot a good deal you're able to take advantage straight away.
Photo Credits: Pexels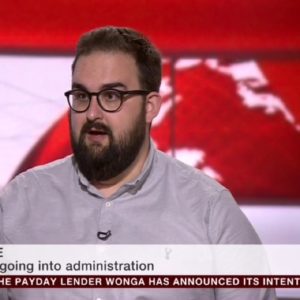 Editor
Edmund Greaves is editor of Mouthy Money. Formerly deputy editor of Moneywise magazine, he has worked in journalism for over a decade in politics, travel and now money.