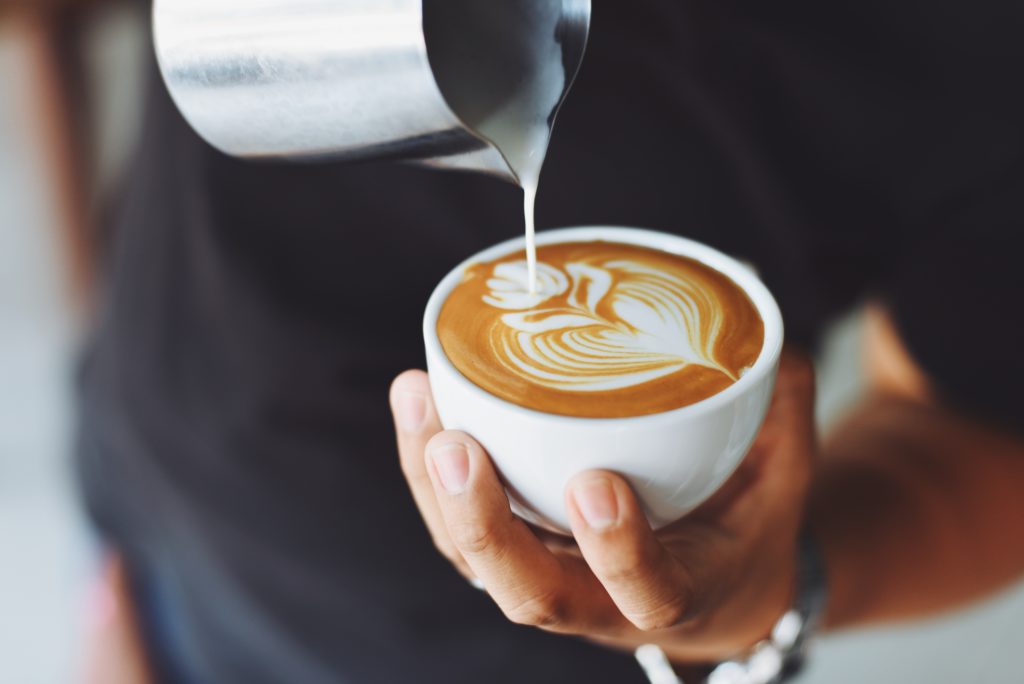 Expert deals finder Will Pointing shares five of his top food and drink loyalty apps that you need to download now to save big bucks
While shopping, are you getting rewarded for your loyalty? Many don't realise how easy it is use loyalty apps – just download to your smartphone and off you go.
Even if you use it as a one-off the opportunities for a freebie are huge – and participating regularly in some retailers' apps can lead to some great deals.
Here are some of our favourites – which could bag you free coffees or even cold hard cash with our offer codes.
1. Caffè Nero App
The Caffè Nero's loyalty app rewards you for buying hot drinks. It also helps you find your local Caffè Nero branches and lets you pay for your drink using pre-loaded funds.
The generous loyalty scheme works by rewarding one stamp per purchase. Get a free coffee after your first purchase and then every 10th coffee will be a freebie too.
For a free coffee, just download the app here on Google Play or the App Store and use code odBRF4wmp3.
2. Shopmium
The Shopmium app rewards you cashback on a number of products at most supermarkets (from Sainsbury's to Asda).
The app encourages you to turn your shopping trip into a "find the free stuff" game. In the process, you can save pounds off your shopping bill – up to £50 a week if you are a heavy supermarket shopper.
Gone are the days when you need to bring in those old paper coupons to claim your discount. Now you just scan the offer items from your phone when you are at home.
Download the Shopmium app on Google Pay and the App Store and get a free can of Pringles with the referral code ga8yq3. Once registered you can tell your friends too and receive £3.
3. Airtime Rewards
This is the lowest energy spending loyalty app out there. Your favourite retailers pay for your smartphone bill by automatically giving you credit for spending at their shops (no need to select a store).
Get up to 10% in credit back from your shopping bill, with no effort.
Spend a few minutes downloading the app, then watch the Mobile credits roll in.
Download the Airtime Rewards App on Google Play and the App Store. Use the code PQU98BNA, to get a free £1 bonus (if you spend within 7 days).
Once £5 is reached, you can request for this be taken off your pay monthly/PAYG/Contract bill.
4. Greggs Rewards
Home of the vegan pasty, Greggs, now offers free hot drinks, a birthday present and the 10th category item on them free, when you buy items with their loyalty app.
You also get to participate in their monthly draw to win £50. Download it on Google Play and the App Store.
5. Lidl Plus
Lidl has evolved over the years and now offers high quality food that even a Waitrose customer would eat. Their new loyalty app is also of equally high quality. It offers at least £10 of savings every week off your bill.
If you spend a £100 in a month, you get £2 of free credit, whereas £200 would earn you £10 of credit. After each shop up, you also play a spin the wheel game, where you can win Lidl store credit or gain a discount code.
Download the Lidl Plus app on Google Play and the App Store and you'll be welcomed with a generous £5 off your first £25 shop (not including alcohol).
Bonus tip
My final words on loyalty: If you shop somewhere frequently, just type the retailer name on Google Play and App Store and see if they run a loyalty app.
A few minutes of life admin and you'll be set for saving money and getting freebies from your favourite shops.
Photo by Chevanon Photography from Pexels